Wednesday, October 20, 2010
Posted by

Tiffany, Bradley, Ava, and Harrison
at 11:03 PM
2 comments - We love comments!

Tuesday, October 19, 2010
I guess we will still call it the Halloweenie Roast, but roast weenies, we did not! We have been suffering from a drought so there is still a no burn ban which prohibited us from our usual meal of roasted hot dogs and smores. Bummer! But we did do chili and soup with homemade pimento cheese to take its place. Delicious.
We did the usual pumpkin carving which was fun, but not everyone wanted to participate in!
(Shame on you, party poopers!)
Here are just a few of the pics. I will post more later! :)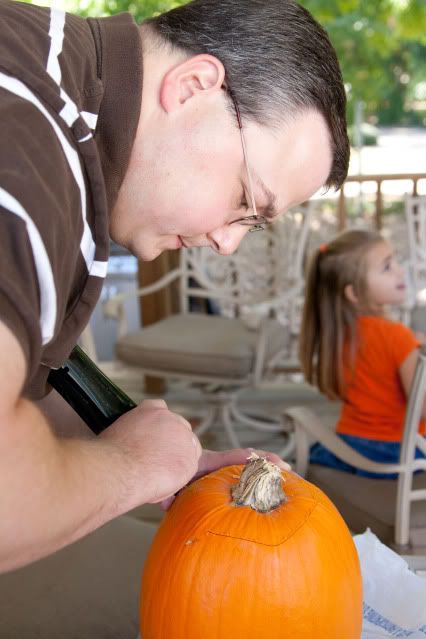 Posted by

Tiffany, Bradley, Ava, and Harrison
at 9:28 PM
0 comments - We love comments!