Here is a little collage of the photos I took on my phone from Brown County.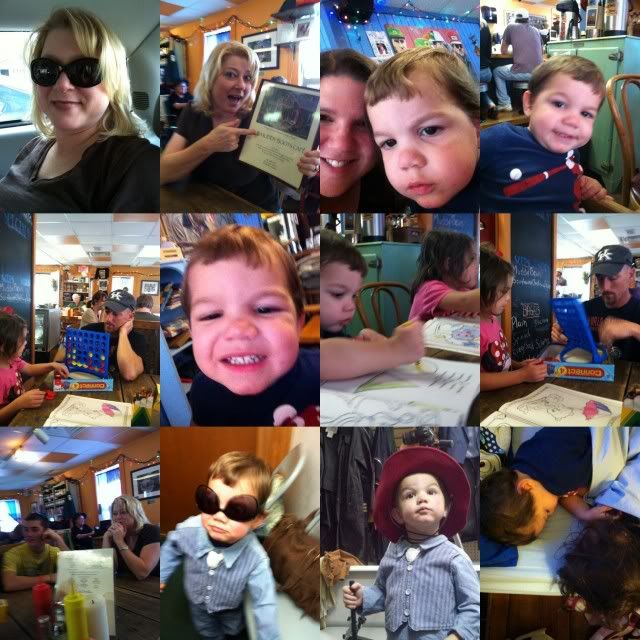 1. Taking a pic of Bo for my contact list.
2. Bo modeling the menu at the Muddy Boots Cafe.
3. Harrison and Mommy
4. Harrison cheesing
5. Ava and Mike playing Connect 4 while we waited to eat.
6. Harrison being goofy
7. Coloring while we wait to eat
8. Connect 4
9. Bo and Seth
10. and 11. Harrison waiting for our Saloon Picture
12. Ava and Harrison asleep at the cabin