I can't believe that it has been a month since Ava turned 1! Man how time has flown by. We have stayed pretty busy this week. Here is what Ava is up to:


Saying Hello and Goodbye


Taking her own diaper off and running through the house semi-nude


Being scared of the vacuum cleaner


Throwing major hissy fits


Going to the park for the first time


Loving to play peek-a-boo


Loving being chased through the house


Just being Ava
Anyway, here are some pics of her playing peek-a-boo. How cute is she!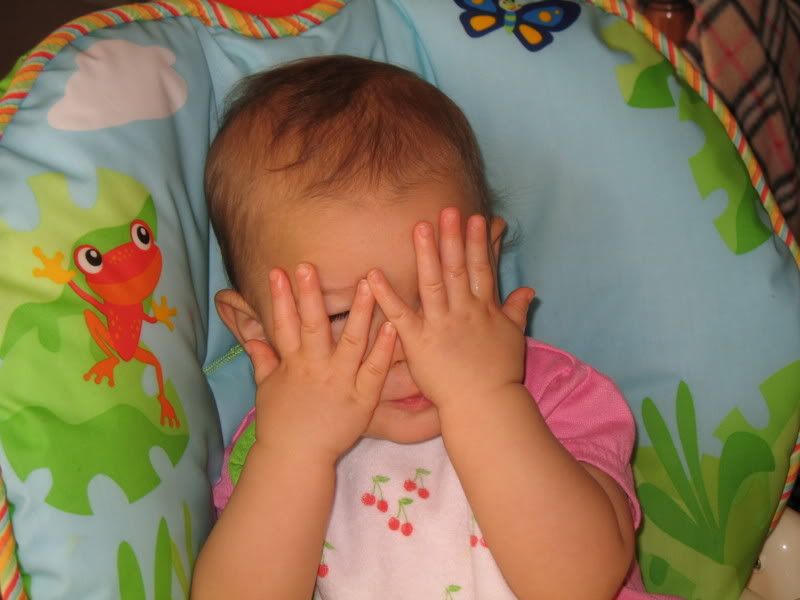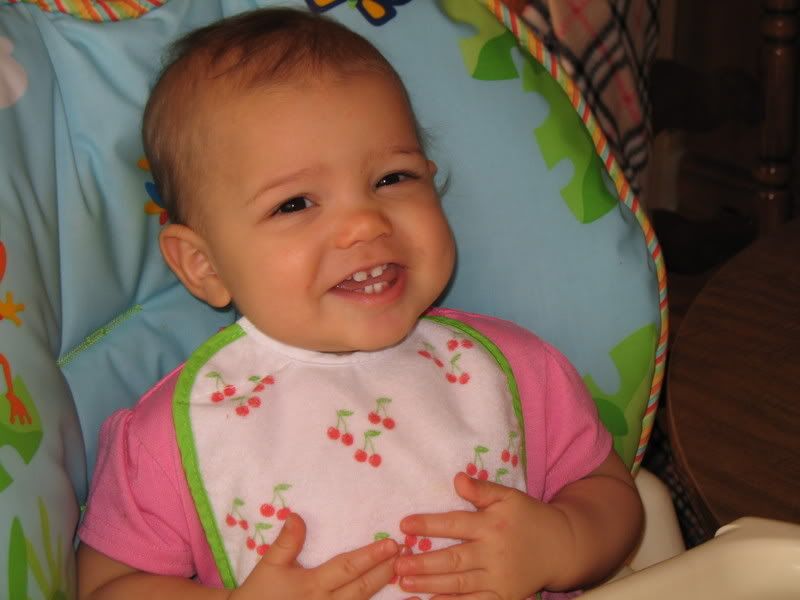 And here are some from a month ago today of the plaster hand print debacle!