Saturday was Depot Days 2007. What a busy day! We started at 8 with a pancake breakfast at Mom's Buffet and yummy! I look forward to this breakfast all year. The pancakes are so yummy and I even love the sausage they have. Delicious! Bradley, Ava, and I went with Aunt Bethany and Pop and Ava enjoyed a little bit of pancakes and sausage.


After breakfast we walked around for a little while. Ava did some playing with a couple of kids we saw there. I am so sad to announce that the DR. that delivered Ava is leaving Dyersburg to go back to Michigan. I guess no more babies for us! HA!HA! Anyway, Ava just loved her little boy and played with him a couple of times we saw them. Of course the downtown stores were open and we got Ava an adorable Christmas outfit and a new diaper bag. Aunt Bethany treated us to some Italian Ice and Ava loved the lemon flavor. Here is Ava at the Depot.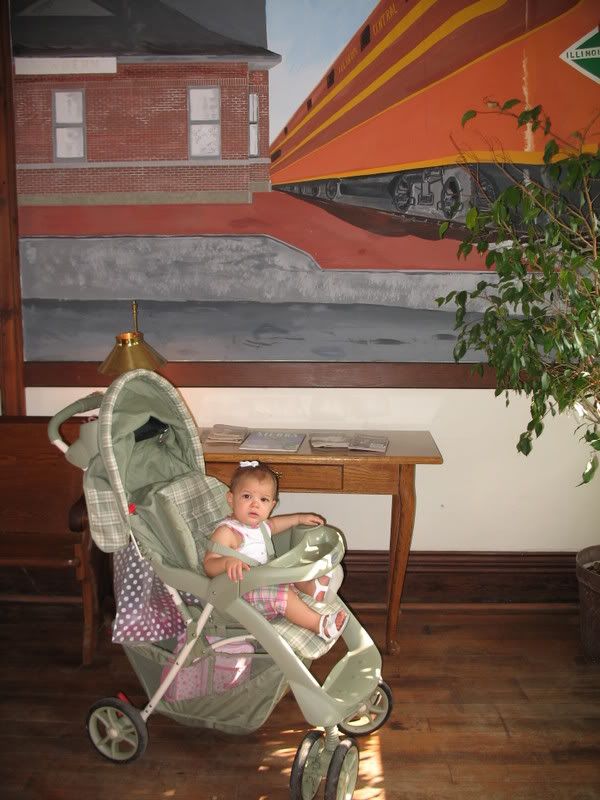 The parade was next and I will say it was more of a tractor show than a parade, but still enjoyable. I was disappointed that there wasn't more, but it never really is during Depot Days. After that it was off to the mall to pick up a couple of shirts for me and some Bath and Body for Aunt Bethany. (Thank you for the cute ghost soap dispenser!)
Afternoon was time for a much needed nap. Peyton and Lisa had come over from MO to celebrate Peyton's birthday so they headed up to Depot Days while we got some much needed sleep. Once again we celebrated Peyton's Birthday at Los Portales and then had cake at our house. Of course Ava enjoyed playing with Peyton and eating cake.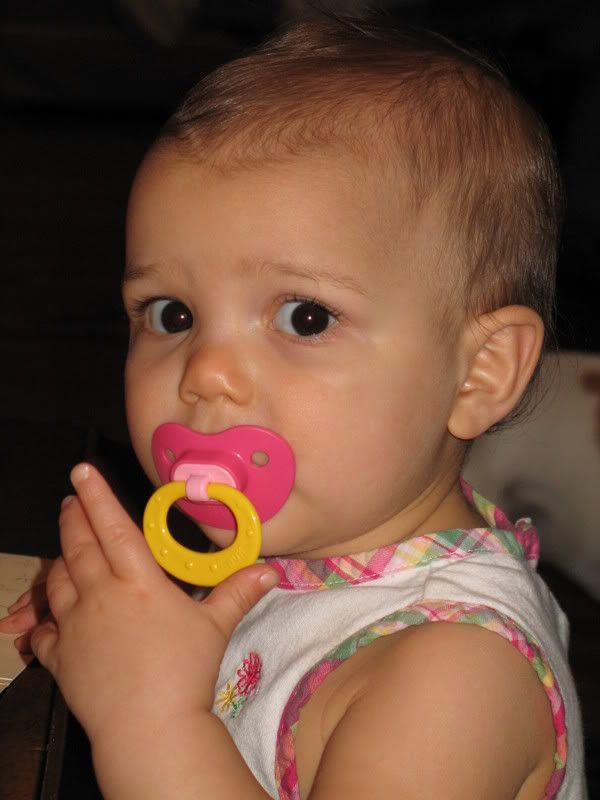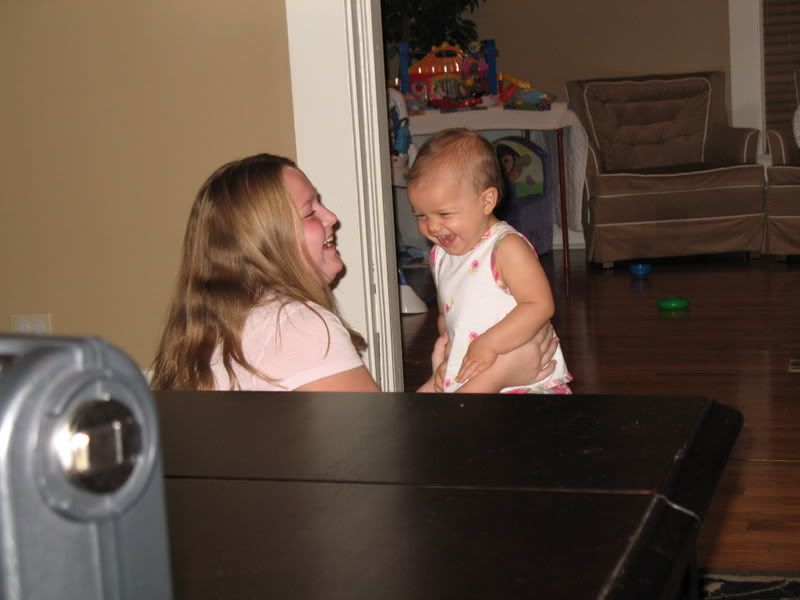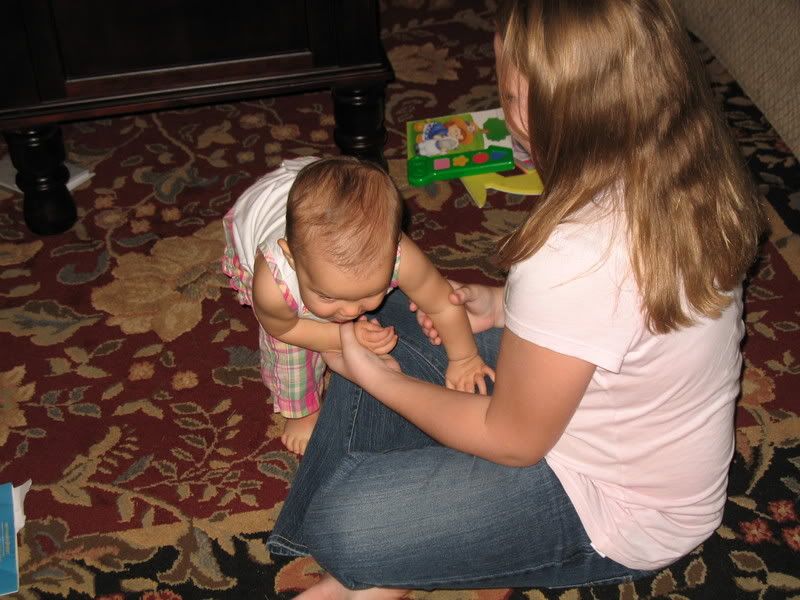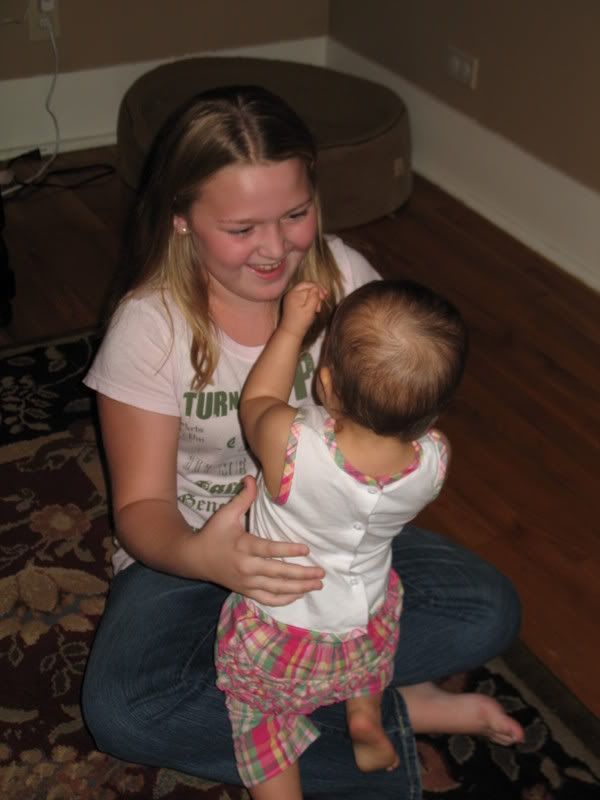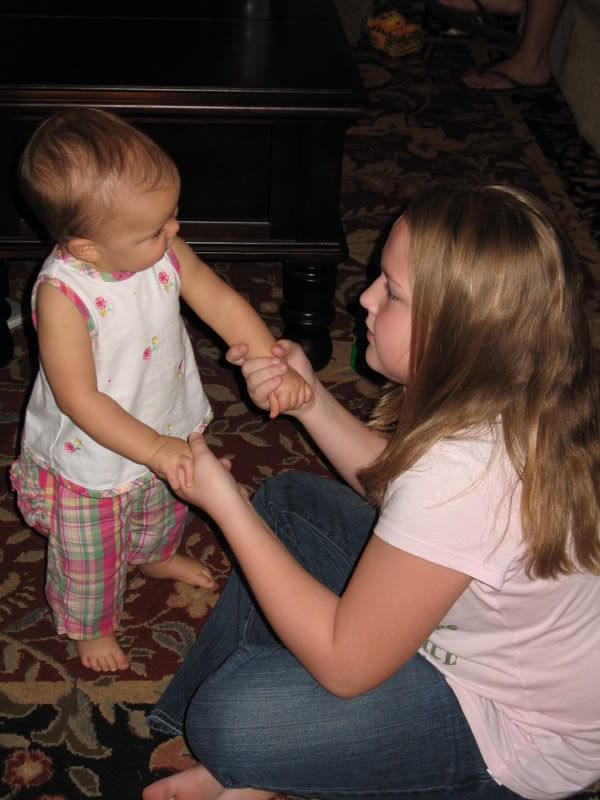 Anyway, I am posting a couple of pics, but have been very lax lately in my picture taking. I need to do much better on getting pics during the week. And even this weekend I only took about 15 pics. I will try to do better over the next couple of weeks. This week is pretty hectic because it is Homecoming at school, midterms, and the last week before fall break. Once I am home I hope to get some good shots of Ava and maybe fit in a couple of photo shoots. Anyway, have a great week!