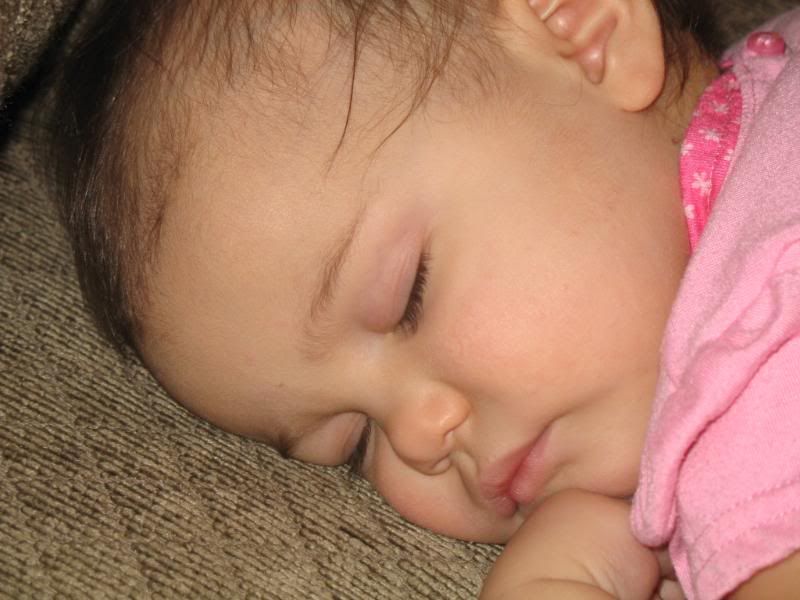 Thanks to Ava's Nana for the wonderful comment that you left. We have definitely missed having you here! Although, I think Ava has now developed a penchant for sleeping in now. This morning she let Bradley sleep until 9:45. We went from having a girl up at 7 on the nose, to having her sleep so late that I got check on her to see if she's okay. In the past we haven't set our alarms on the weekend for church because she is always up so early. Last Sunday when I woke up at 9:45 I couldn't believe it. First of all because I never sleep that late and secondly because Ava defintely doesn't! Oh the changes that happen when you are least expecting it!
What Ava's up to this week:

sleeping in!



Cutting two molars on bottom and possibly the eye teeth on top.



Being so sweet, but into every Christmas decoration she can get her hands on!
New words:

"Owside" - Outside



Bear



"Aci" - stands for Paci just without the 'p.' You say it and see what you get! ;) She walks around saying it constantly!
These photos come courtesy of Ava's Nana who took them while she was napping the other day. How adorable!