Man, it has been a crazy week. Just coming off a hugely busy Easter weekend and having to go back to work after 2 weeks of Spring Break, I am worn out. Not only that, but Ava woke up Monday night at around 10 with a stomach bug. It was Ava's first time with an upset stomach and after 3 sets of sheets and mattress pads, 4 towels that we spread over the sheets, and 7 times out of bed, things calmed down. Let's just say I know I am getting old because I can no longer stay up until all hours and then be decent at work the next day. I was so pooped!
So last night, I was in bed by 9:15 and didn't even turn on the computer. I am worried about Ava because she is not drinking or making pee like she should be so say a little prayer for her please. I don't think it is anything serious, or I would have her at the doctor, I just hate when she is off her game because it stresses me out. She is acting like normal, but you guys know what a worrywart, hypochondriac I am!
Anyway, to the good stuff. Easter weekend recap:
Friday - A trip to Jackson with Aunt Bethany and Nana for a little shopping. Macy's was having a fabulous sale and Ava lucked out big. Nana got her 2 outfits, Aunt Bethany got her 2 outfits, and I got her 3. I tell you what, Ava has a face that makes people want to buy her stuff because that little girl really racks up on a trip! Ava also saw the Easter Bunny and I am sure we all know how that turned out! LOL! Ava is also a big shoe hound. She loves shoes, so when we stopped by the show store, she was in heaven. She picked out tons of pairs, but fell in love with these crocs. She even refused to take them off and wore them out of the store. Shopaholic already!




Saturday - I tried to get Ava to do Easter cookies, but she wasn't interested. We also had an egg hunt at out church. None of that mess like last year when tiny Ava got 3 eggs. 23 this year baby! We had been practicing at home for a week or so and Ava could say 'Egg' and pick them up or dump them out. I walked around with her while she was hunting and she was doing great finding eggs, but she didn't want to put them in the basket. I would have to force them away from her and then she would go on. Halfway through the hunt, the tide changed and Ava took off, with her basket in her hands, and she hunted! It was so funny!




Sat. (con't) - I had planned a family dinner at our house on Saturday and spent lots of time Saturday getting ready. About 30 minutes before dinner, I got so sick and I had to miss my own dinner. Everyone said it was great and the leftovers were yummy, but I hated missing out! I did feel better later and did Easter Eggs with Ava and everyone.




Sunday - Bradley and I both felt awful (me more than him), but we made it to church with Ava after seeing what the Easter Bunny brought. Ava got a Veggie Tales Bible cover, 2 DVD's, some Little People, and a Leapfrog Animal Matching game that hangs on your fridge. Plus tons of candy. She had already gotten a Pooh car from Nana and Pop, and a giant coloring book, audio books, and tons of candy from Aunt Bethany. See what I mean, this kid racks up!




Sun. (con't) - We had an Easter Egg hunt in our backyard and Ava was very vocal. She would point at an egg and say, "Found it!" So sweet and smart!


So I guess that wraps up our Easter weekend. Just looking forward to relaxing this weekend even though we have tons of stuff around the house that needs to be done. Hope everyone else had a great weekend! I am posting all of my pictures here and I will be posting Aunt Bethany's pictures in the next couple of days. Take care and we'll see ya later!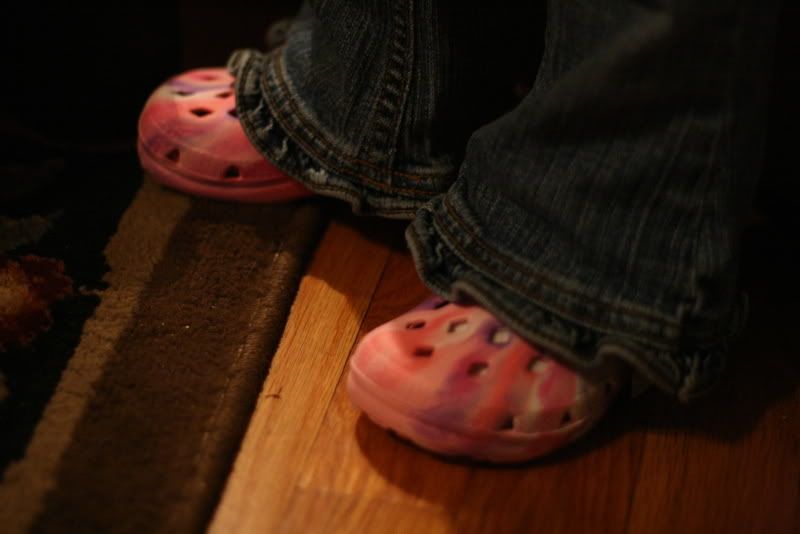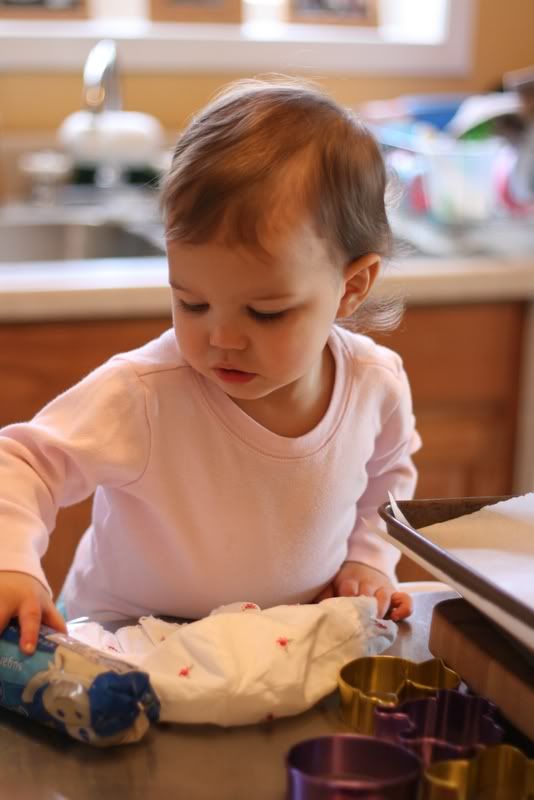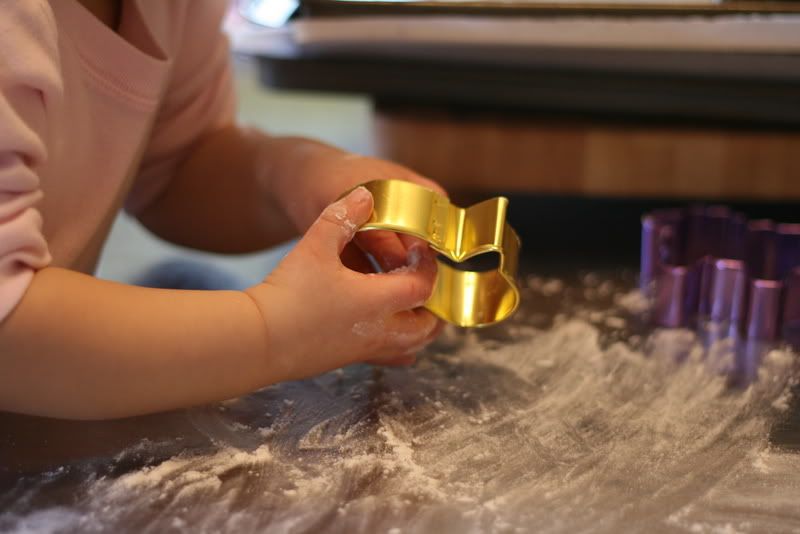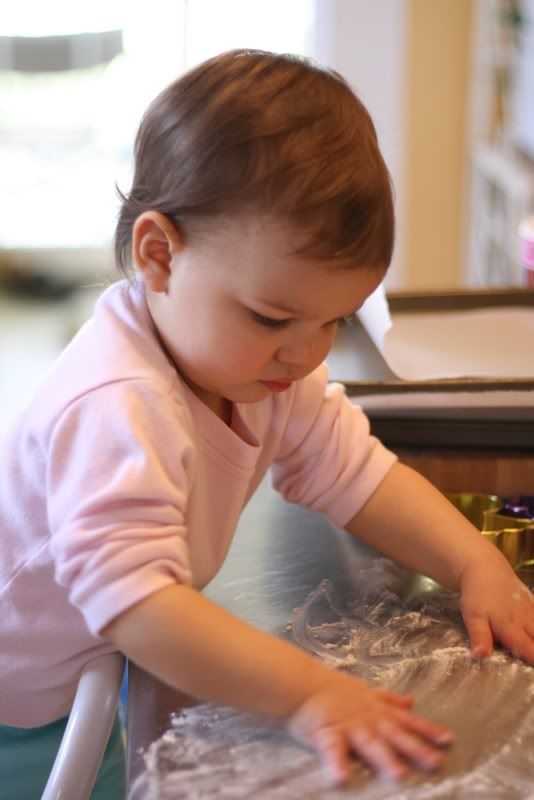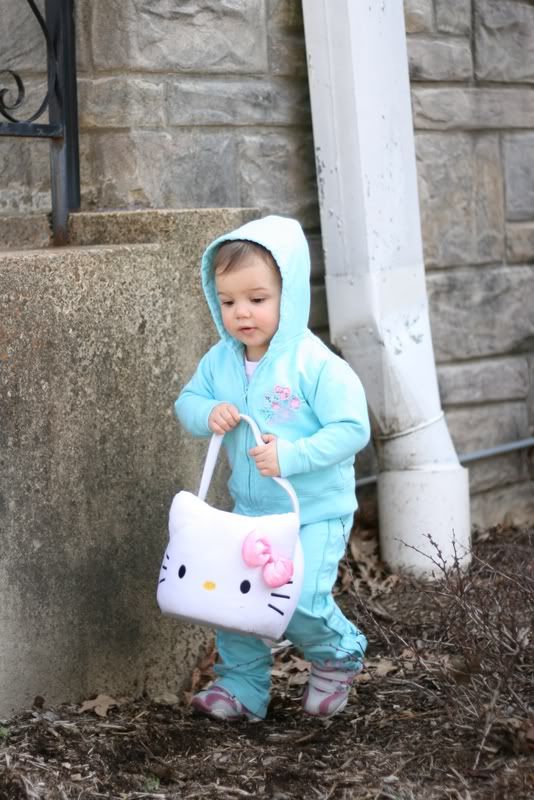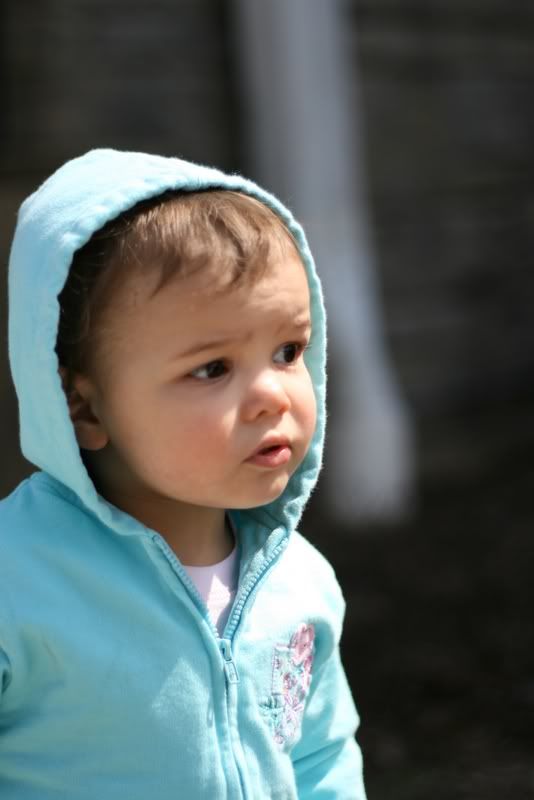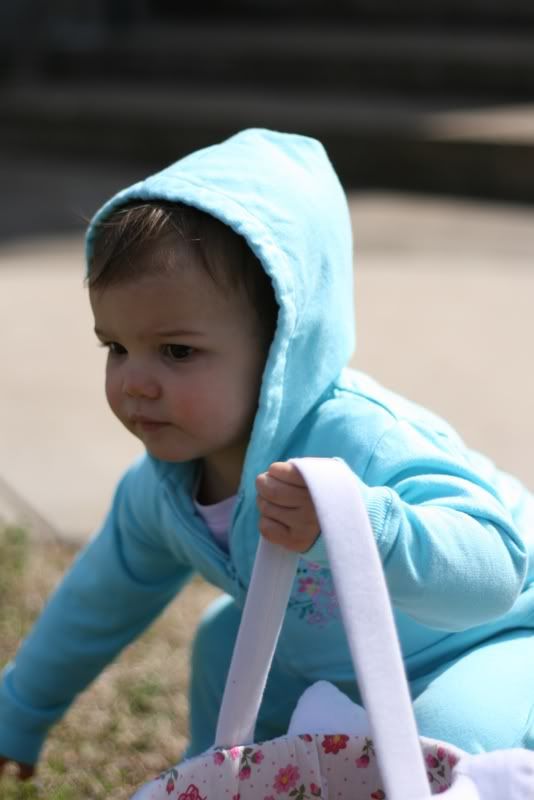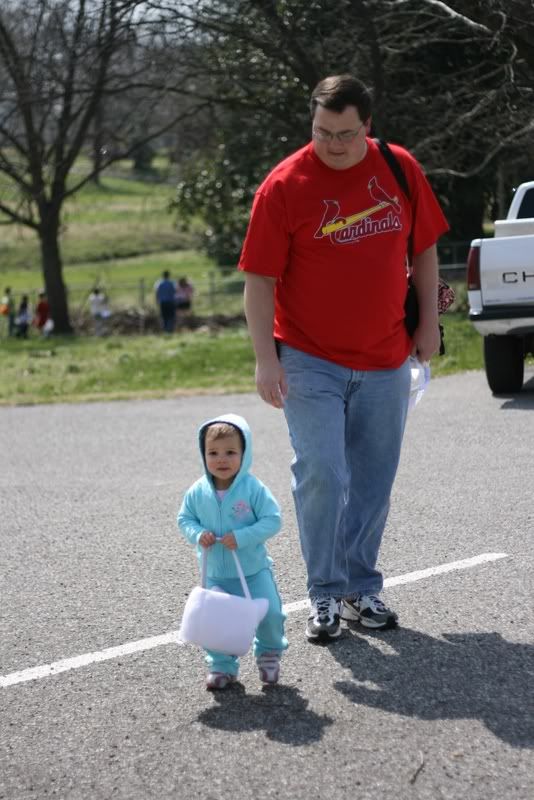 Apparently she is going on her own to hunt elsewhere!