Today was such a beautiful day here in TN. The weather was fantastic (a little windy) and it was just a gorgeous day! Bradley, Ava, and I had a wonderful family day together today. It started with church this morning and lunch with Pop. From there we took a little trip to Dyersburg to the mall for a little shopping. Ava tested the waters with the Easter Bunny. We didn't do pictures today, but we let her get used to him a little. She sat on his lap for about 2 seconds before she was done with that. On our way home we stopped at Sonic for milkshakes and at Food Rite for hot dog buns. Ava has been so wanting to play with her red wagon so we all went for a walk through downtown and stopped by to see Nana and Pop. We were pooped when we finally made it home and Bradley grilled hot dogs. Ahhh, the first grilled food of 2008. I hope there is a lot more! Now Ava is in bed (since she only had a 10 minute nap in the car) and I have been cleaning around the house getting ready for the week ahead. Just reminiscing about the great time we had today...
Anyway, one more week until Spring Break and then I hope to get back to my photo of the day! Keep your fingers crossed. Have a great week!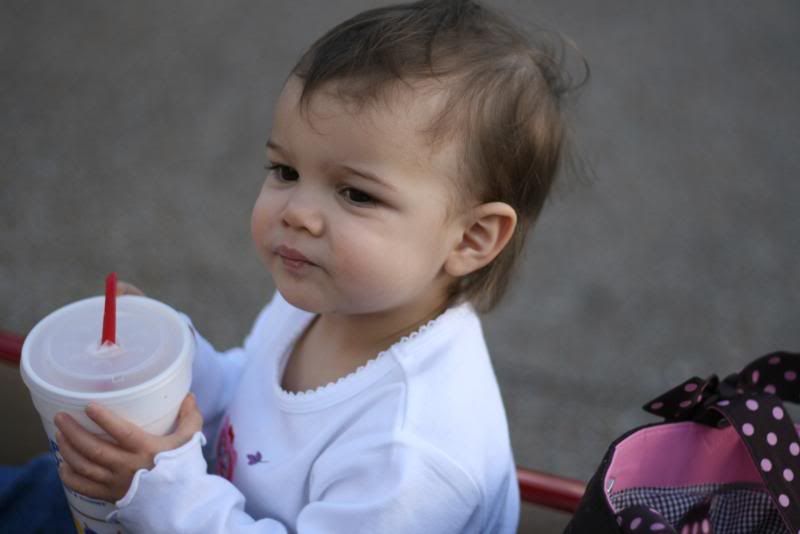 Ava's new toy giraffe hitched a ride.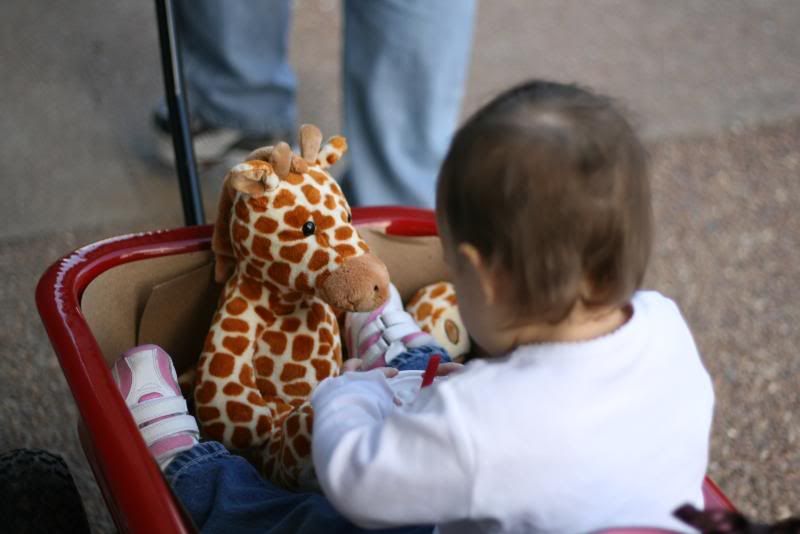 Plants at the hardware store are a sure sign that spring is coming.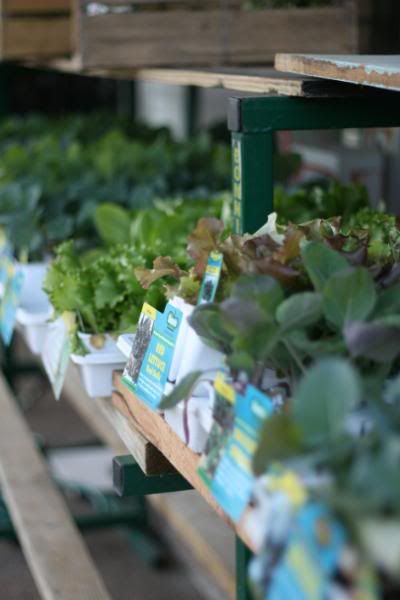 Our beautiful church.