Here is a little timeline of a day in our life. I did this last Monday and just jotted down and took pictures of the little things that occupy our day.
9:30 Ava wakes up, but lays in bed for a few minutes singing Mickey Mouse Clubhouse songs and talking.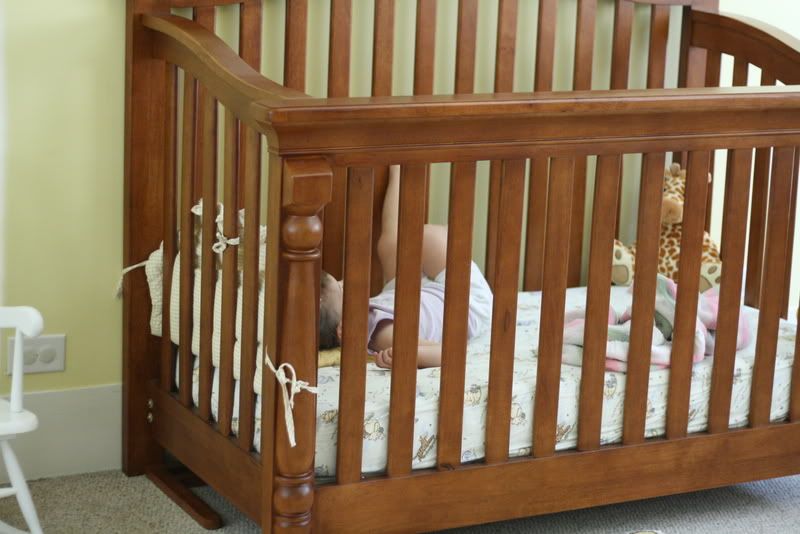 9:45 I get Ava up out of bed.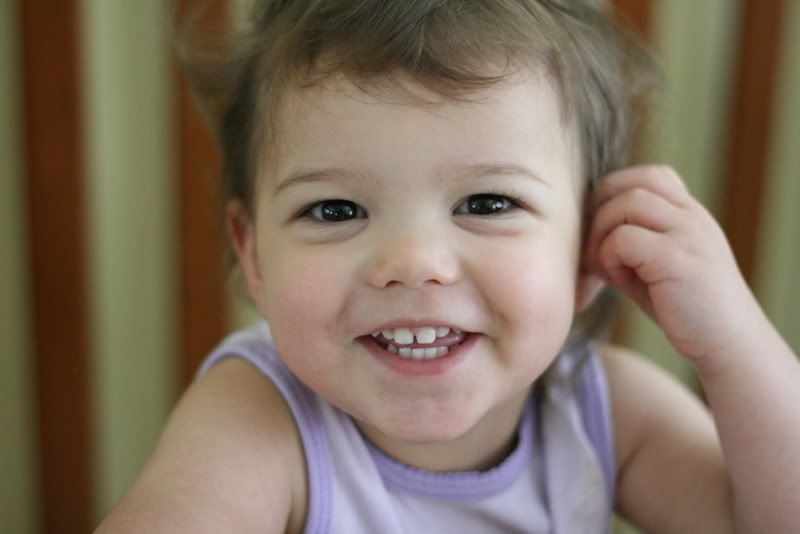 10:00 Ava sits on the potty. And she just sits on the potty.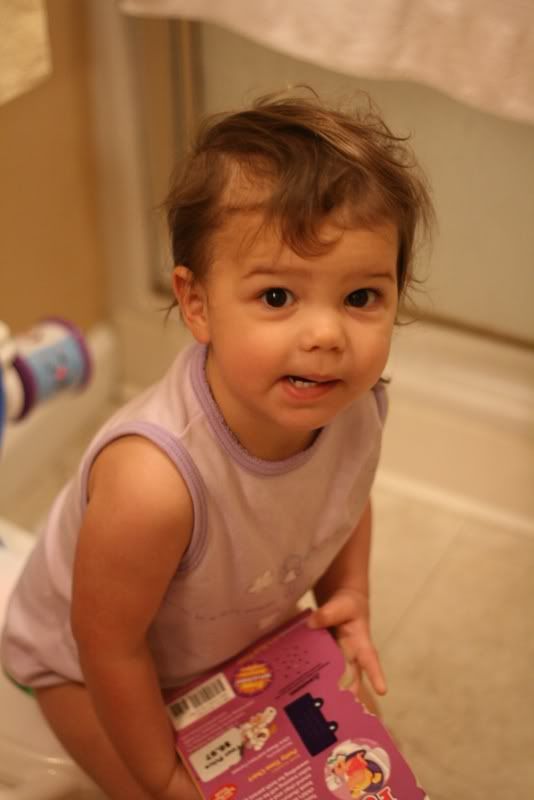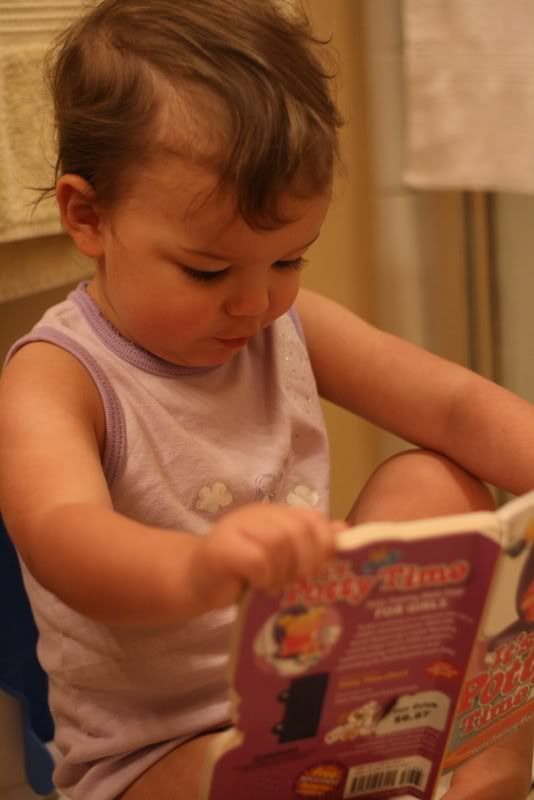 10:15 Strawberry milk and grapes for breakfast. Ava usually has oatmeal, but since it's so late we just do a lite breakfast. (The other picture is just a close up of her cute pj's that say, "I want to be a Fairy Princess when I grow up...")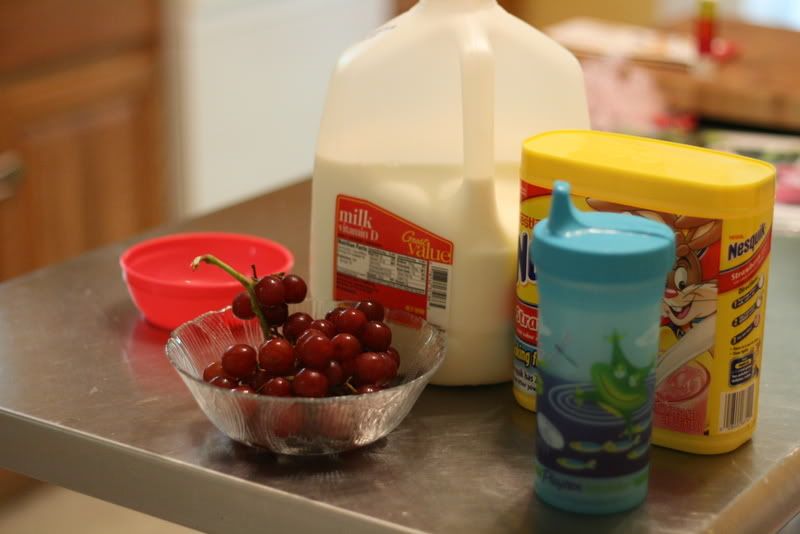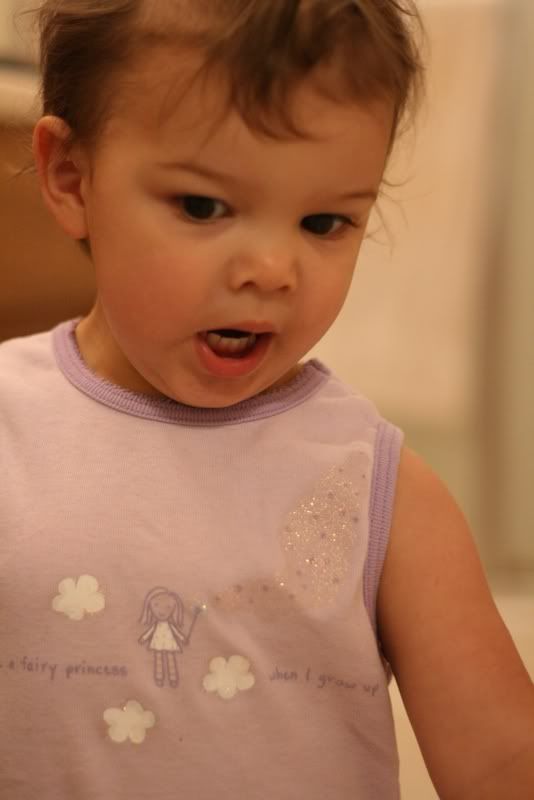 10:40 I put a roast in the crockpot for supper.

10:45 Ava colors and munches on grapes.
11:00 As I am doing laundry, Ava gets out some DVD's and wants to watch the "penguins." (Happy Feet)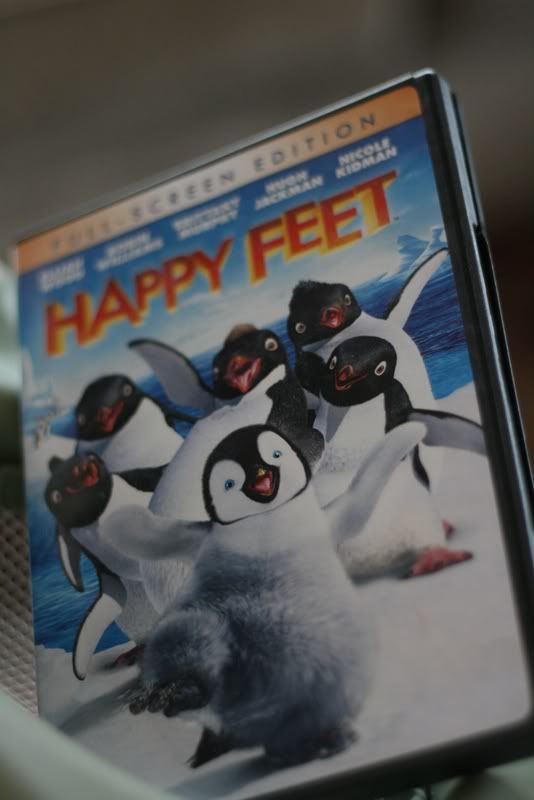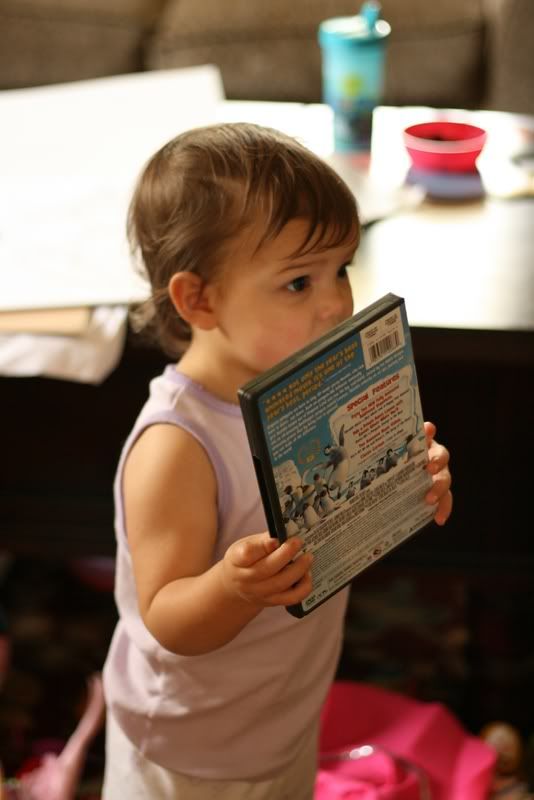 11:36 Ava crawls up on the couch for a little snuggling and to look at my 'teeth.'


11:52 Potty time again. No success.


12:01 I cut Ava's fingernails and toenails.
12:09 Ava eats lunch of ravioli and baby peas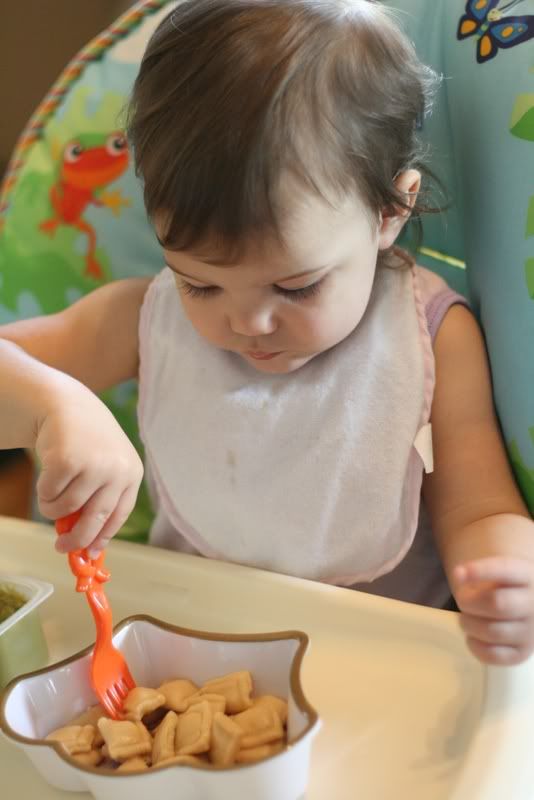 12:28 Ava tells me she has to go potty but when we get there she does nothing.



1:00 Ava puts on her shoes and says, "Outside Mommy."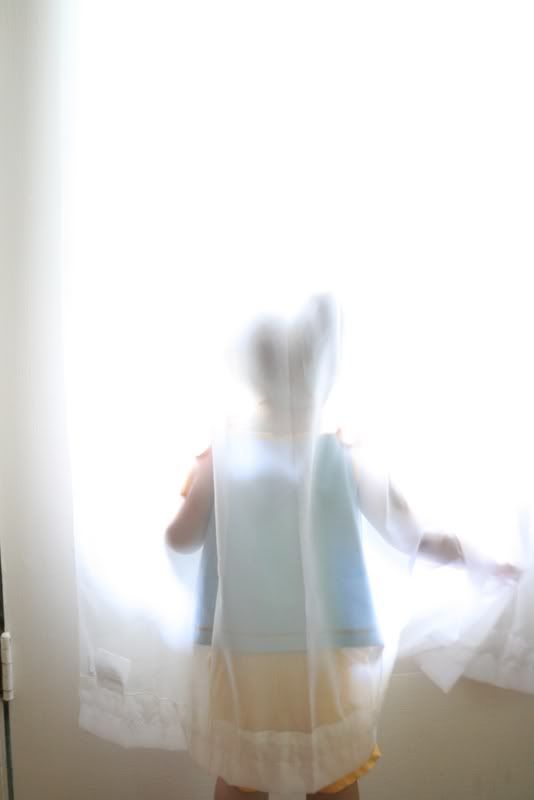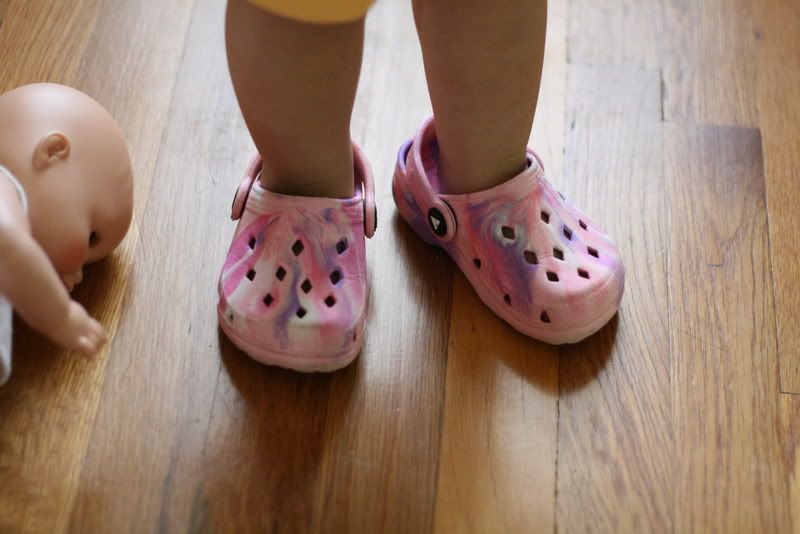 1:15 We get dressed and go play outside.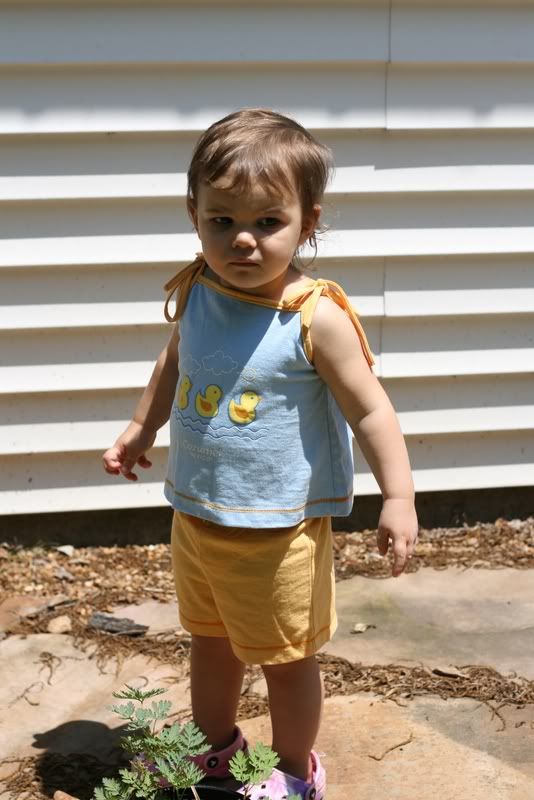 1:40 We come back inside because it is very, very hot and even Ava is ready to go in.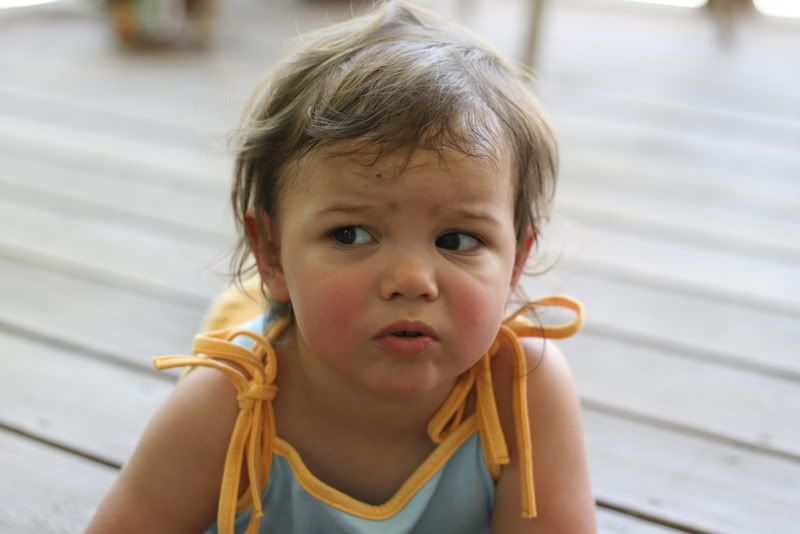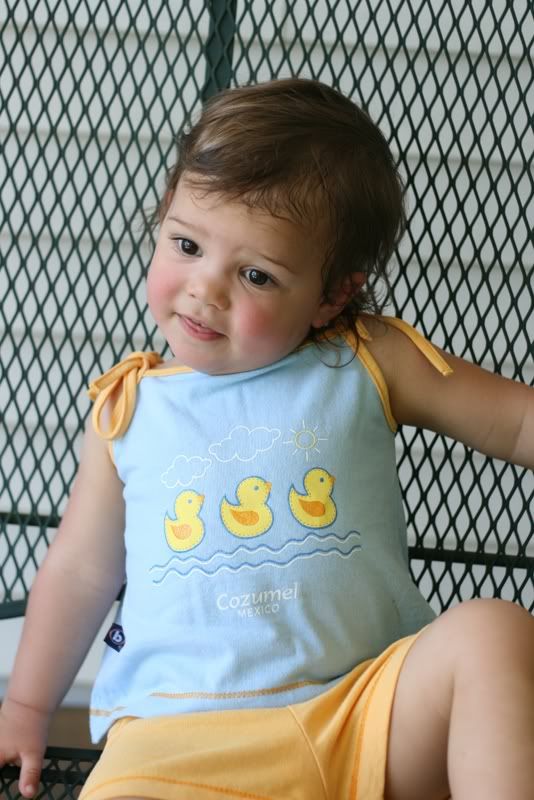 2:20 We finish the movie Happy Feet and Ava gets in her playpen to lay down and watch 'Mrs. Spider's Sunny Patch.'
3:00 Ava gets out of the playpen and plays with her Candyland shapes (we are working on shapes and colors.)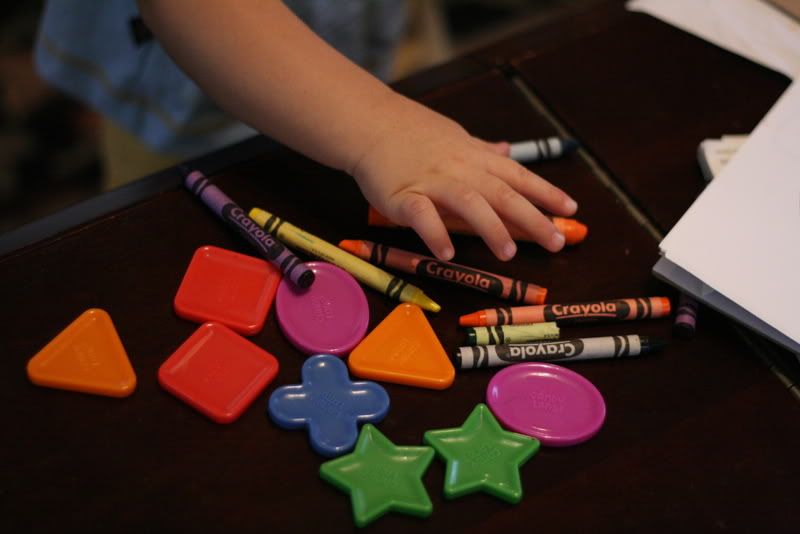 3:25 Juice and a snack. Ava has asked for 'Mermaids' which are Dora fruit chews.
5:30 goes to Potty and sits on potty
6:05 Ava has suspicious brown stuff on feet, but it turns out it is not poop, but chocolate pudding.


6:30 Ava does some more coloring and watches 'Go Diego Go.' Also does a little playing with Barbie.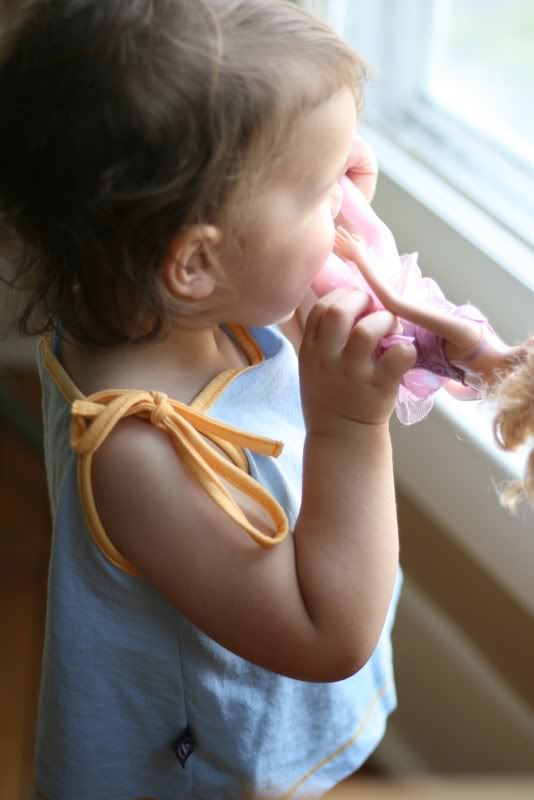 6:50 Ava plays a little in the kitchen and then she falls off the bottom stair. She does a lot of crying and has a bog knot on her head.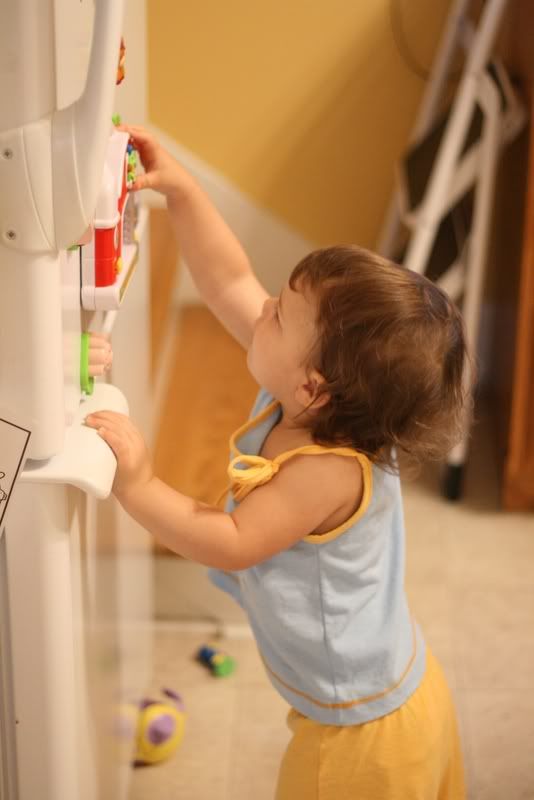 7:00 Daddy comes home.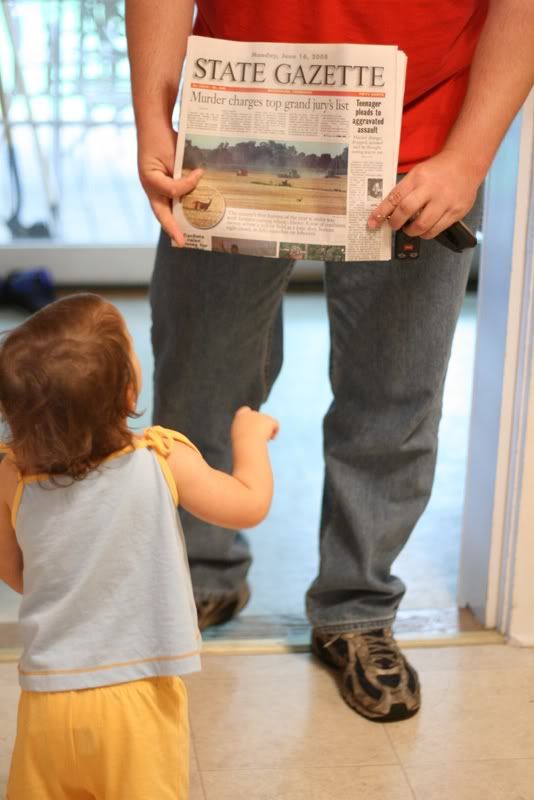 7:15 Eat supper.


8:00 Just hanging out as a family and watching TV.
8:45 Ava takes a bath.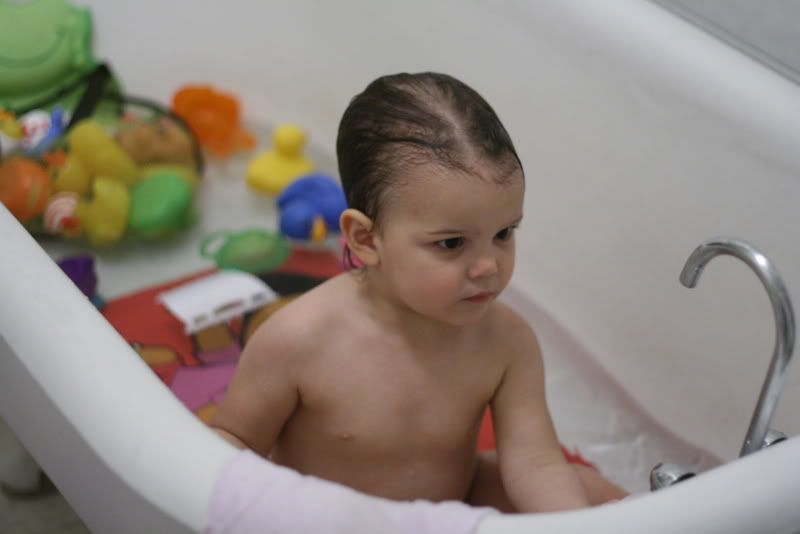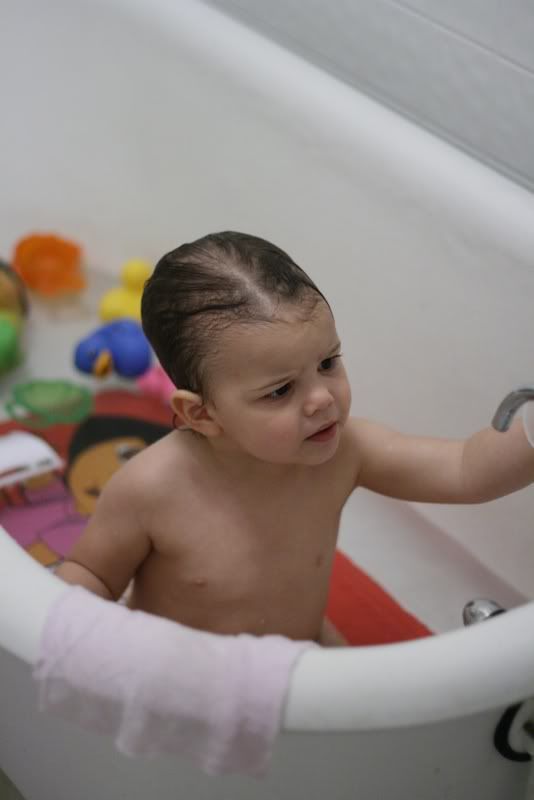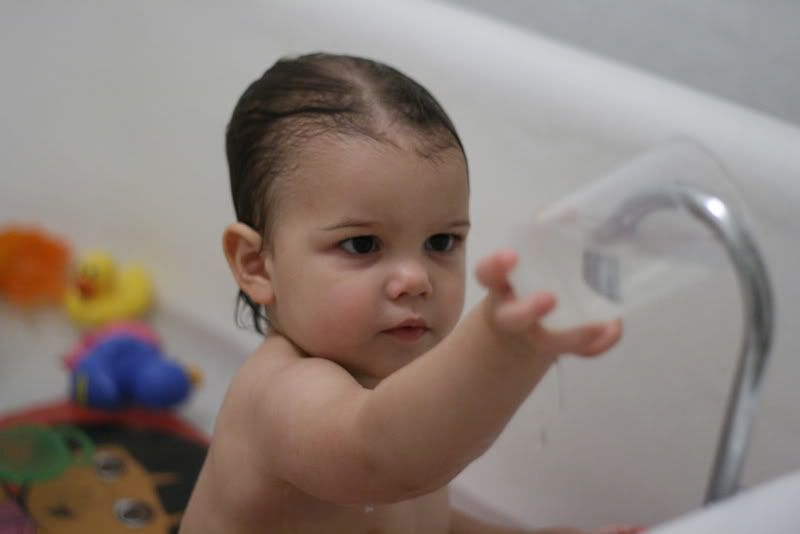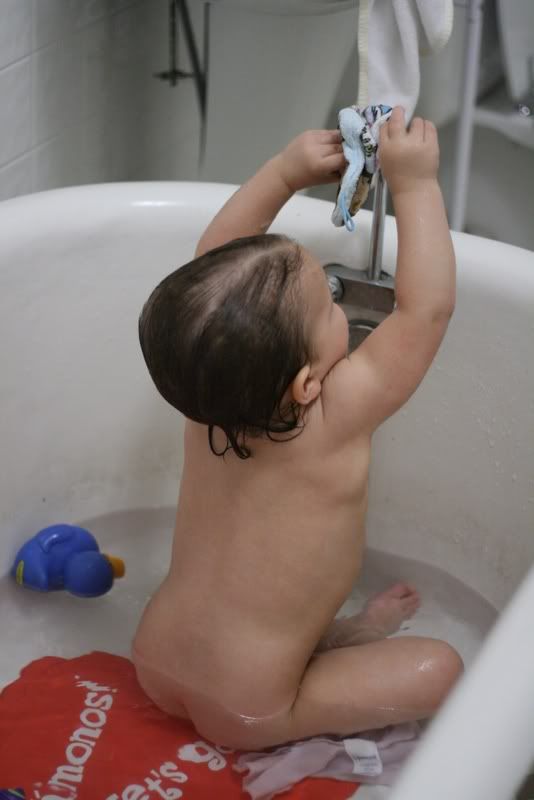 9:15 Ava goes to bed after a little fit and a look at a book.