These were taken in May and I just have't gotten around to post them. But, I know you need your Ava fix so here it is...
Ava is into her stuffed animals. She loves her Backyardigans, like Lalo (Pablo) and Tika (Uniqua). She also loves her raff (giraffe) and her meerkat, Peer (Shakespeare).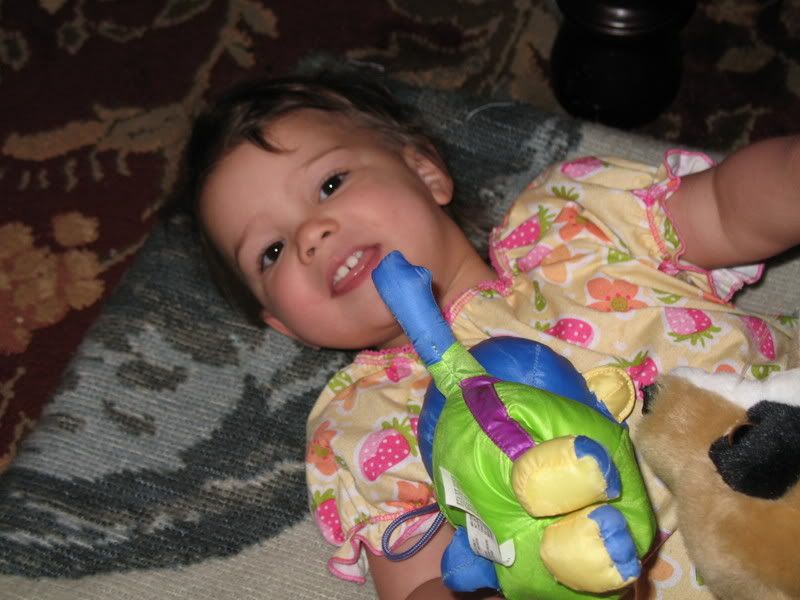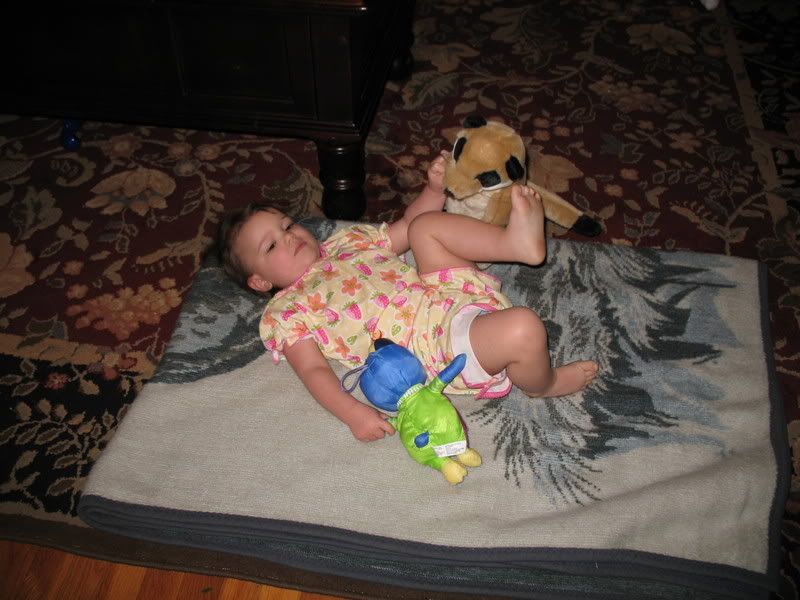 How tired she is to fall asleep in Aunt Bethany's hand.