While the holiday was still plenty fresh in my mind I decided to go ahead and download our pictures and post them. We went to Joe and Anne's like we do every 4th of July to eat and hang out. Joe and Anne cooked a fantastic spread of hot dogs, ribs, some more meat, squash, macaroni and cheese, baked beans, potato salad, rolls, cucumbers in vinegar, and more yummies. Delicious!
Anne had bought water guns for the whole family and we discovered that it is best to go ahead and do the family pictures before you get out the water to play in. Once you give kids water, it's hard to take it back. Bradley was the best example of this because he kept squirting everyone right up to picture time. It is also not wise to play in water where you are going to be sitting for your picture. It just makes a wet, yucky mess.



As usual, we donned the festive 4th of July wear. When you sit out on one of the main streets in a small town with all this festive gear, you are bound to get some looks. Joe really enjoyed waving his flag while wearing his Uncle Sam hat and Bradley got into the spirit too. I think people thought us strange.
After pictures it was back to water playing and I had to go home and get Ava some more clothes. I eventually fell asleep inside while Ava, Nana, and Aunt Beffy played some more. I guess I am still catching up from our little road trip. Ava is not one to let anyone sleep so she was sure to wake me up as soon as she got inside.
We decided not to attend any fireworks shows this year, but to stay at home and buy our own. Definitely not as spectacular, but more comfortable for us. Ava enjoyed the fireworks, but after a day with no nap, she was so grumpy. She even played with sparklers this year and threw a fit when we were done with them. She doesn't quite understand to keep them away from her body and I was afraid she was going to catch herself on fire. I was glad she wasn't scared of them like last year, but her love of fire is a little frightening!
So I guess that about sums up our little Family 4th and what we did. As always, here are so silly 4th of July pictures of the Rogers Family!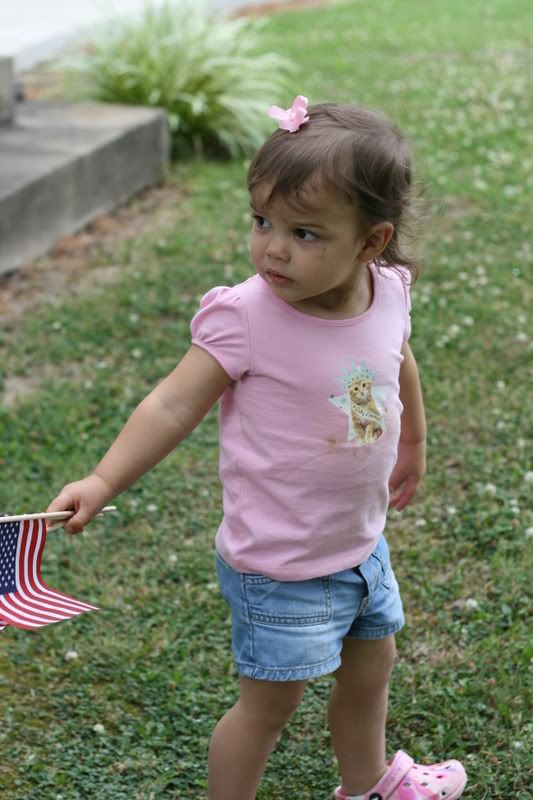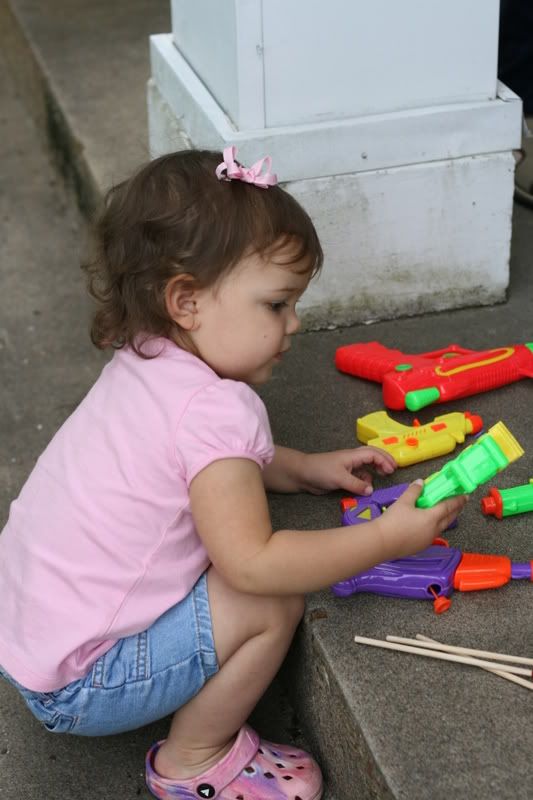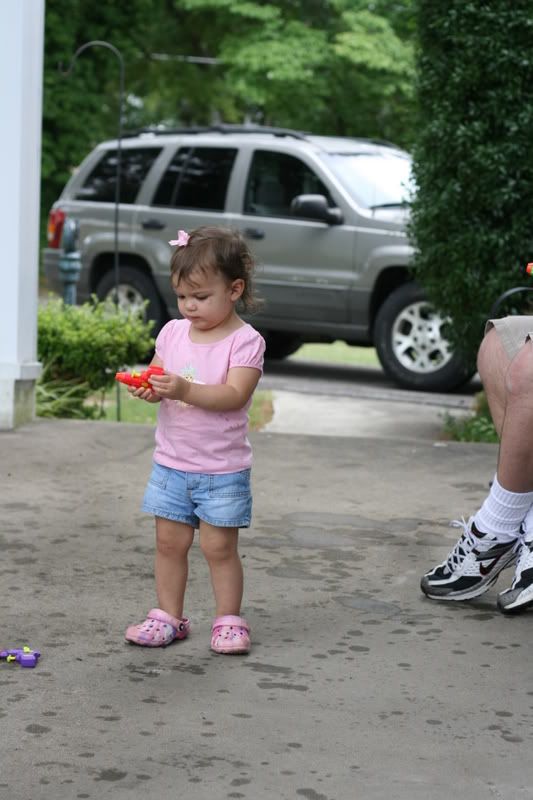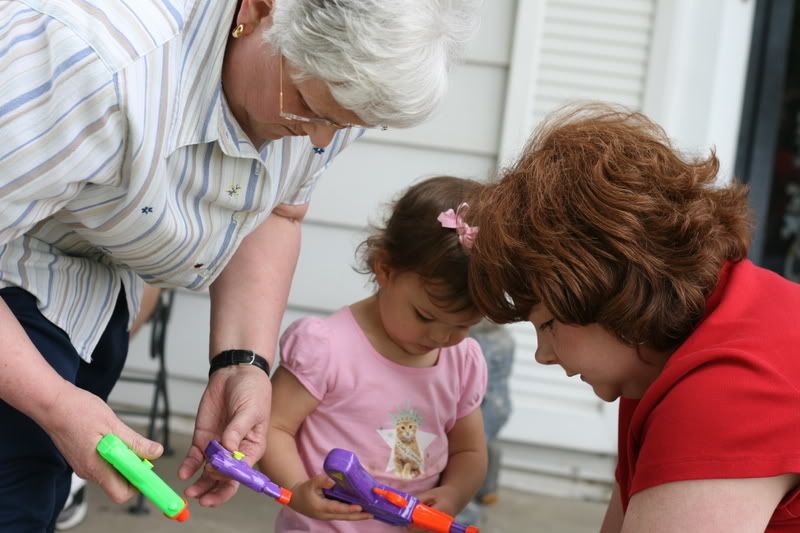 Ava and Aunt Bethany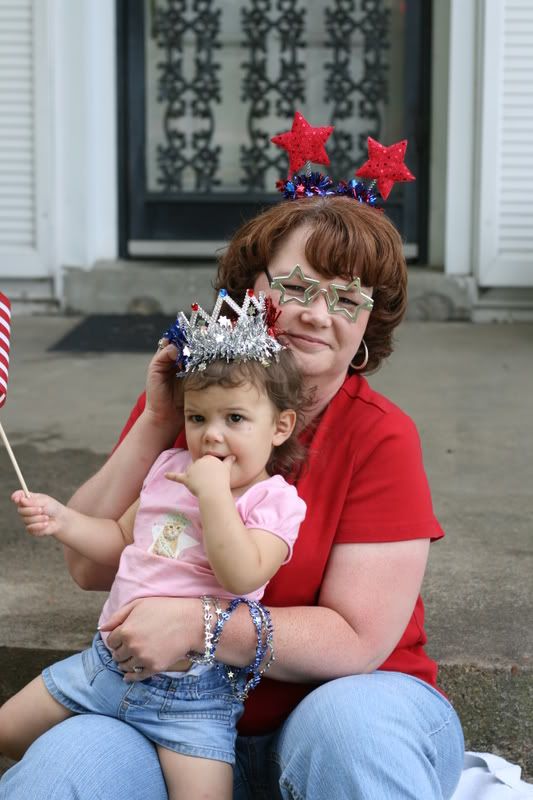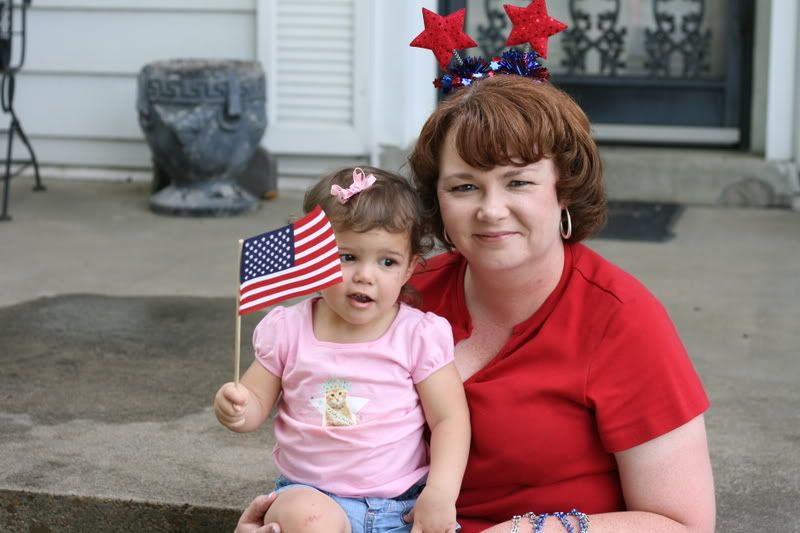 Ava and Mommy and Daddy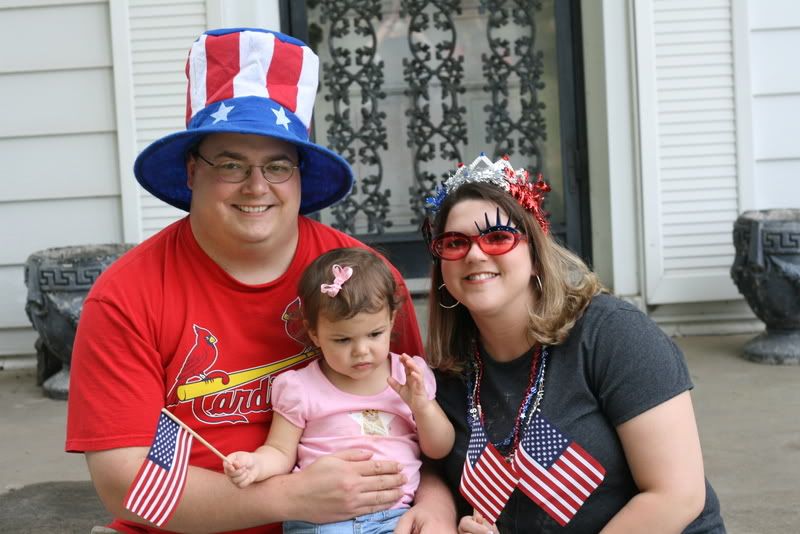 Tiff and Bradley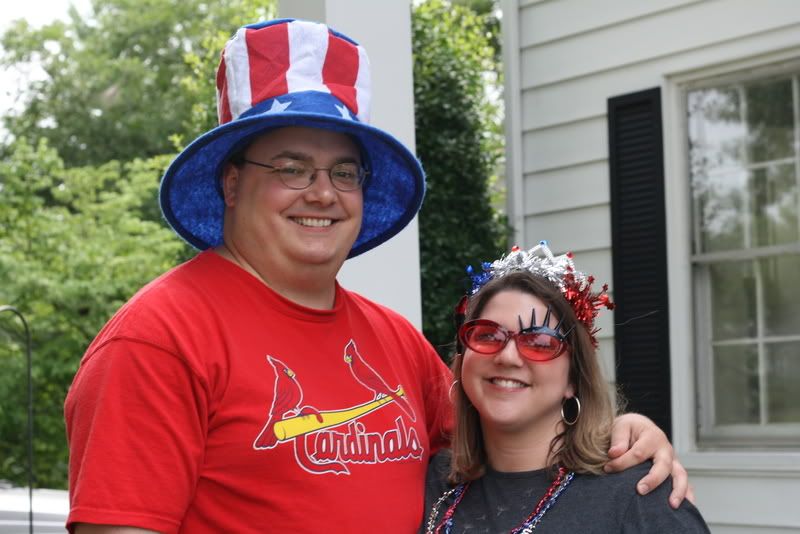 Ava and Nana and Pop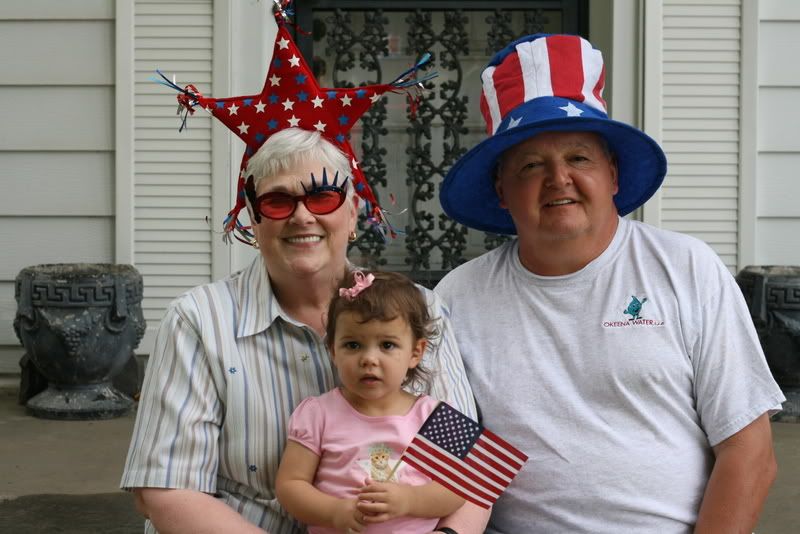 "Old People can be so sweet." - Quote from Clueless - One day we will use this picture to disgust our children!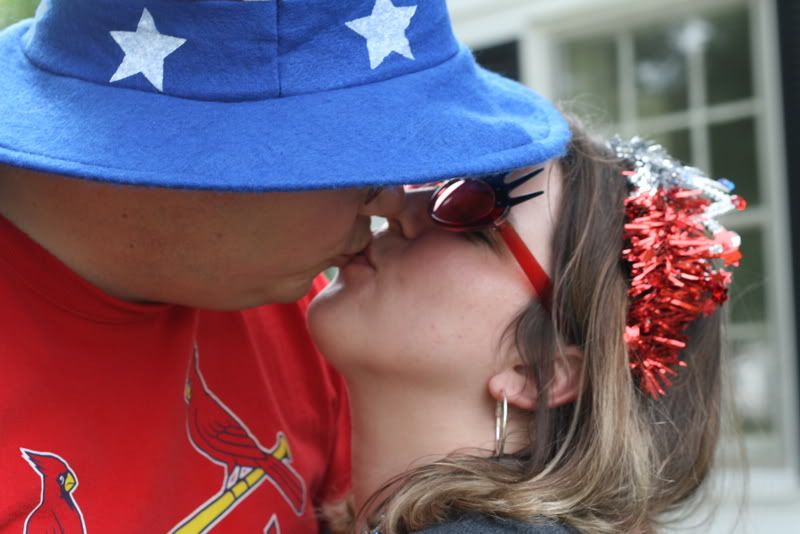 Ava waking Mommy up.