Since I have been off the last few days I have still been behind on my blogging, but I am really coming along on my scrapbook. I took some pictures of it yesterday and I am hoping to get those posted tonight or tomorrow. Here are a few recent pictures:
Ava and Daddy watching "A Garfield Christmas." This old cartoon has become an Ava fave!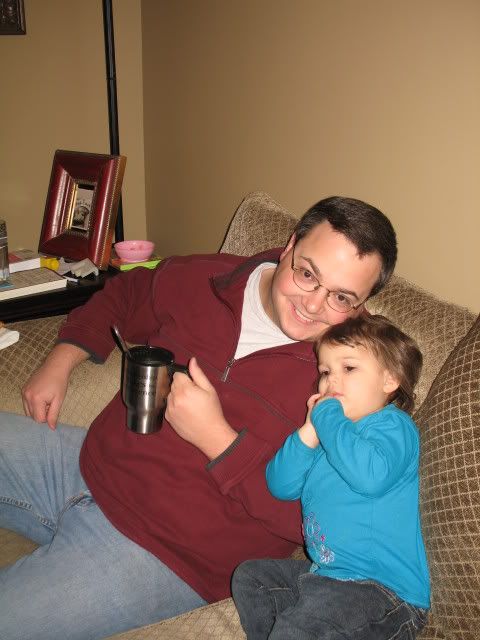 Ava and Mommy decorating our 2nd Christmas tree.