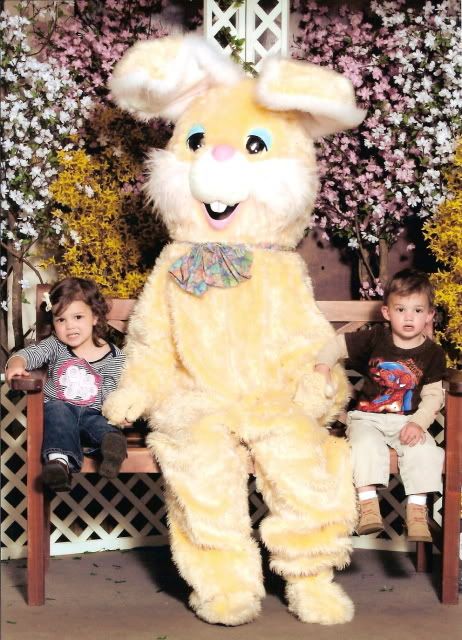 I was hoping to have some Easter pictures up before now, but so be it. I will get them posted now! First off, thanks to all for the kind comments and words of encouragement. They are all so very much appreciated.
Now on to Easter! Our Easter celebrations began two weekends ago with a visit from my Mom, my Nanny, and Trayton. They came down so we could visit and take Ava and Trayton to the local egg hunt. Ava and Trayton had a fun time and collected several eggs and then after lunch we paid a little visit to the Easter Bunny. Trayton was a little hesitant about him, but Ava was like an old pro after all the characters at Disney. She hopped right up and started doing her "fake" smile.
Then on Saturday (the day before Easter) we had an egg hunt at our church. Ava got 17 eggs filled with candy and goodies! She had fun and enjoyed some yummy cupcakes. Then we came home to prepare our annual Easter dinner. This year the number of guests was slim because Joe and Anne were both home sick, so we enjoyed dinner with Aunt Bethany. After dinner we made "bird's nest" and dyed eggs. We also watched our Disney video once again. Ava gets excited each time we see it. It is so funny to see her relive the experience.
Now here is the part of Easter weekend that I am ashamed of; we didn't even make it to church! I woke up early anticipating Ava getting up early because we had talked about the Easter Bunny. So I showered, watched some TV, and then started to feel really nauseous, so I went back to bed to lay down. I saw Ava was waking up and rolling around so I figured within a few minutes she would be up and ready. Nope, she actually slept until 10:30. I passed back out myself and didn't wake up until 10:00. Now you guys know how long it takes my family to get ready, so there was no way we would make it to church. I was very disappointed in myself, but I guess we needed the rest in a really bad way!
Aunt Bethany came over and we hid eggs for Ava in our backyard. She was so hilarious because she would put her finger on her face and say, "Where could that little egg be?" It was priceless! Then for the rest of the afternoon we napped. For hours! We were so exhausted!
So now Easter is over. I didn't get to do near what I had hoped to do with Ava because of being so sick to my stomach. Guess I will just stockpile those ideas up for next year and try to actually follow through! Hope you all had a wonderful Easter!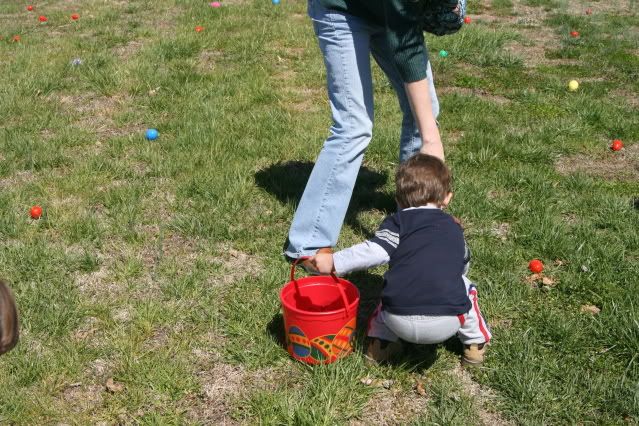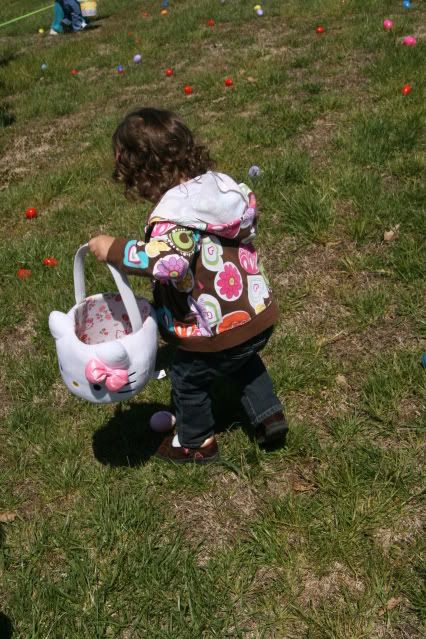 Trayton and Grammy checking his eggs