Here are the highlights from out trip to Chuck E. Cheese for Ava's 3rd Birthday. Thanks to Aunt Bethany for treating us!


Even after Disney and meeting a million characters, Ava was very apprehensive of Chuck E. Cheese and wanted nothing to do with the big singing mouse.


Ava LOVED watching herself on the TV screen and dancing while on TV.



They had added more games this year, but riding things were still a favorite. She also loves to roll the ball up the skee ball ramp, even though it never makes it up the ramp.



Ava was not interested in eating, she was too busy wanting to play. So Nana appeased her by letting her open a gift while we ate. She loves her magnetic "paper" dolls.



She was excited over each and every ticket someone got. She doesn't know what they are for, but she loves tearing them off of the machine.



A favorite game this time was a ticket game that gives tickets based on where the ball falls into a hole. Ava just loved pressing the button.



She was so into games that she didn't even want to stop for cake.



On the way home, she played doctor and had to doctor "Baby Brother" and me.



You could definitely see much more independence this year, but even after having fun on the slide last year, this year she refused to slide down. She crawled all the way back down.
Watching Chuck E.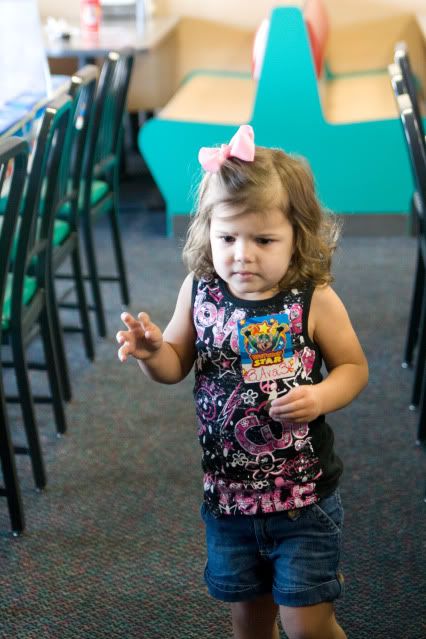 Dancing on TV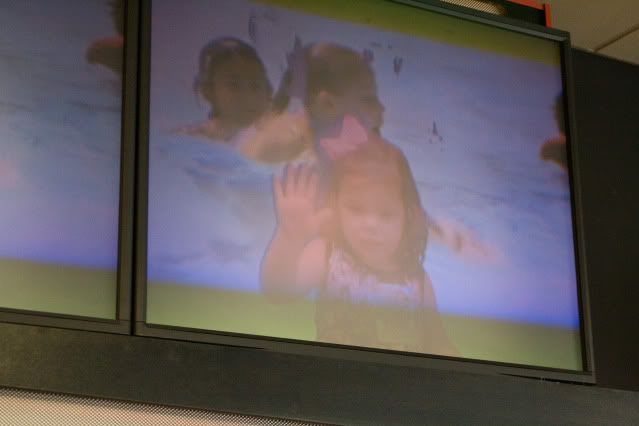 Checking out her booty onscreen.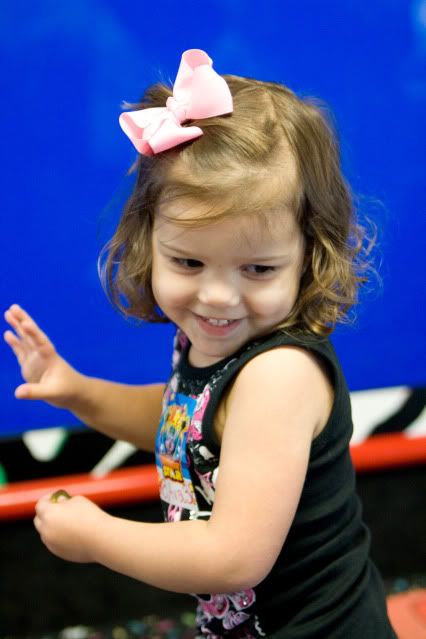 Opening a present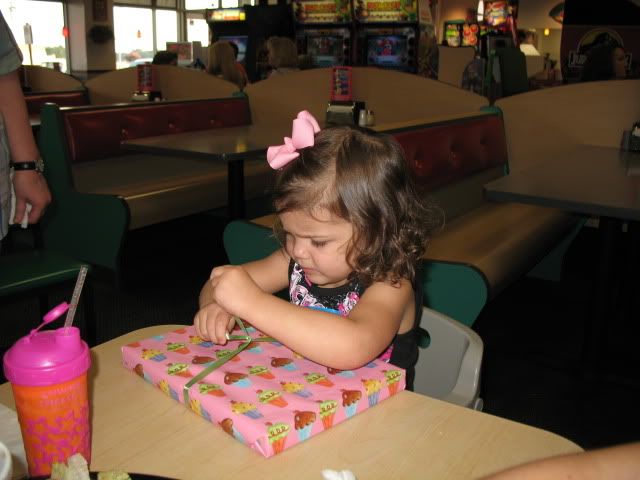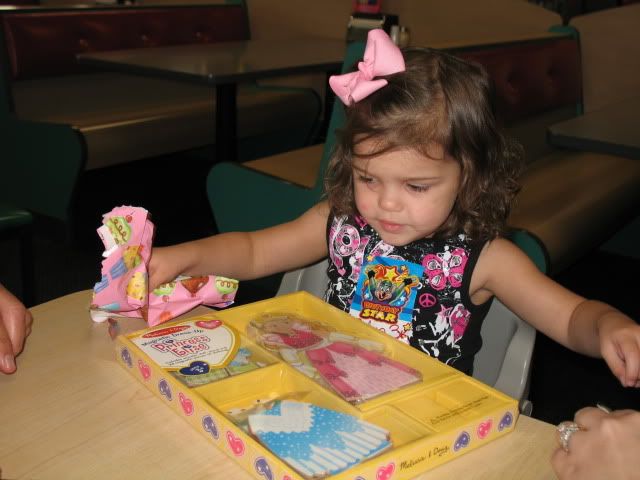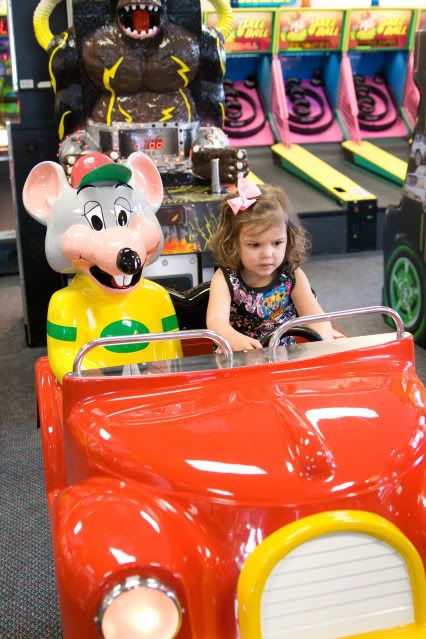 Enjoying tickets