One of Ava's favorite places to go is still the library. She doesn't love to pick out her books, but she loves to play while she is there and every once in a while she will spot a book and add to her pile. I pick out most of the books that we read from the library and try to get a nice assortment of books that I think she will enjoy. She loves anything Fancy Nancy, Olivia, or Pinkalicious. She is also great about trying to pick out something she thinks Harrison will enjoy. She loves to listen and then read the story back to you and you can definitely not get away with skipping pages. She double checks! I hope she continues to grow in her love for books as she starts to become a reader and I cannot wait to share some of my favorite chapter books with her when that time comes.
The title of this book is so fitting!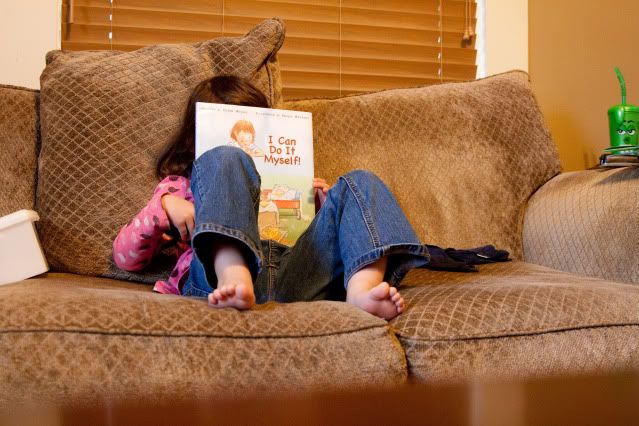 We took these using the remote. I know that I don't get into as many pics as I should with the babes!