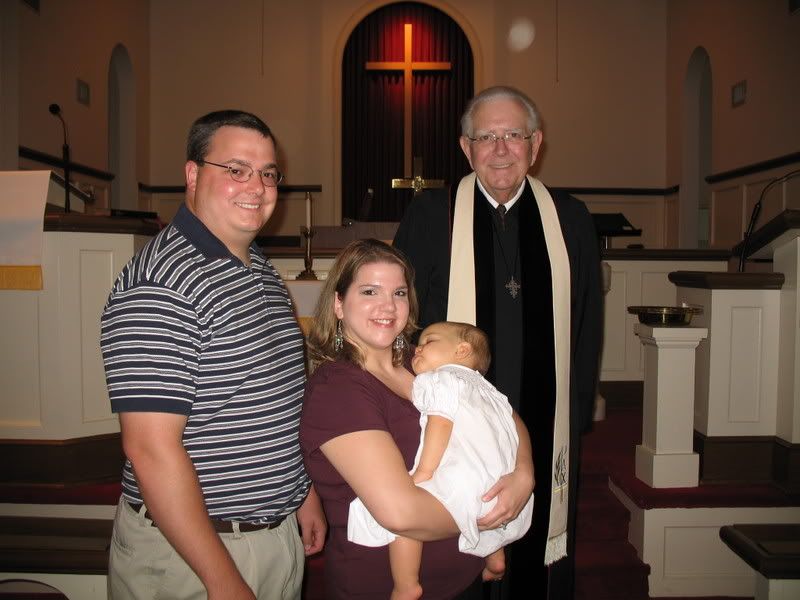 Ava was baptized last Sunday at the church we attend here in town. It is a Methodist Church and they perform Infant Baptisms. It is a very beautiful service that your grandparents and church also take part in. We were so honored that Bro. Carruth agreed to baptize Ava even though Bradley and I are not members of the church. We attend regularly, but have not moved our membership there.
It was a beautiful service and Ava did great. There had been so much going on at the house, she was exhausted and a little moody, but she did fine. She did cry when the preacher took her from me so he just gave her back and baptized her while I held her.
She looked like an absolute doll that day and was just into everything. I think both of our families enjoyed the service and it was a very memorable experience!