Ava celebrated her first birthday with a party at our house on the 11th. She had about 20 guests that came to celebrate with her. You all that know me, know that I love planning parties and I have been planning Ava's for a while! Needless to say, there was lots of last minute stress and the over 100 degree weather here didn't help much either!
I have to give many thanks to Stacy and Jonathan who helped decorate, set up, clean up, and just help us with so many things (not to mention their son JonThomas who kept Ava entertained while we got things set up). Thank you both so much!
Thank you to all of our family that came to celebrate with Ava. I know a lot of you drove for several hours to be here on such a special occasion and that means so much to all of us.
I am posting a few pictures, but I really didn't get a chance to take that many. I was so busy being a hostess and taking care of Ava that I just didn't get many pictures. Any of you that have pictures, I would love copies or negatives or a CD. I just want to make sure Ava's 1st Birthday is well documented!


Anyway, once again, great thanks for all of your love and support over the past year and through my pregnancy. We love you all and thank God for each and every one of you!
Here is the party girl all passed out before the party started. She passed out in a car full of balloons.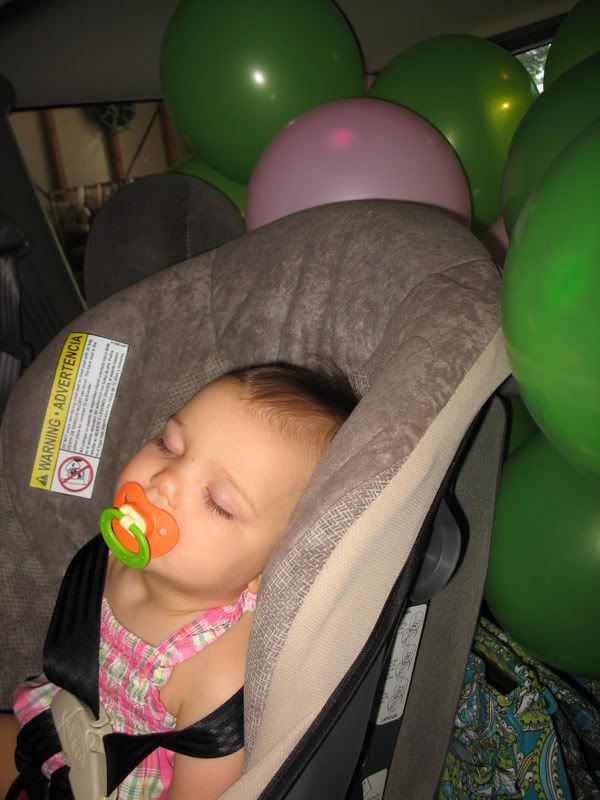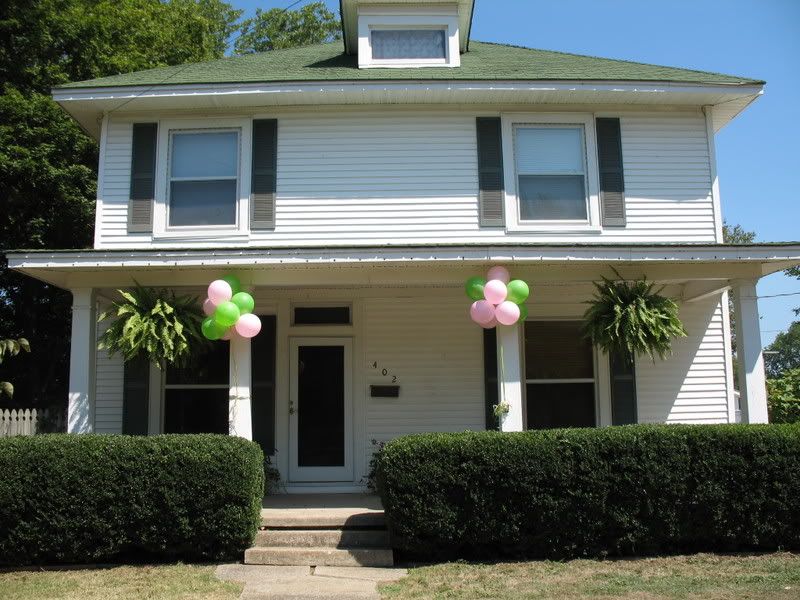 Ava's custom made cake. Thank you Stacy, it was beautiful and tasted great!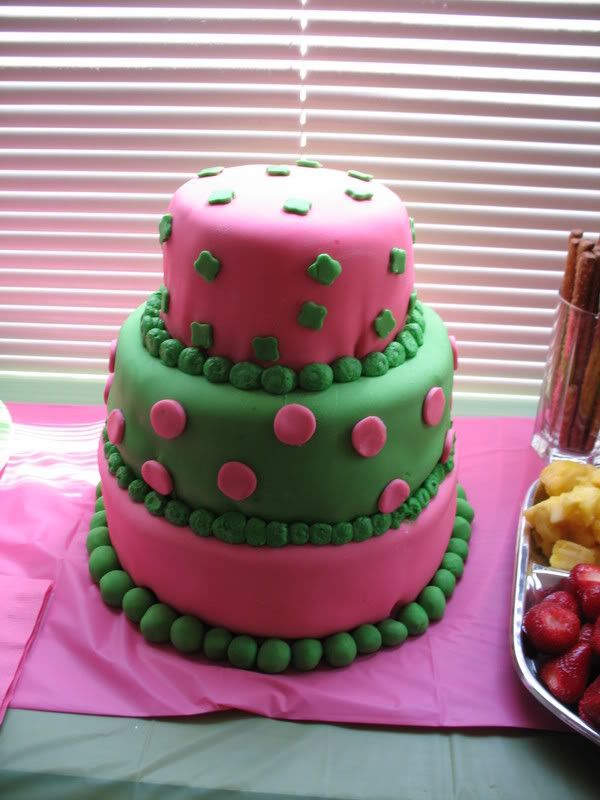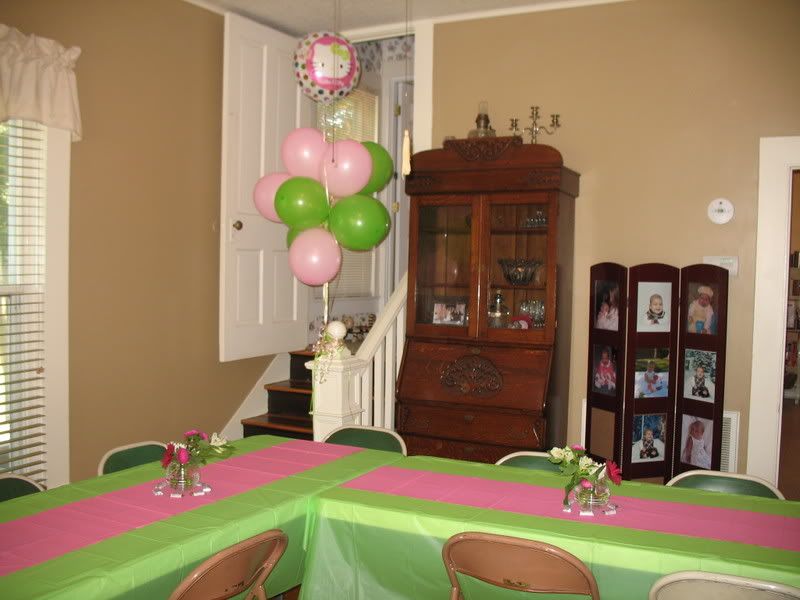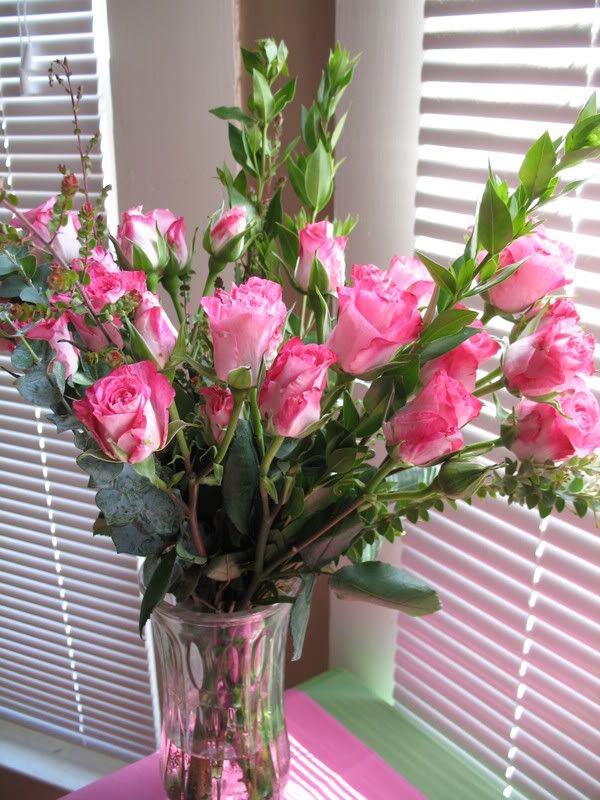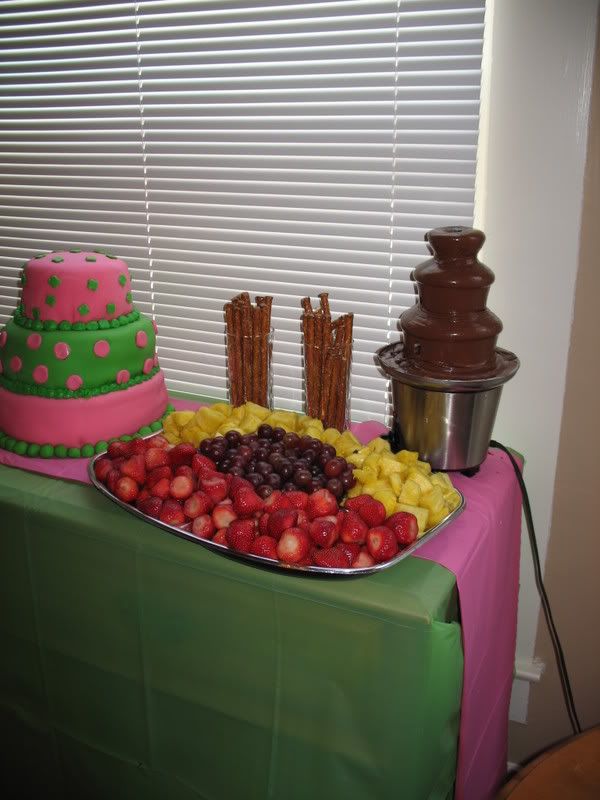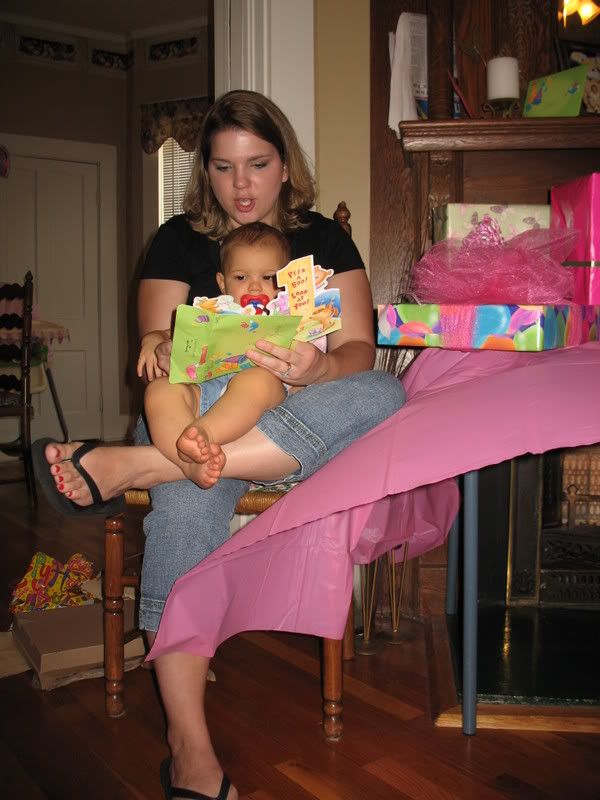 Loving JonThomas.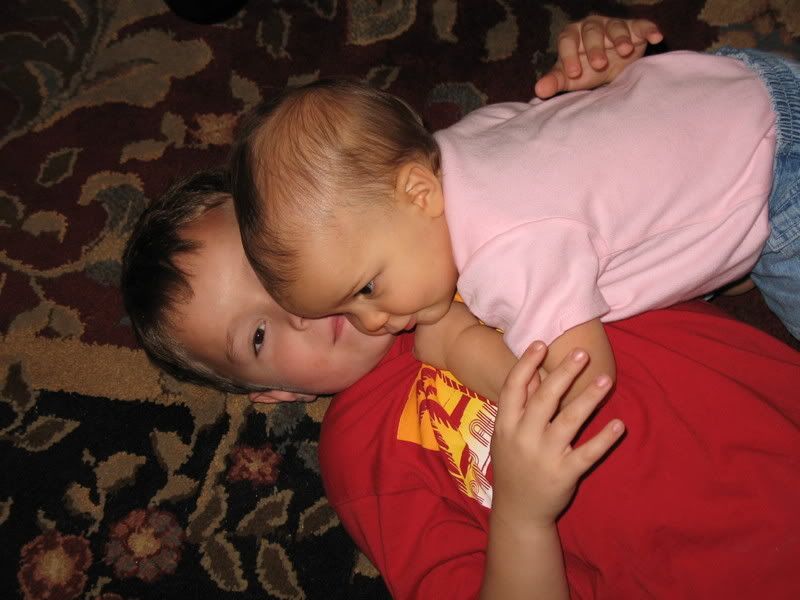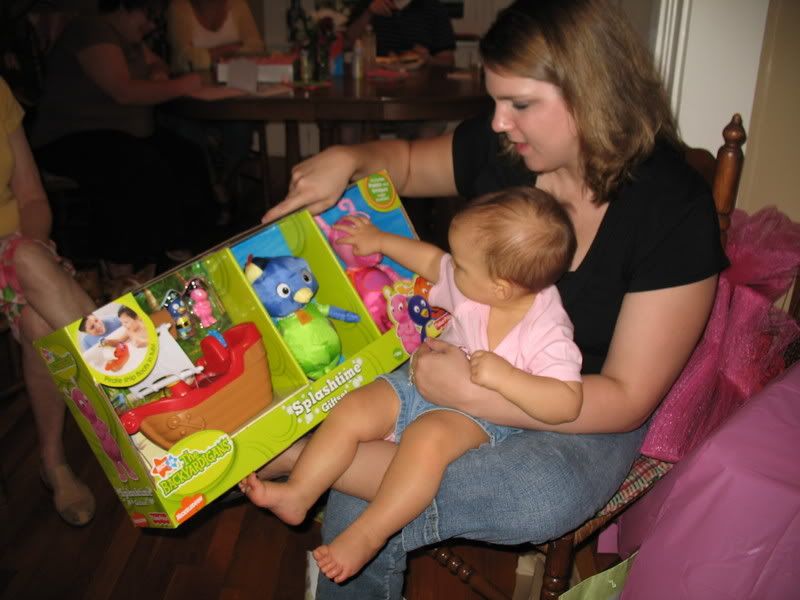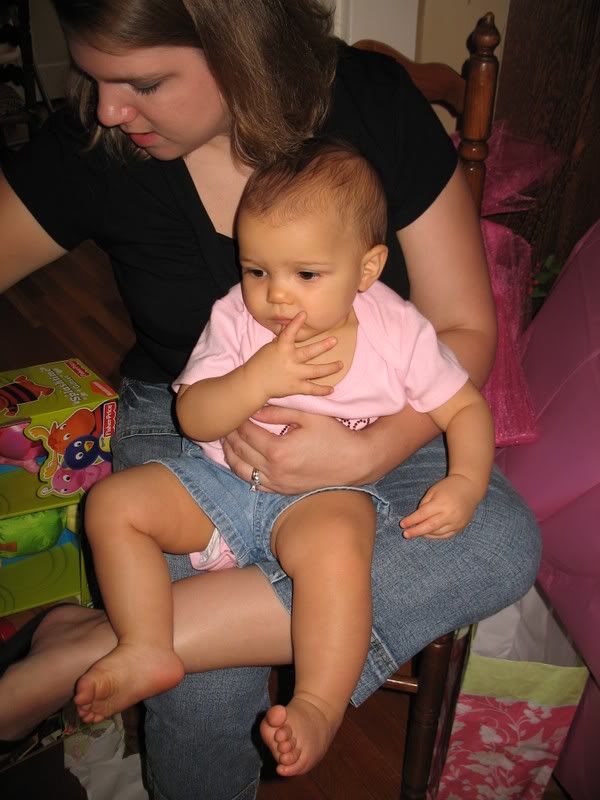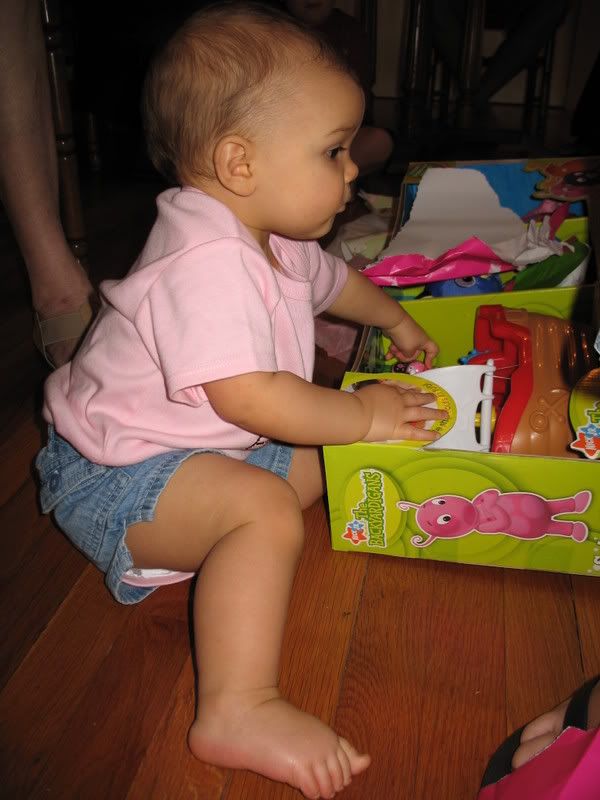 Playing with Aunt Judy and Taely.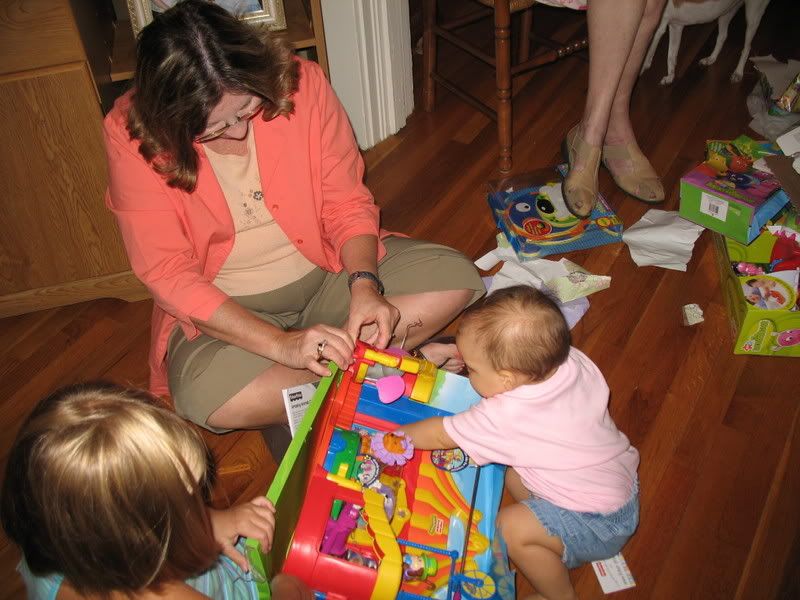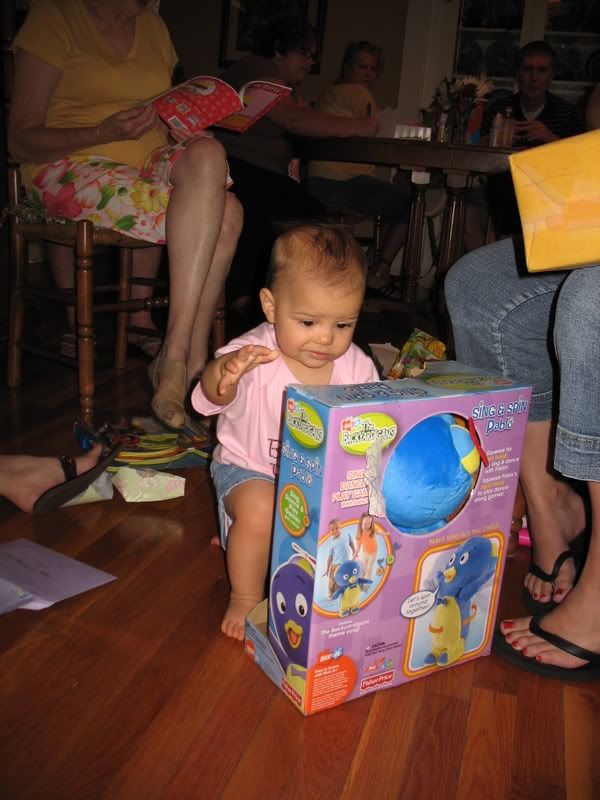 A very sleepy, unhappy girl.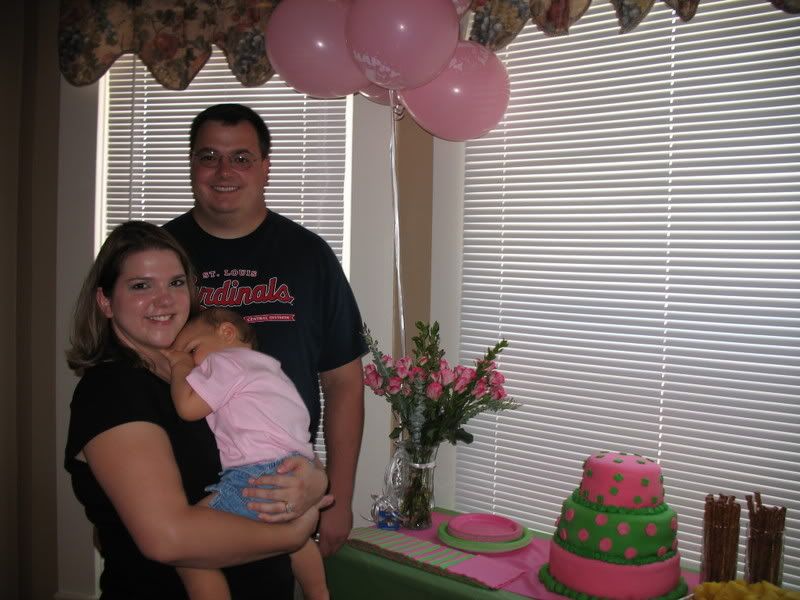 Not sure about the cake. I had a feeling this would happen because the only food Ava will feed to herself has to be crunchy. However, toward the end, she was having fun throwing it.