I know it has been a while, but on the 10th of May, Bradley, Ava, and I went up to KY to visit and see my Mom and grandma's for Mother's Day. I had planned on getting there early, but if you know us at the Rogers' house, you know we are never on time for anything. So we made it to Princeton at around lunch time. We went to eat at Pagliai's (which has the most fantastic ranch dressing ever!) and Bradley was amazed that people actually pay money for potato chips and ranch dressing. But that dressing is so worth it! Oh my goodness, it is good!
After lunch we did a little bit of shopping downtown and stopped to do a little photo shoot. There was a neat little scrapbook store downtown and we got some goodies there. We also did a little clothes shopping later in the day after visiting both my grandmothers. Ava had a wonderful time at Nanny's because she got to do something she loves, throw rocks. Ava is obsessed with rocks. We find them all over the house and we are constantly getting on to her for throwing them around in the yard. So Ava was in her element getting to throw rocks in the creek. For me, the creek beside Nanny and Poppy's house has long been a symbol of my childhood and to this day, it holds such beauty for me. I was so glad that this summer, Ava was big enough to get to start enjoying it.
So, here are some of my favorite photos from this particular visit.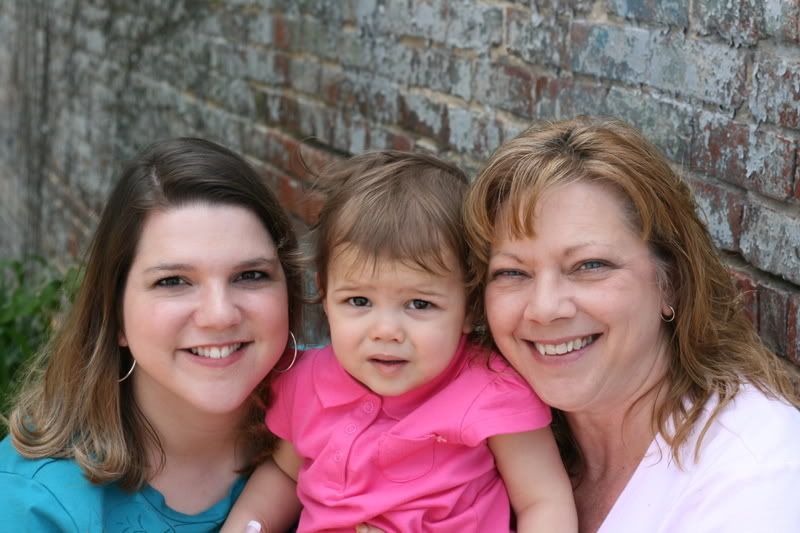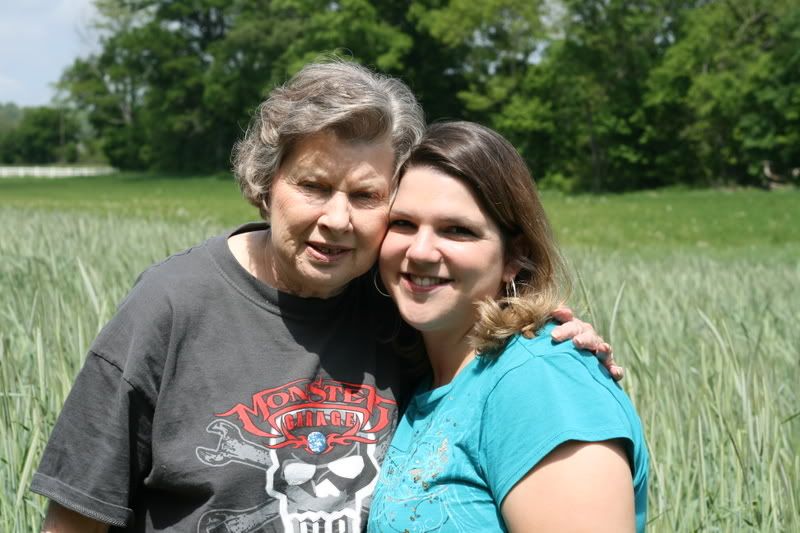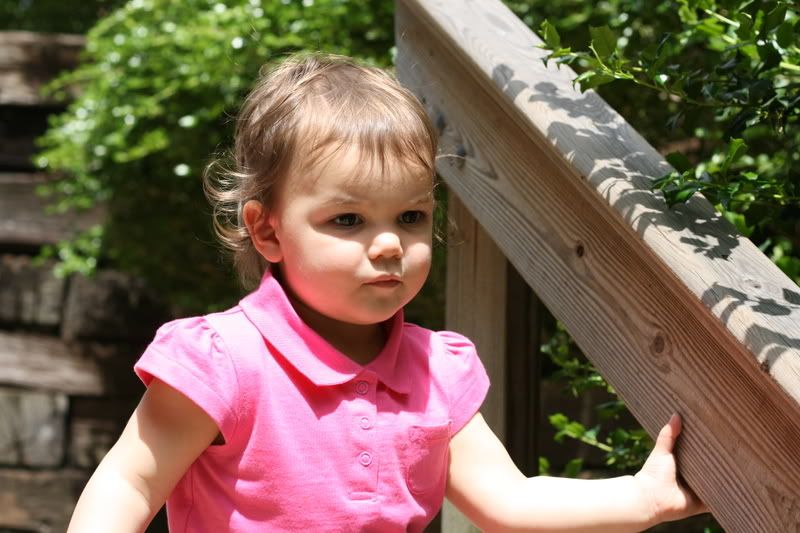 Squiggles grave is the one with the little girl on it.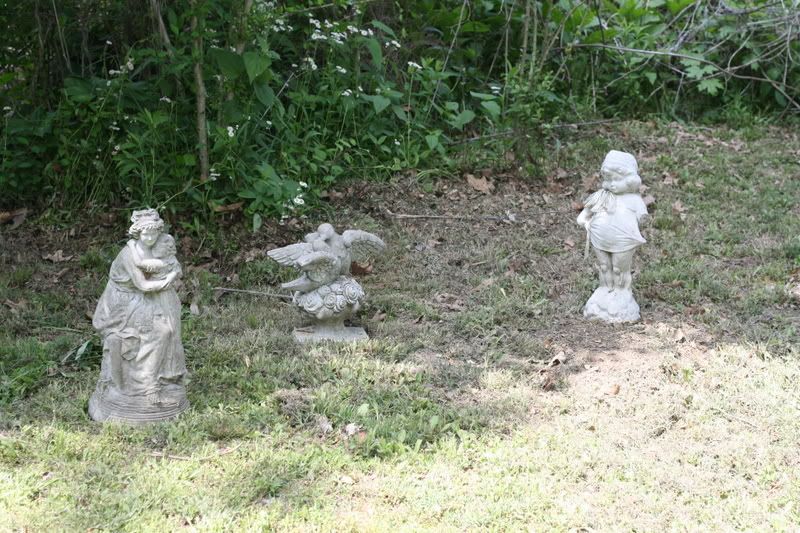 If Ava didn't have a diaper on, she would definitely be showing a plumber's butt.