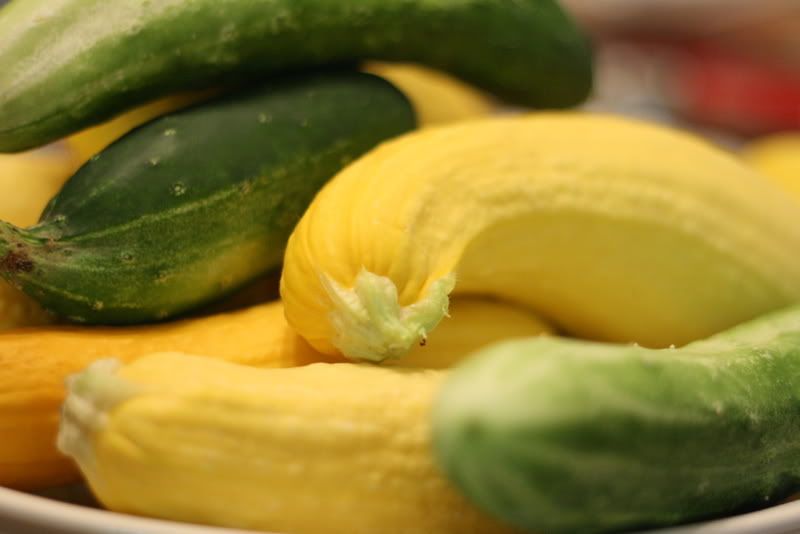 I have been in a scrapbooking mood lately and I have made some time to get back into one of my favorite hobbies. Ever since Ava was born, she is my favorite subject to scrap. So surprise, surprise, here are some Ava related scrapbook pages.
1. A layout about Ava's first 2 teeth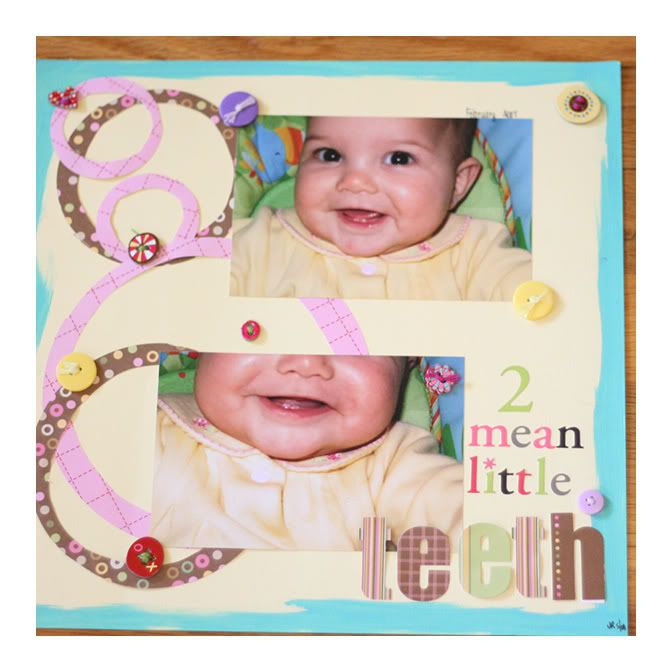 2. Thanksgiving LO about Ava's 2nd Thanksgiving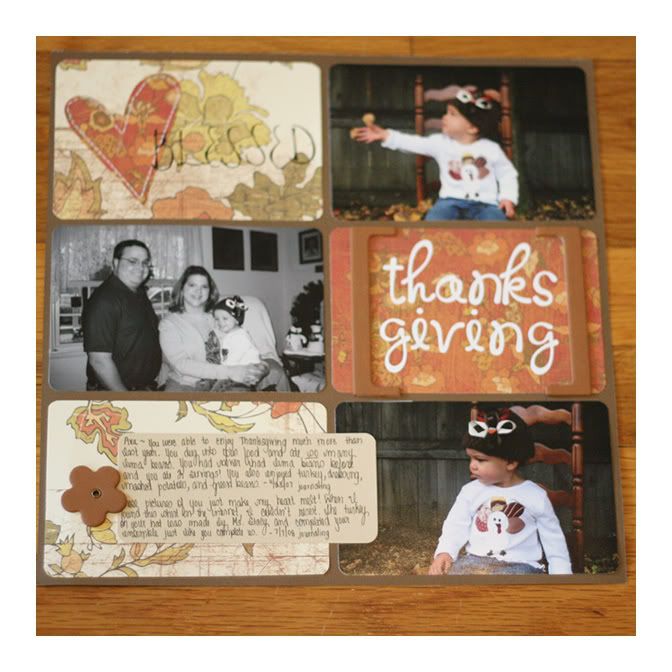 3. A LO about Bradley and Ava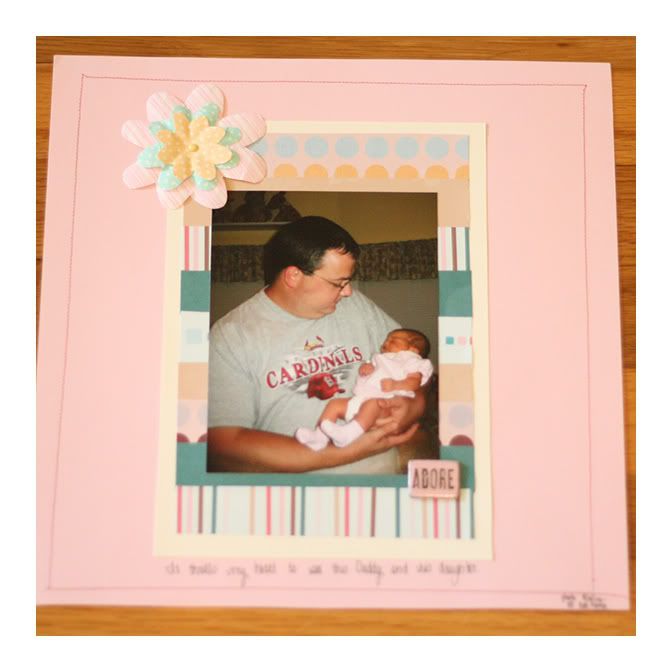 Also at our house lately, our garden is producing an abundance of squash (and starting to have cucumbers). So, I have been looking for different recipes that call for squash. One thing that I have been doing lately (several times a week) is baking it in the oven. It is really yummy and here is what I do. I spray a baking sheet with olive oil cooking spray (0 calories). Then I cut up squash into medium sized chunks, and some hunks of onion, spray with the olive oil spray and sprinkle with salt and pepper. Then I roast it in the oven on 350 for about 20 minutes. I turn after about 10 minutes. I like it to still be a little crisp and not too mushy. I usually eat this with a grilled cheese and tomato sandwich.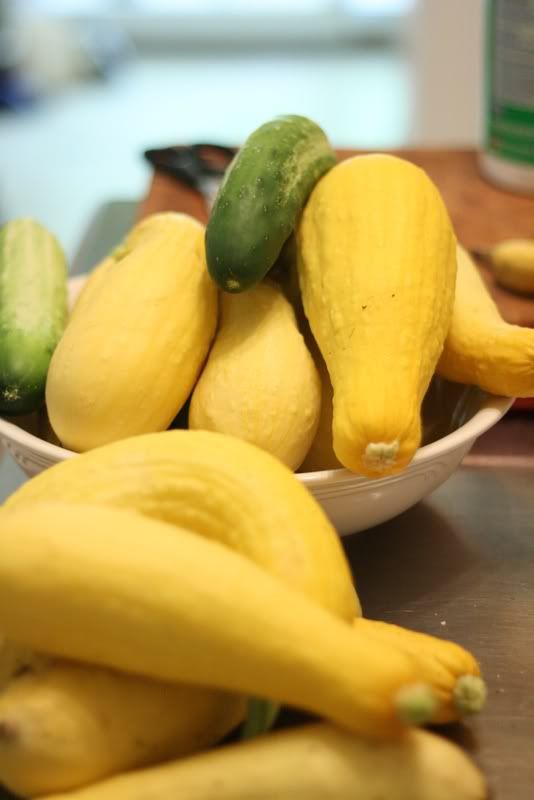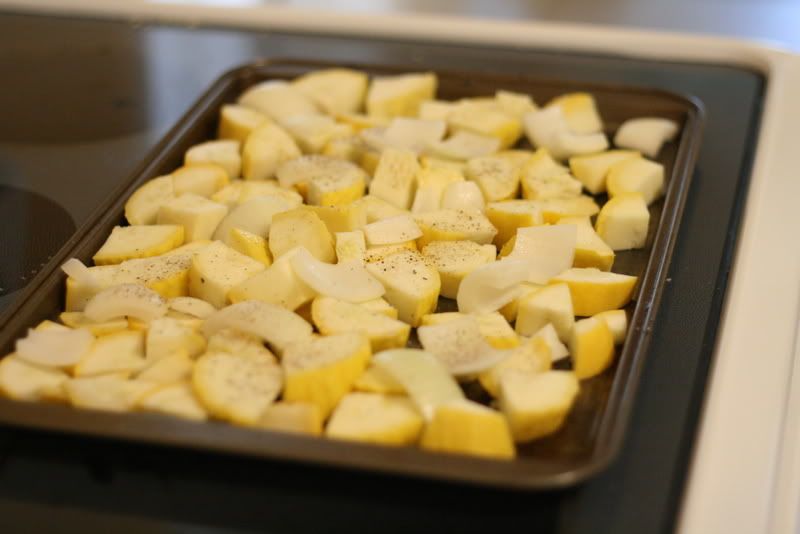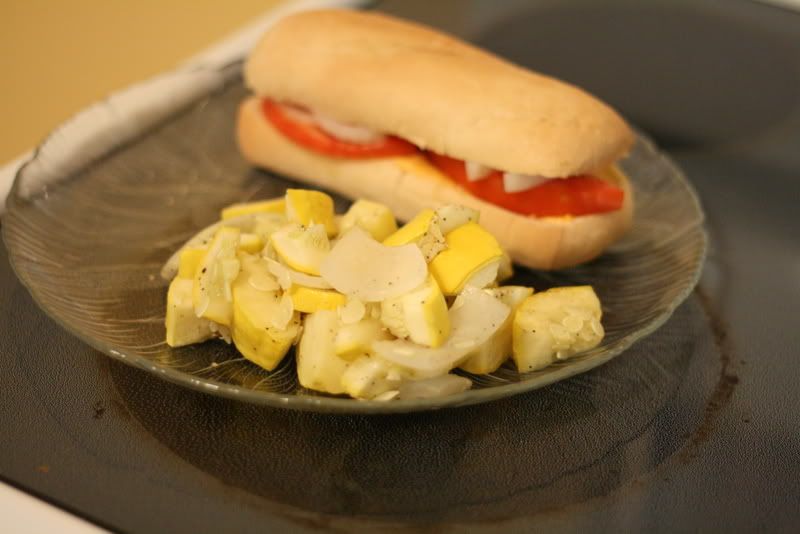 So, I guess that is about all the random stuff I have for you today. I am super busy proofing a child's session from last week and downloading the pictures from the wedding I did yesterday. I have posted some new photos on my photography blog so go check it out (link at the top right). I do have some Ava photos waiting in the wings that I will be posting soon! I start back to school this week so my days of freedom are coming to a close. Let me know if you have any squash related recipes I might enjoy.