Here are the rest of the pictures from Hollywood Studios on Day 4 of our vacation. Sorry I don't have a little types out narrative, but as tiredness from the trip set in I just couldn't keep up. Anyway, a quick update on the status of all of the sickies here is that everyone in this house has now been to the Dr. at least once in the past week. We are a bunch of recovering folks. At this point Bradley is still the puniest and when he goes to the Dr. you know it's bad!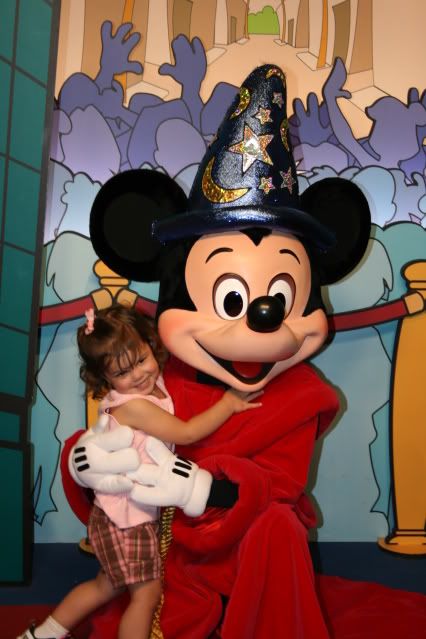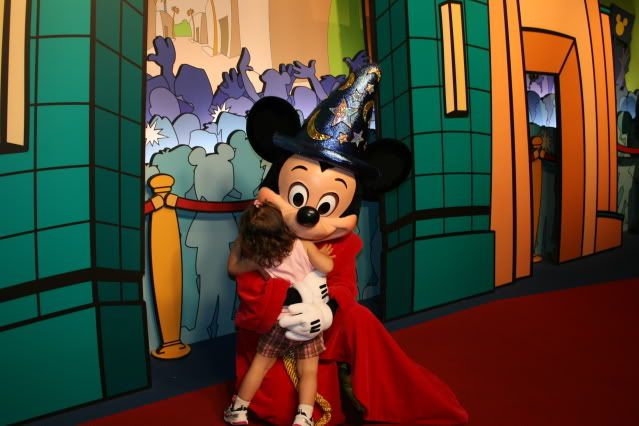 Ava was hesitant about Frozone, but with a little urging she went to him.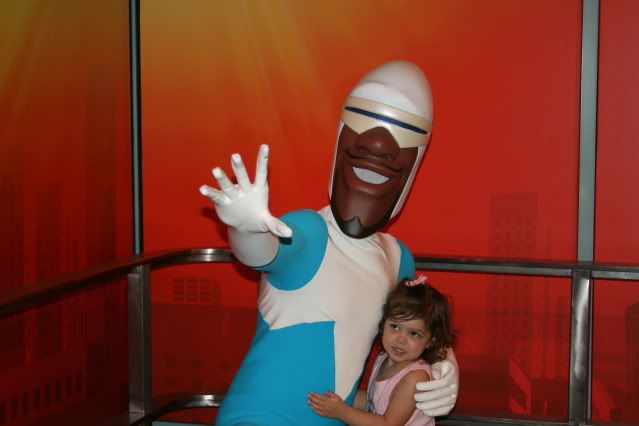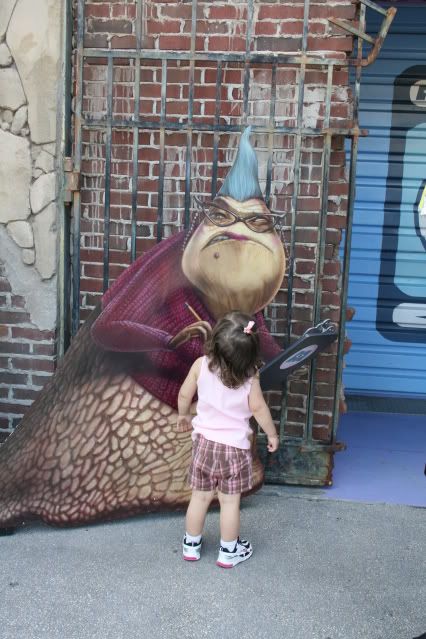 Sulley was the sweetest monster. He just hugged all over Ava.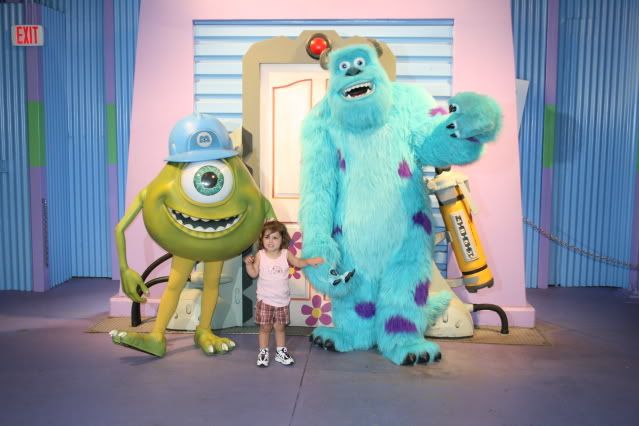 After we had to leave Playhouse Disney because Ava could not behave, she just had to have apicture with Jojo and the Lion.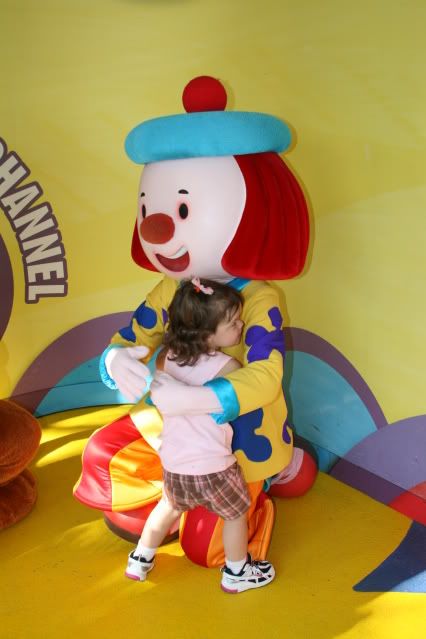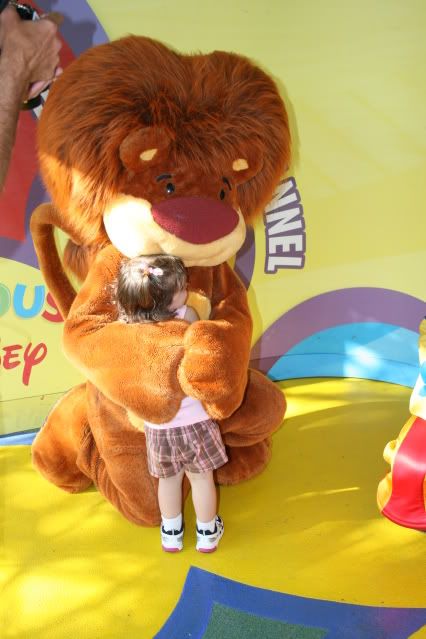 With the Little Einstein's Rocket Ship.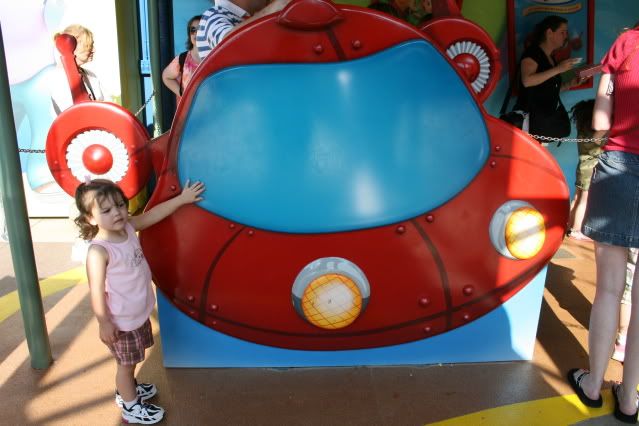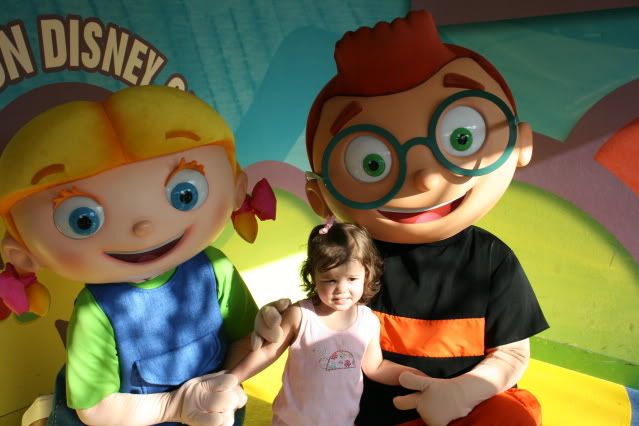 The scariest character she met, Jafar from Aladdin.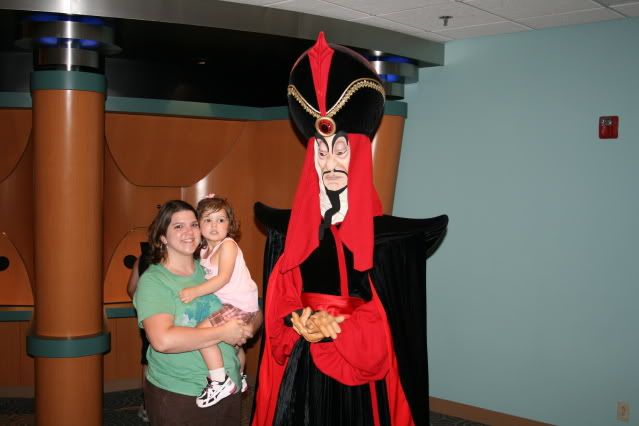 Gov. Ratcliff from Pocahontas