I know it seems like a million years ago, but here are some pictures of our Memorial Day get-together with Stacy, Jonathan, and JonThomas. This year instead of doing our usual cookout, we decided to do BBQ and baked potatoes with homemade ice cream. It was delicious. Unfortunately the weather was kind of yucky. It was very humid and alternated between pouring rain and sunny and humid. We were able to spend a little bit of time outside where Bradley and JonThomas played ball with Ava and then the rest of the day indoors playing American Idol and Guitar Hero on the Wii. Let's just say that I completely suck at Guitar Hero! I don't know why I can't work my hands at the same time. We also played Stacy's favorite game (yeah right) Trivial Pursuit.
This is the 3rd year in a row that we have had Memorial Day together and I hope it is a tradition that continues year after year.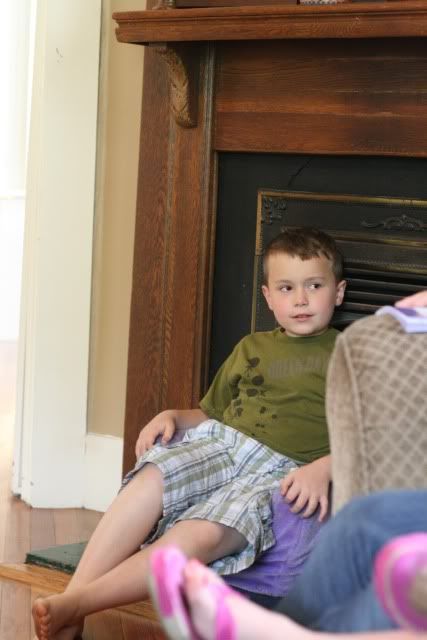 Does this face look evil or what?