I had planned to do a 10 on Tuesday yesterday, but didn't get to since Ava and I made a quick trip to KY to take my Nanny's dog back to her. It was a nice little day trip, but would have been much better if it hadn't rained on us for most of the day. So here is a little recap of what is happening around here.
1. I have been working on Ava's birthday party. Invitations will be going in the mail tomorrow, but if you usually come, it will be on August 15th this year.
2. Ava loves to help with things (except cleaning up), especially in the kitchen. Here she is on the 4th "helping" me with a cobbler I made. Peach cobbler, yum! I actually think Ava ate more of the pecans then she put on the cobbler!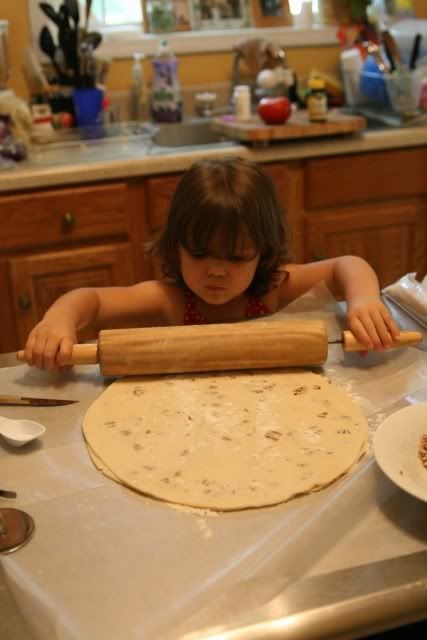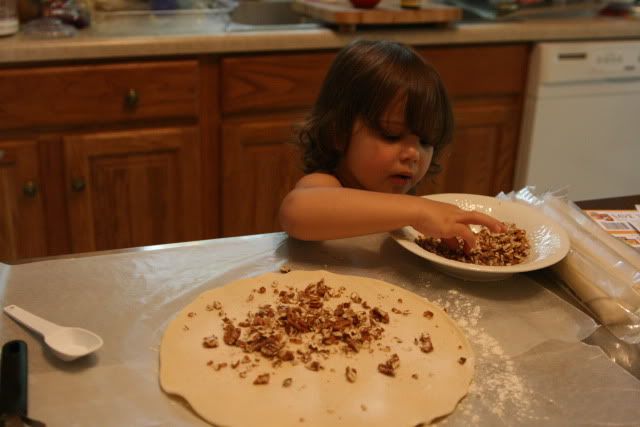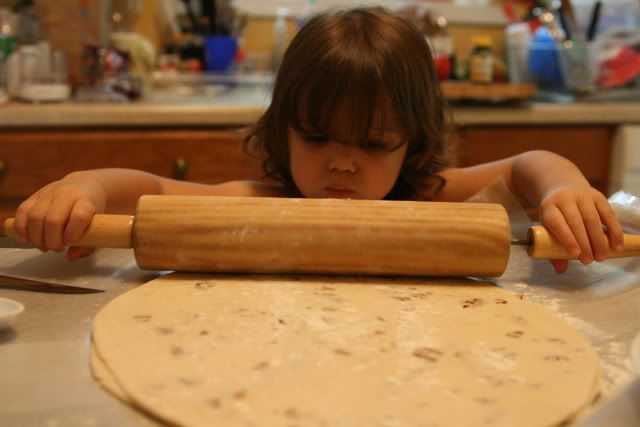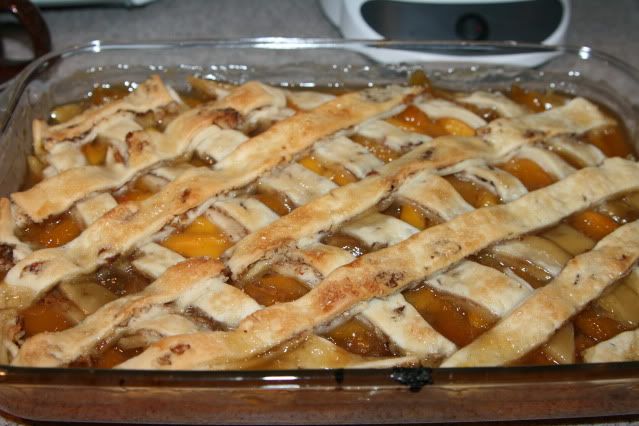 3. Several pictures here from a few eeks ago. How did she manage to spill a container or bubbles on top of her head?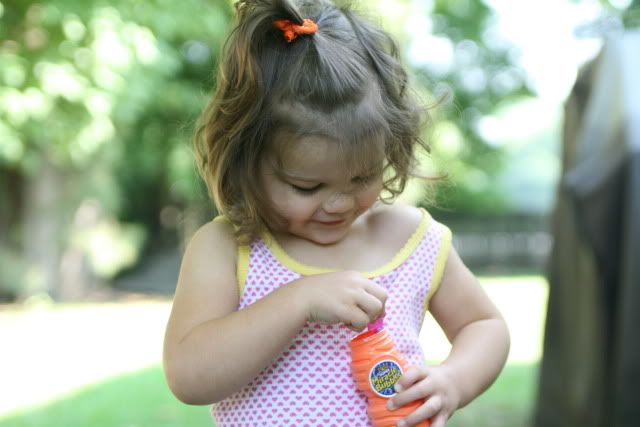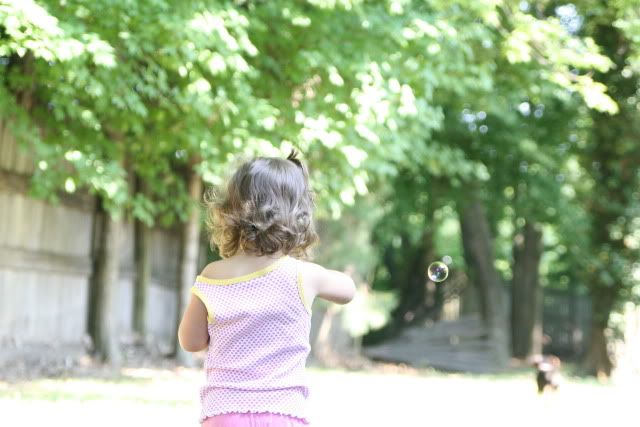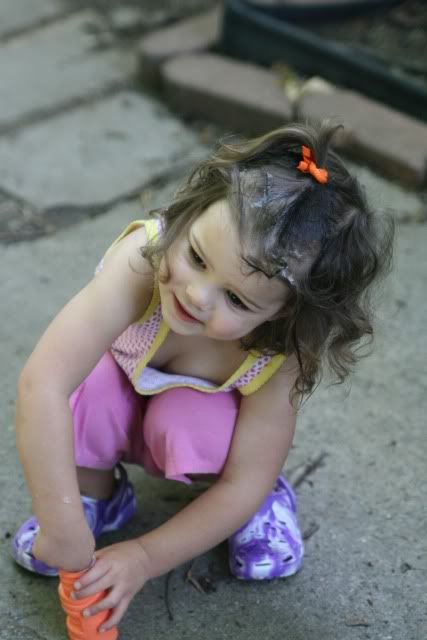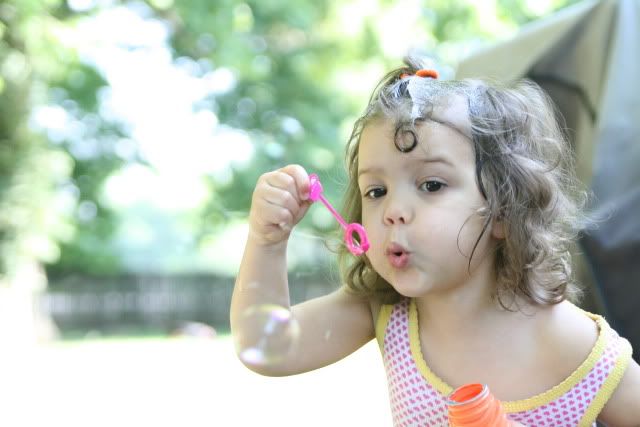 4. Ava is big into dressing and undressing herself right now. She loves picking out her own outfits and for the most part does an okay job of matching, though last week's magenta top and Christmas pajama pants was a bit much! If you notice in the pictures above her tank top looks too big, it's because she insists on trying to take things off and slide them down her waist. Which never works, but she really tries hard.
5. A few recent scrapbook pages. I really need to find time to do some more, but it doesn't look like that is happening!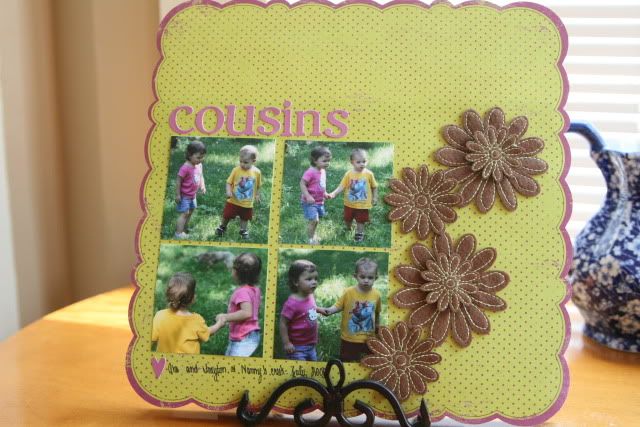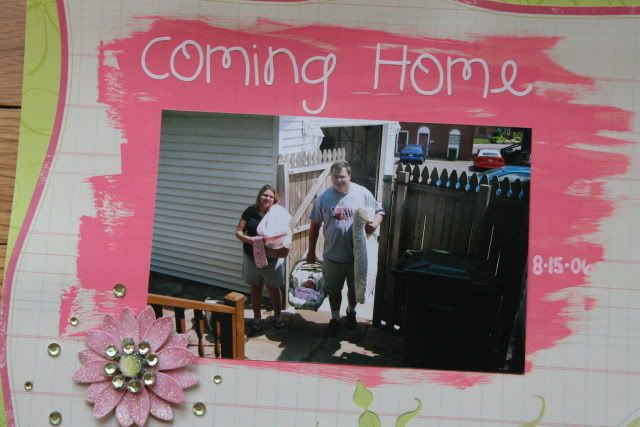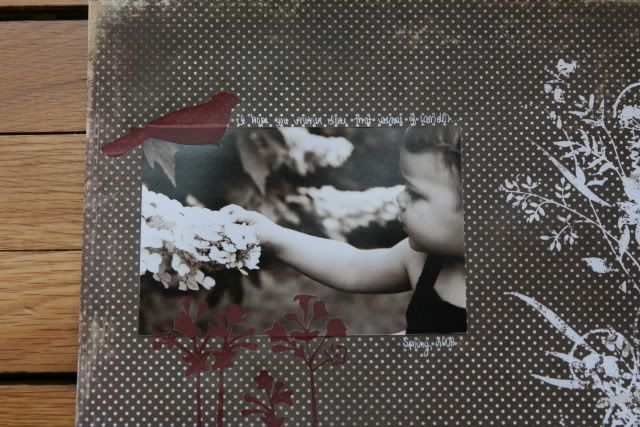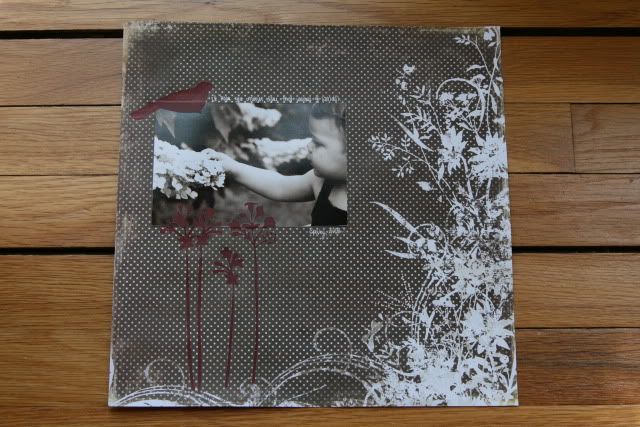 6. No, we have not decided on a name for the new baby yet. I call him Cletus and for some reason, my friends on facebook keep messaging me really concerned that his name is going to be Cletus. Seriously, people? Seriously?
7. Last week Bradley and I celebrated our 7 year anniversary. We made a quick trip to Jackson and ate at the Olive Garden. You would have thought Ava had never been to a restaurant because as she was eating salad, she kept saying, "I love this meal!" Yeah, it was good and to celebrate we did a little quick self-portrait.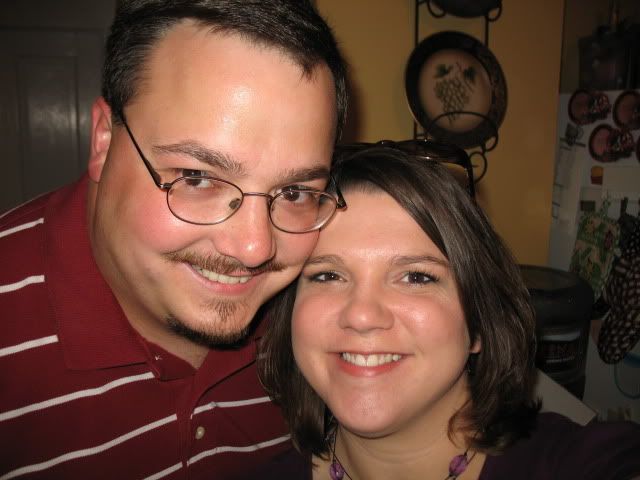 8. Ava is all excited because we bought supplies for Nana to sew her a "Dopey" costume. At least that's what Ava calls it. It is actually a Dorothy costume from the Wizard of Oz which she loves!
9. On one of the last hot days that we had, I filled up Ava's pool. She was sitting in it waiting to go down her slide and said, "I'm so egg salad!" That's Ava speak for "I'm Excited!" Cutie!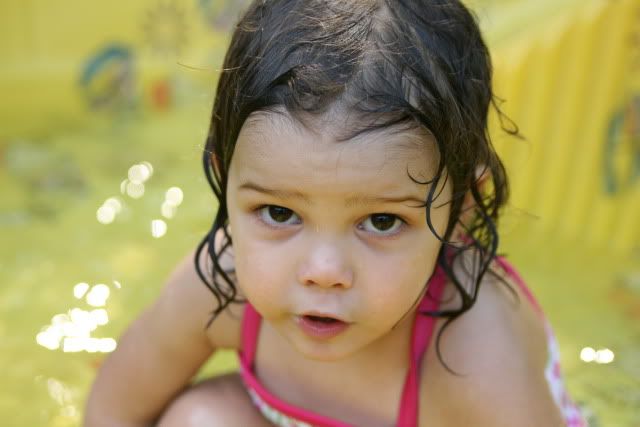 10. I go back to work tomorrow. Summer is over for me. Back to the grind!