I didn't take many pictures last Thursday. I had to work for part of the day, and then the ones I did take are really random ones. I know I am behind on my blog, so I am trying to catch up, but I am so swamped with things lately. I have had lots of photo sessions and we have been busy trying to get ready for the baby. So here are a few from last Thursday:
Ava had thought she would get to go to MO with Daddy to work and they were going to stop at McDonald's for lunch. She was mad when I got through with work early, so I took her to McD's anyway. However, they put a "boy" toy in her meal which she proclaimed was "stupid!"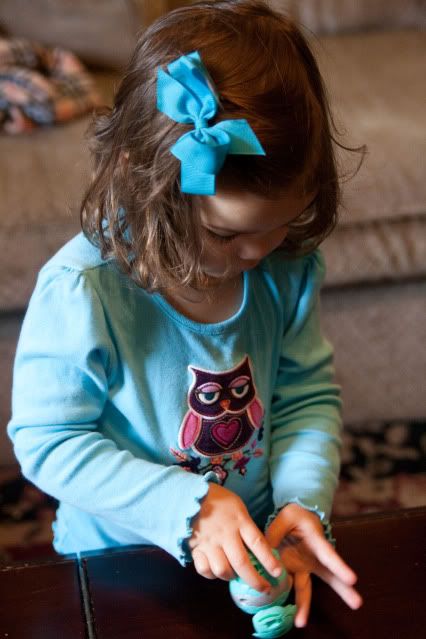 Ava was awfully quiet so I went to find here. She came out of my bedroom and said, "Momma, I'm big. I'm 3 years old!" I said, "What did you do?" and she replied, "I ate bubblegum because I'm big!"
Decorating our Halloween Tree.