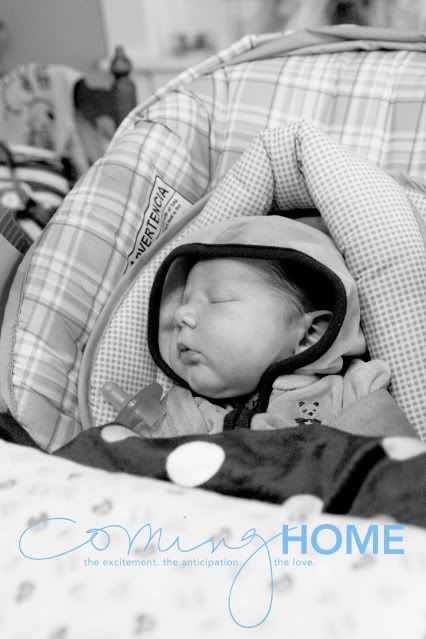 On the day after Thanksgiving we woke up early and Bradley headed out to pick up the Black Friday deals that I usually go out for. I couldn't sleep because I was excited that we was out shopping and because I was so hopeful about Harrison getting released from the hospital. We were finally discharged at around 11:00.
When we arrived home we rested for a little while and then headed to Joe and Anne's for our Thanksgiving dinner. I was actually under the weather and running a fever from a UTI so I didn't take many pictures at all. I know Bethany was snapping so hopefully I can download hers at some point.
It was a great meal and I wish I would have felt better so I could have enjoyed it more!
Altogether recovery has went more smoothly this time than with Ava. I am feeling well and up to doing things and getting out. However, our doctor has advised against public places until after the holidays. Our nurse cautioned us about going places and then our doctor reiterated those things. The flu is so hard on babies that they advise us to stay home and not go out. So we are taking that advice and staying in as much as possible. We are sticking to mainly family things (as long as no one is sick) and we are planning a quick trip to visit Santa. Other than that I feel like we are quarantined.
Ava has been doing relatively well with all the change. Of course we are seeing some acting out, especially when we have company, but overall, I feel like she is adjusting well. I am having a hard time with both of them just because Harrison is still so small and during the day he wants to be held for the most part. But all is well and I am just enjoying these 2 as much as possible because it already feels like time is flying by. I have been taking pictures everyday so I will be downloading and posting as I can. Thanks again for all your thoughts and prayers and I hope people are still reading this blog!