Trying to get all 4 of us in a photo without using a tripod proved to be a fun adventure. I couldn't decide which one I liked best because I like something about each one.
I like how Ava is looking at us to make sure we are being silly or to copy whatever we are doing. That is so Ava right now... the copying that is...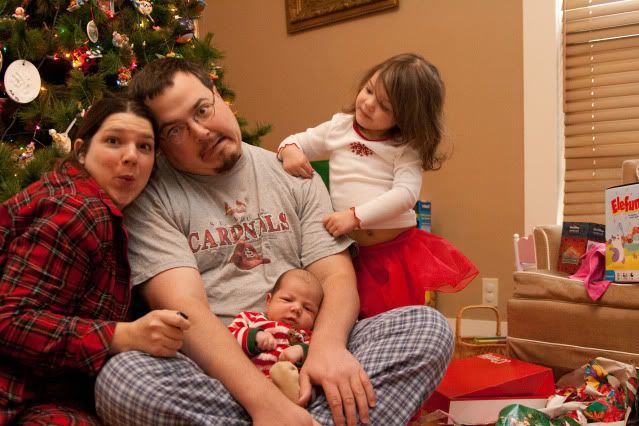 I love Ava's little tutu and the fact that she loves books so much that on Christmas morning it was what she was carrying at that moment.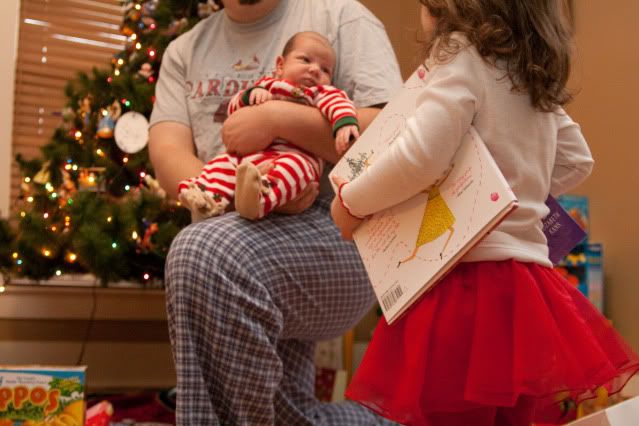 I love how Ava is kicking up her heel in this one.