10 on Tuesday - The Valentine's Day Recap Edition
1. We celebrated our Valentine's Day meal on Sunday night since Monday evening was going to be so crazy. I made the same menu as last year. We had Rachel Ray's Neapolitan pasta, Ceasar Salad, and garlic bread. Delicious.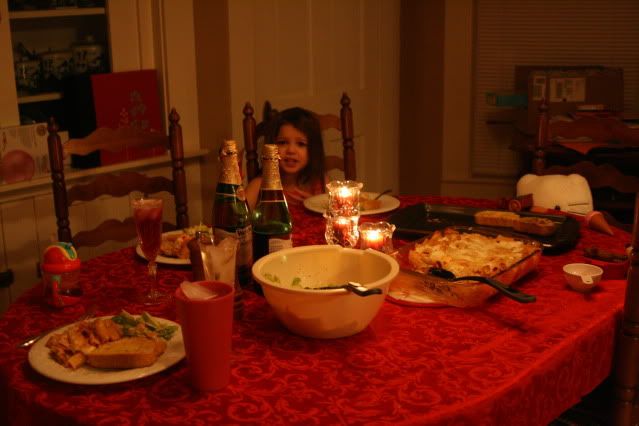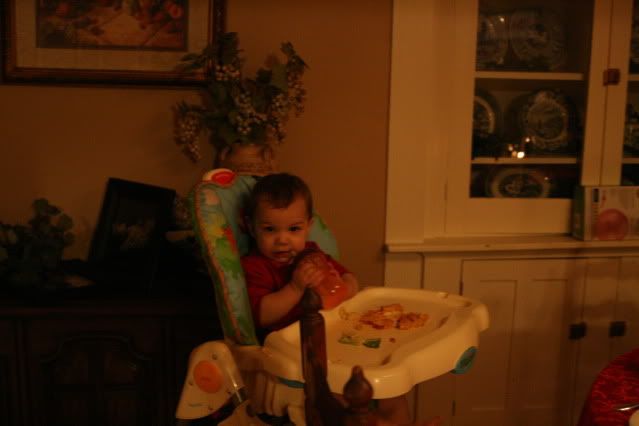 2. I saw this recipe a few weeks ago for Oreo Stuffed Chocolate Chip cookies so I made some. So rich, but soooo good. I took the leftovers for my students at school, because I definitely don't need those laying around the house!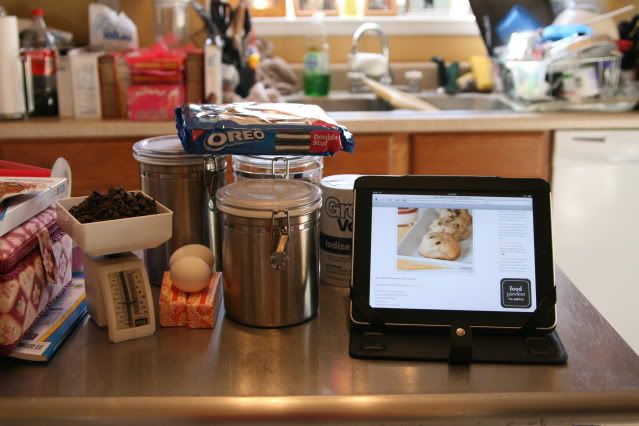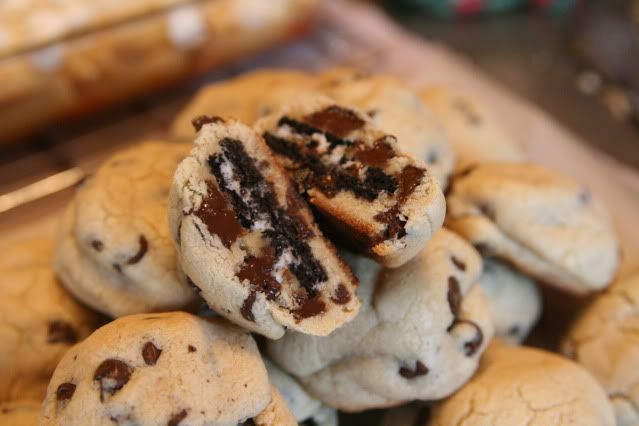 3. Ava was so excited about her first Valentine's party at school. She took Ring Pops, M&M's, and of course, her Valentines.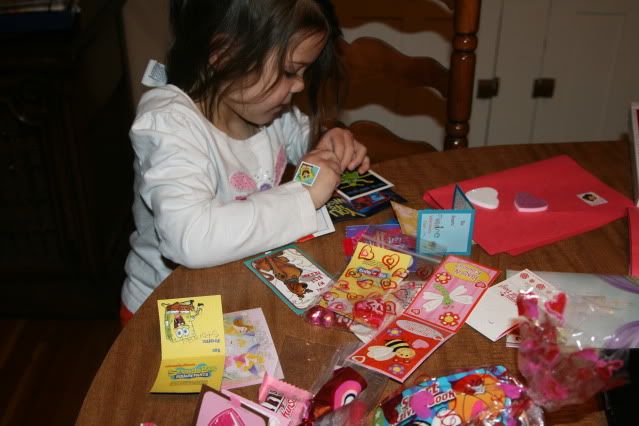 4. I made the wreath following a tutorial I saw here. Easy, but hard on my fingers!
5. I made Ava's shirt following a tutorial I saw here. I was working on hand-stitching around it when my needle broke and I didn't have another one. I just hot glued the bow on.
6. The kids loved their Valentines.

Harrison chowing down on his moon pie from Nana and Pop.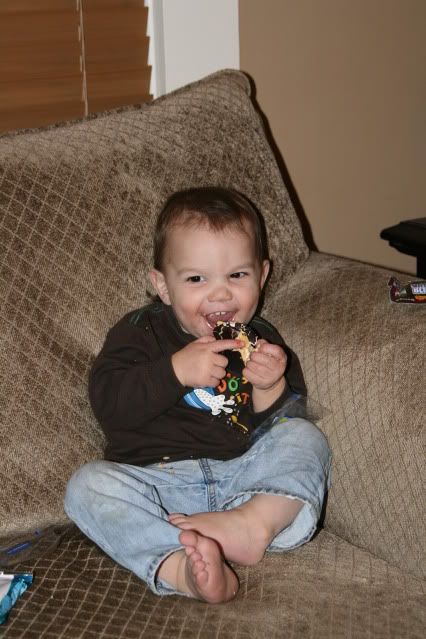 Ava with her Princess card from Aunt Bethany.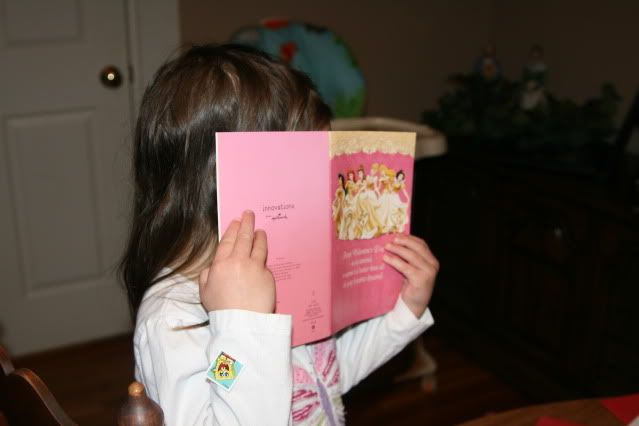 Harrison with his monkey from Daddy and I.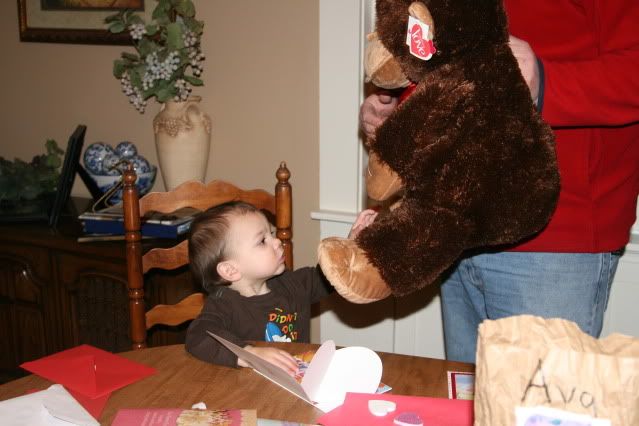 Harrison with his card from Aunt Bethany.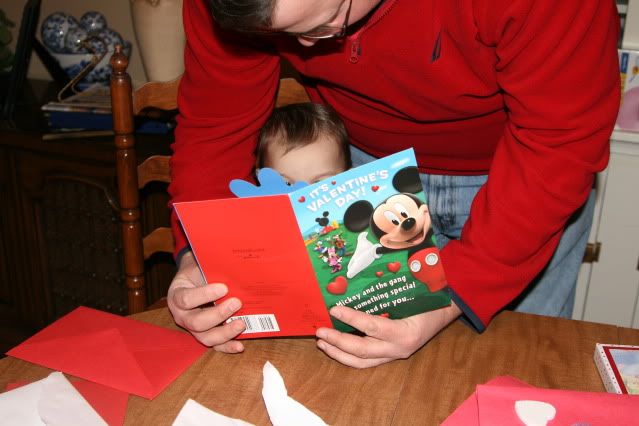 Ava in her Fancy Nancy dress she got from Daddy and I.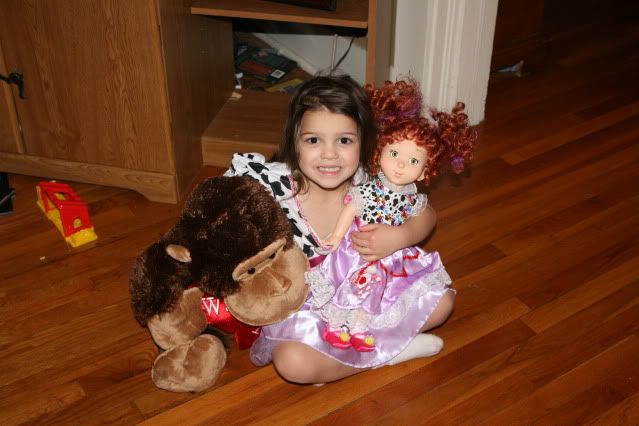 7. Ava says it like this "ValentiMes." And so do some of my high schoolers. :(
8. Ava loved making Valentine's for people. I didn't have any envelopes large enough to send, so some of you may be getting Valentines this summer.