Poor neglected blog. Lately I have just been too tired to add much and my camera has not even been out as much.... Anyways...



The countdown to the end of school is on.... 31 days left for students! Yay!


Ava's dance recital date is quickly approaching. She will perform on the morning of May 21st.



We had our second soccer game on Saturday. It was cold and rainy and we were shocked it wasn't cancelled. Ava was bummed because she wanted to play goalie the whole time and only got to play it for one quarter. So that made her mad and she really didn't try very hard for the rest of the game. Pair that with the mud she wanted to play in and how cold her hands were, and it was a pretty lackluster performance on her part.
She did stop one from going into the goal.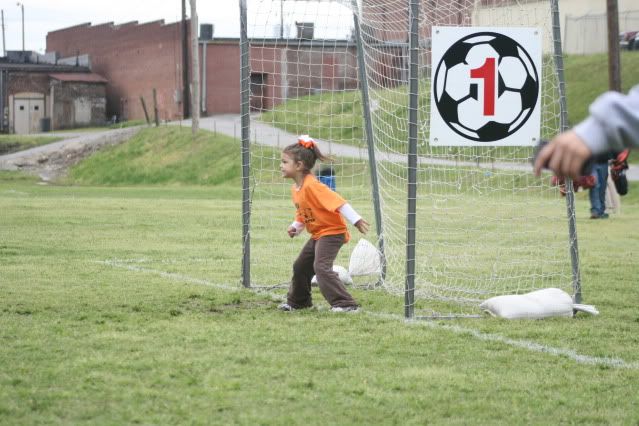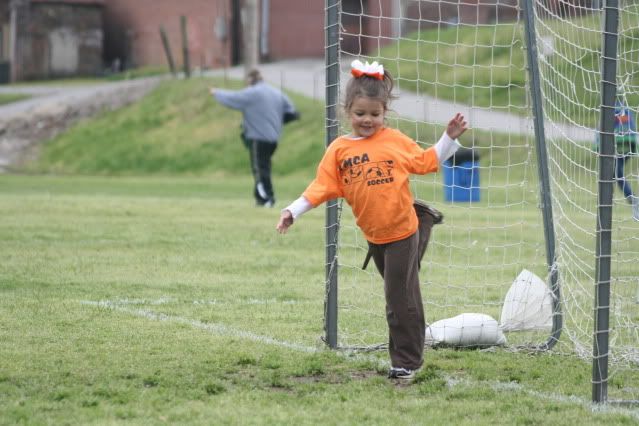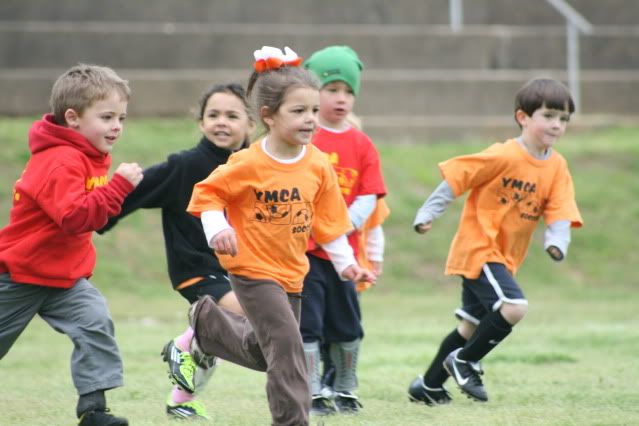 Most of the game she just randomly walked behind the rest of the pack...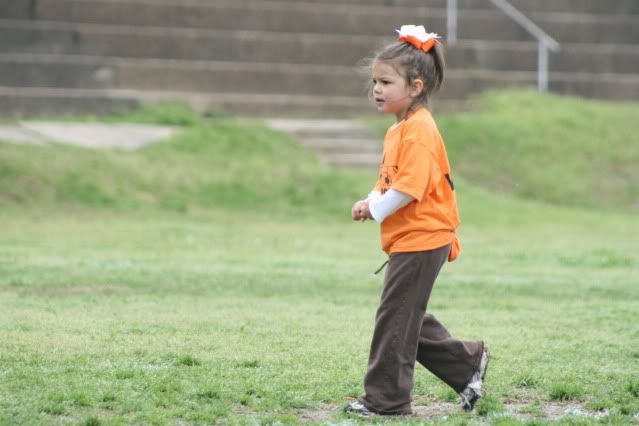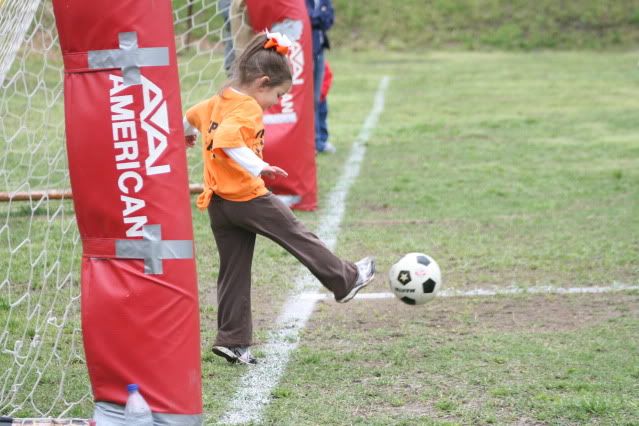 5. I just finished up another class for my masters and started another one. I am halfway there and I will finish up the day before Harrison's birthday. Trying to keep my eyes on the prize because I am sooooo burnt out.


6. Harrison started at a new babysitter yesterday. He will be staying with her while Nana is in Nashville with Aunt Bethany. He seemed to do very well and I loved that smile when I came in to pick him up.
7. Aunt Bethany and Lester had their baby yesterday and Ava is soooo excited about her new cousin.
8. Ava is excited about Easter this weekend. She has been asking every morning for two weeks if today is the day. Tomorrow her classroom is having an egg hunt and she reminds me everyday that she has to take her Easter basket on that day.
9. Harrison is gaining words everyday. He loves to say: Mama, Dada, Ada, truck, ball, pee-pee, poo-poo, NO, Pop (almost everytime he sees a gray truck), and uh-huh (for yes). Love hearing all his daily words, but these are the ones we hear the most.


10. That's about all I have...watching the storms moving in as I finish this up... :(