This year Ava's school is spending their first year in a new building! For the past year and a half, the school has been tearing down and building on in preparation for the new school building. Last year the school focused on the anticipation of building and all summer Ava talked about being on the "Green Hall."
When school started we located the green hall and Ava's teacher right away. We are now 7 weeks into the school year and we are having a GREAT year! Ava is excelling in her work and making fantastic grades. She is reading so well and even though she doesn't like math, she is doing well there also! Her teacher, Mrs. Renae has just been fabulous and we hope that her year continues to be so great! :)
Nana and Pop joined us for the Open House and Ava gave us a little tour of her school. The first stop of course was the library! This girl loves it and she loves to read! I hope that spark continues. Then we went on to her class where we were able to pick out her apple (I could have picked it out of anywhere since it was COVERED with writing!). Harrison just made himself at home and looked like he was ready for school himself!
It was a great afternoon and we are so blessed to be part of the Newbern Elementary family!
Here is a photo gallery from the newspaper with pictures from this summer:
Newbern Elementary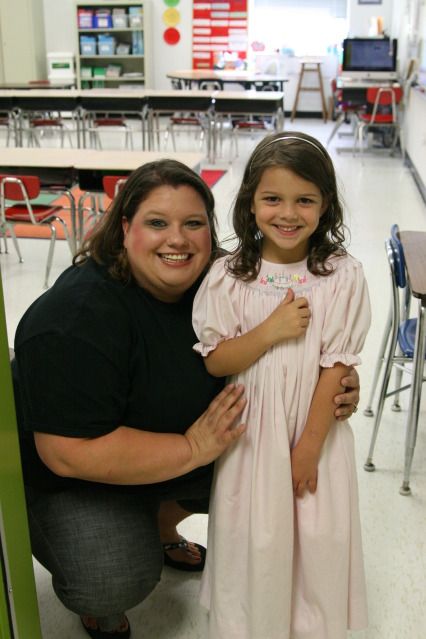 Ava and Mrs. Renae