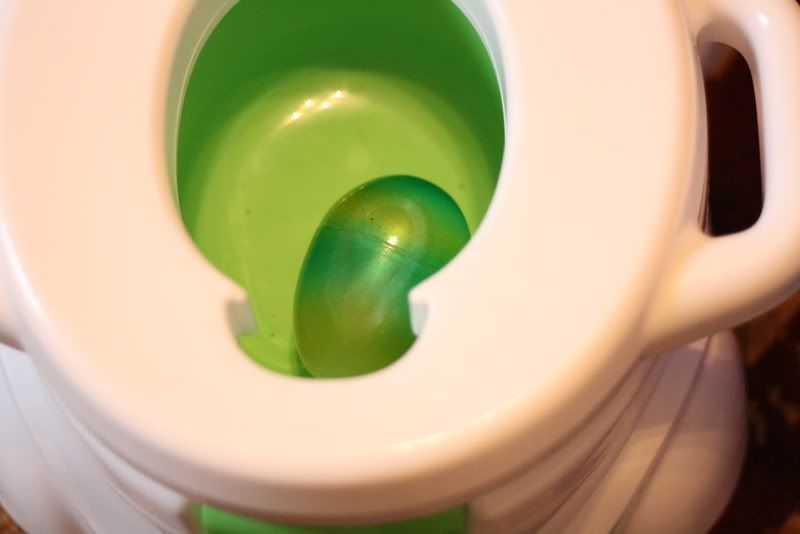 Guess she can lay eggs!
And today is Ava's 19 month Birthday! We celebrated with a photo shoot! I have been crazy busy getting stuff ready for a huge consignment sale this weekend. I think I have everything ready and will be dropping it off tomorrow and shopping early. This is usually where I get Ava's wardrobe at so I am hoping for some steals and deals. As you can see from one of my pics, our dining room is overflowing with Ava's old clothes and that's not even half of them.
Ava and I have been practicing egg picking up so at the hunt we will hopefully get more than 2 eggs this year. She can say egg and knows what they are and what to do with them.
I am posting a sneak peek from today's photo shoot. I will be sending these out soon with St. Patrick's Day/Easter cards. This shot is not good, it is blurry, but I love her expression and thought it was a good sneak peek.
Bradley surprised me with a trip to Jackson tonight. Thanks Joe and Anne for keeping Ava. I know it was such an inconvenience! ;) I will post a picture of my new Easter Bunny tomorrow.
Hope everyone is having a good week. And hey, it's almost Friday, well for me, I guess it already is!