This is the last post of photos from Ava's big party last Saturday. I do have more photos from her actual birthday to post and her 2 year photo shoot.
These photos are from when the party was winding down and Ava was trying on the dress up clothes from Bradley and I. She loves all things 'princess' so we got her some princess dress up items. So far, the Tinkerbell accessories have been the biggest hit.
Ava loves swishing her skirts in this Belle costume. When she came outside to show it off, Trayton was amazed by her beauty and fell off the slide trying to get to her and hug her. It was adorable.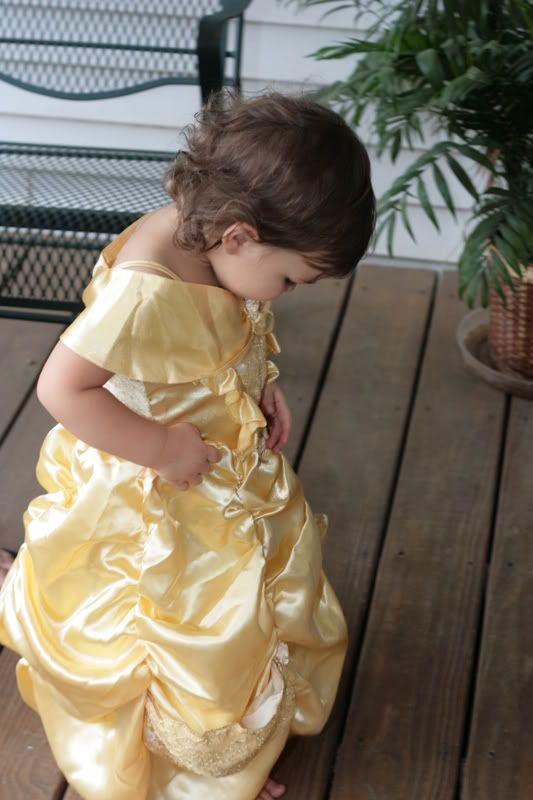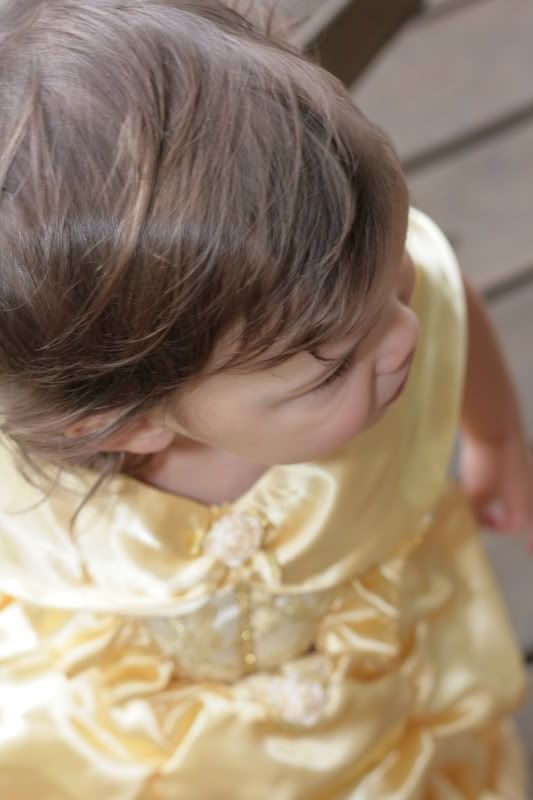 The Jasmine pants are a little too long so Ava didn't stay in this very long.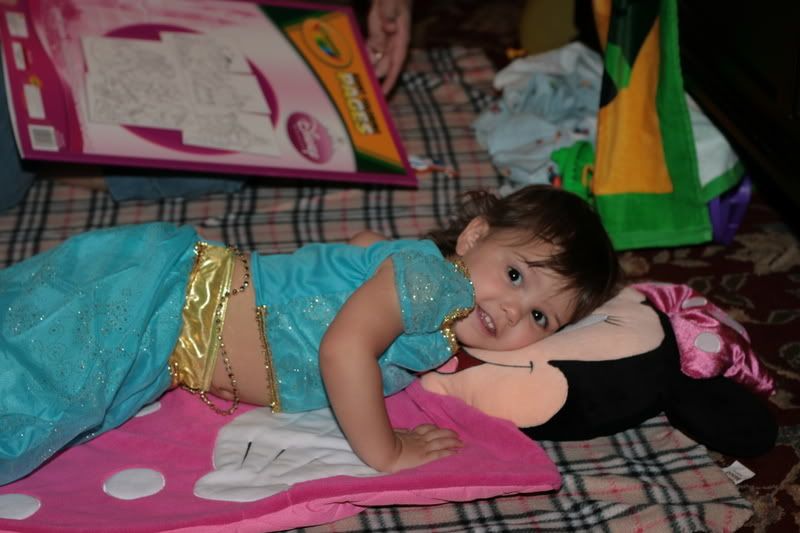 Tinkerbelle was a huge hit.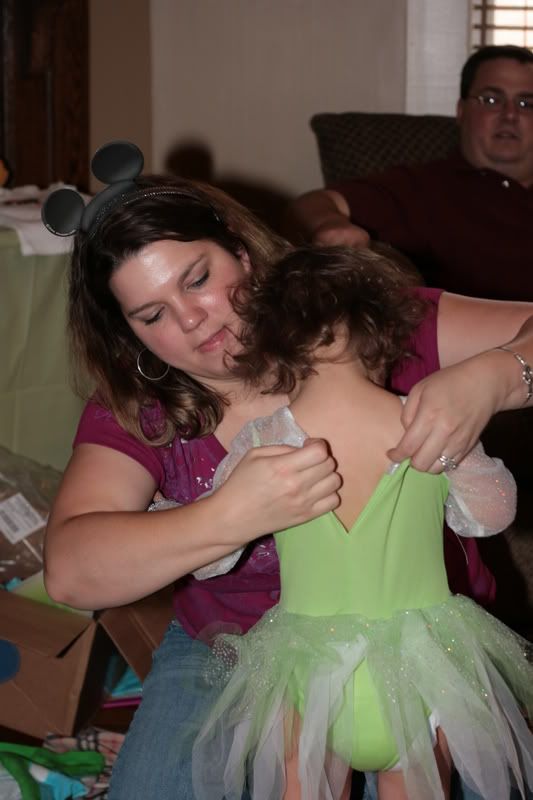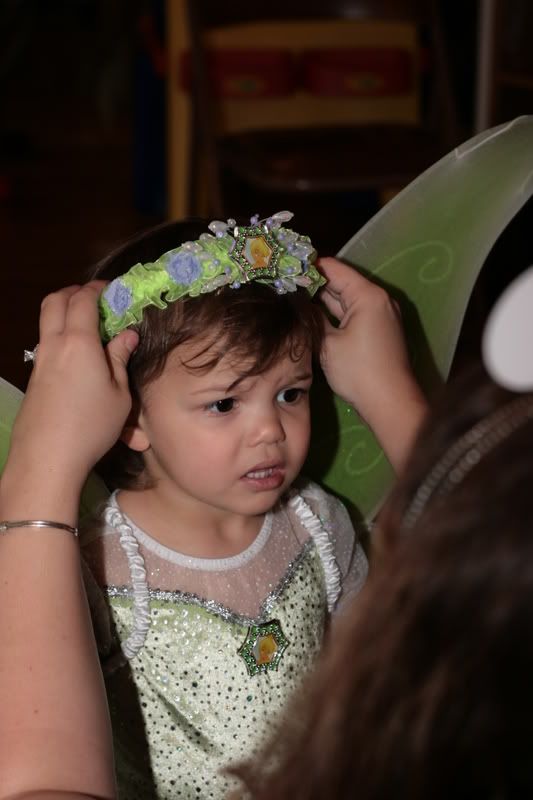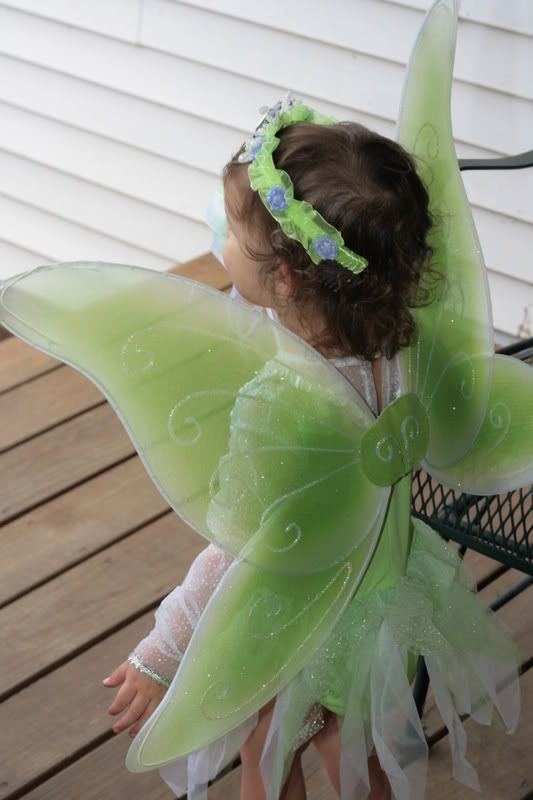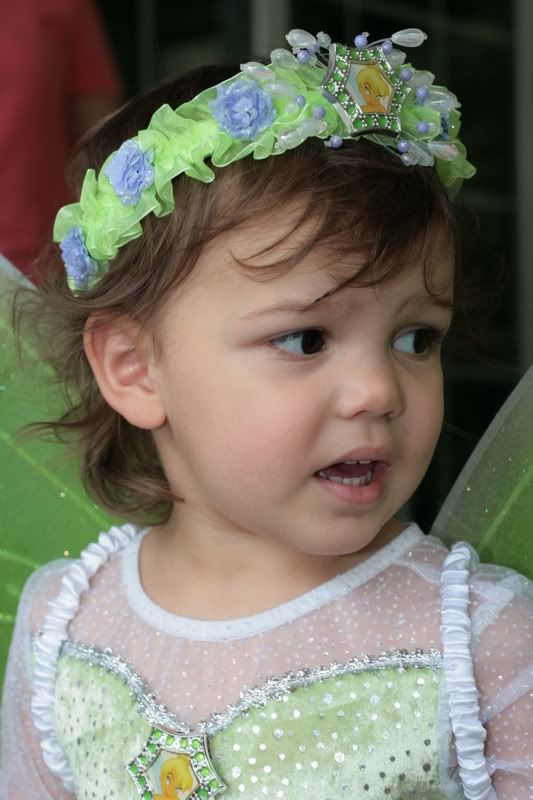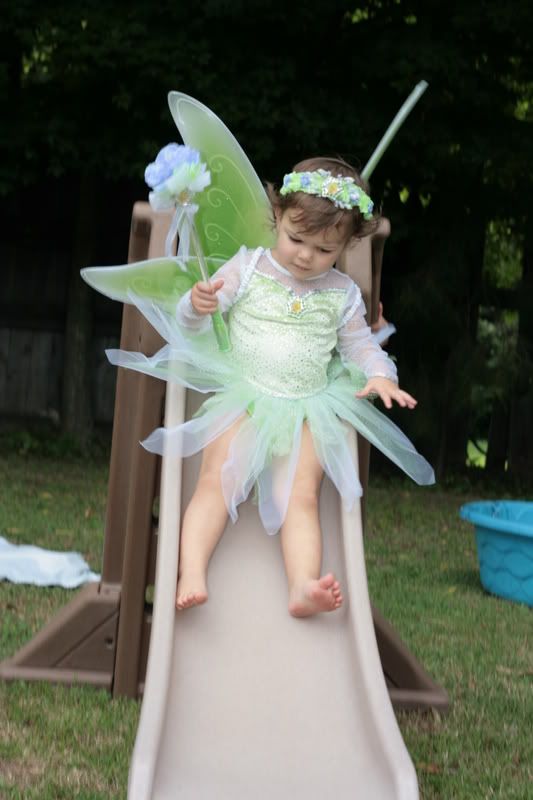 And that pretty much sums up Ava's 2nd Birthday party. It went very smooth and was lots of fun. Thanks to all who came or sent gifts! Also, a huge thanks to Bo who took pictures so I wouldn't have to worry about it.