First off, thanks to Licia and Nana for the wonderful comments. I love hearing back from you guys so I know who's reading our ponderings. So thank you guys for taking the time to post. I love reading those little tidbits!
Now onto the business...


Anyone who knows me knows that I love fall and LOVE Halloween. So then you also know my love of pumpkins. On Saturday, we had the 2nd Annual Rogers Hall-O-Weenie Roast. Aside from eating, one of the big activities we do every year is pumpkin carving. I just love having lots of beautiful pumpkins and we always get tons of comments on them. This year, we carved 5 pumpkins and they are super cute. New to our pumpkin family this year are two white pumpkins and I just love the way they look. So without further delay, here are some pictures of the Pumpkin Carving section of the Rogers' Hall-O-Weenie Roast.
As you can see, Ava is kind of partial to the white ones as well.
"Here Mommy, I brought you this stem."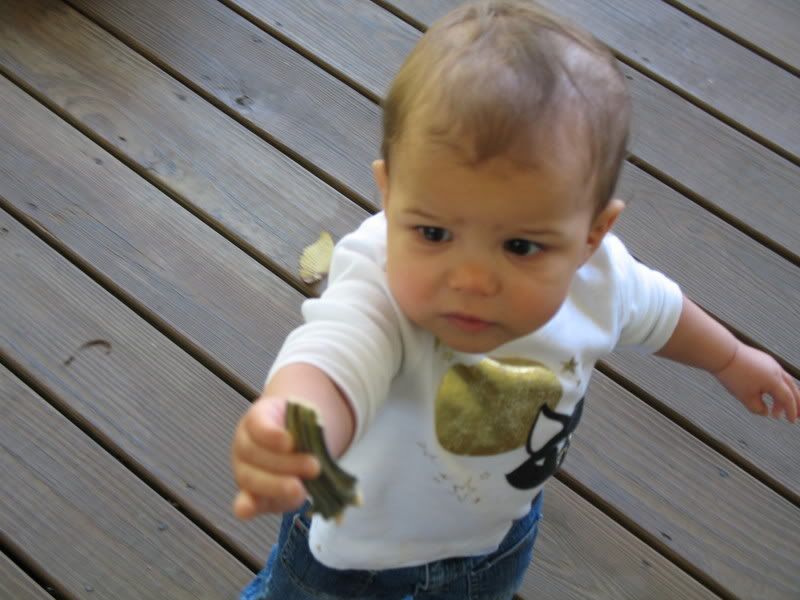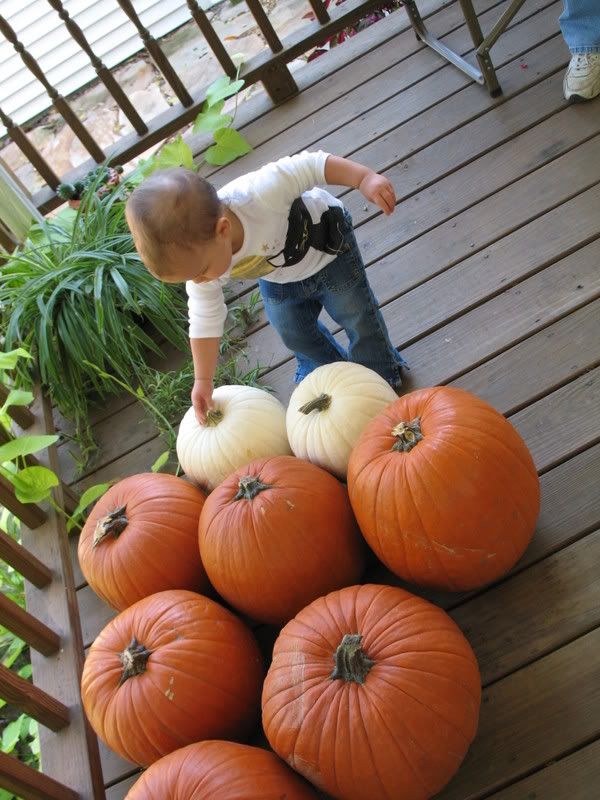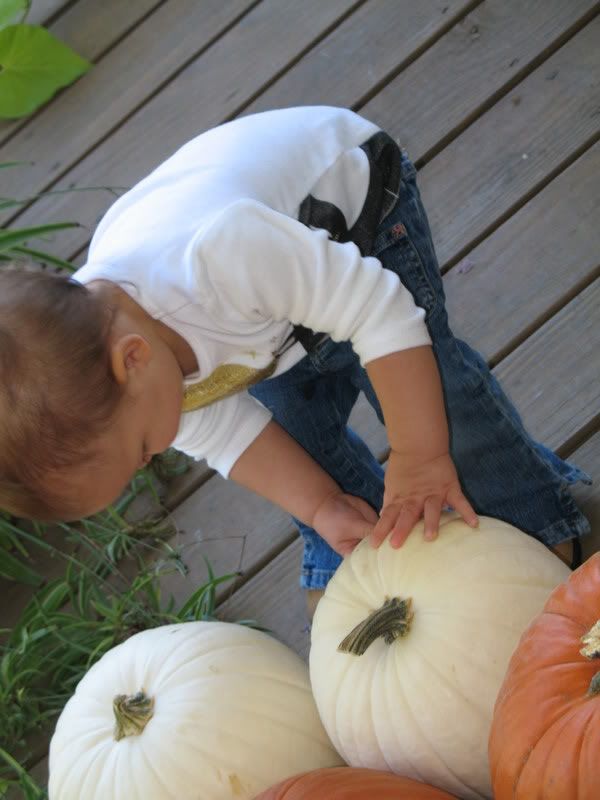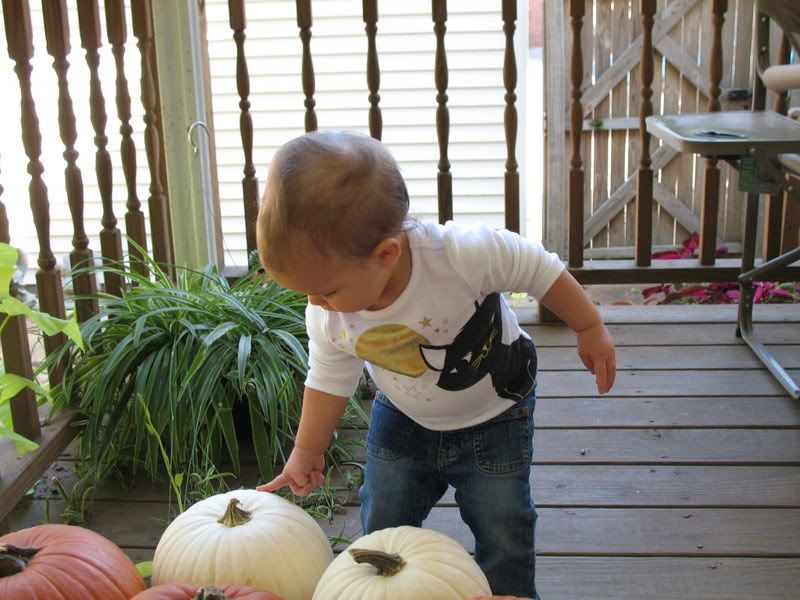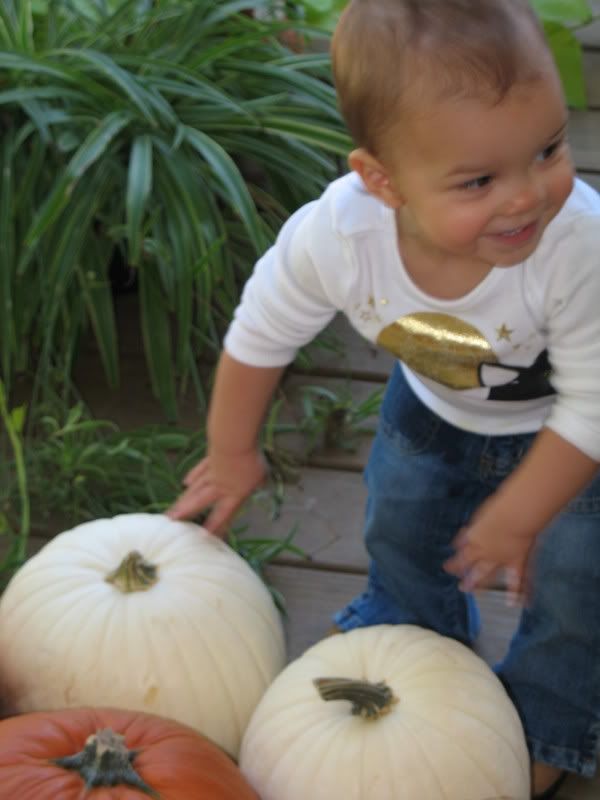 Ava with her giant coloring book and toddler crayons. She successfully ate 2 of the 3!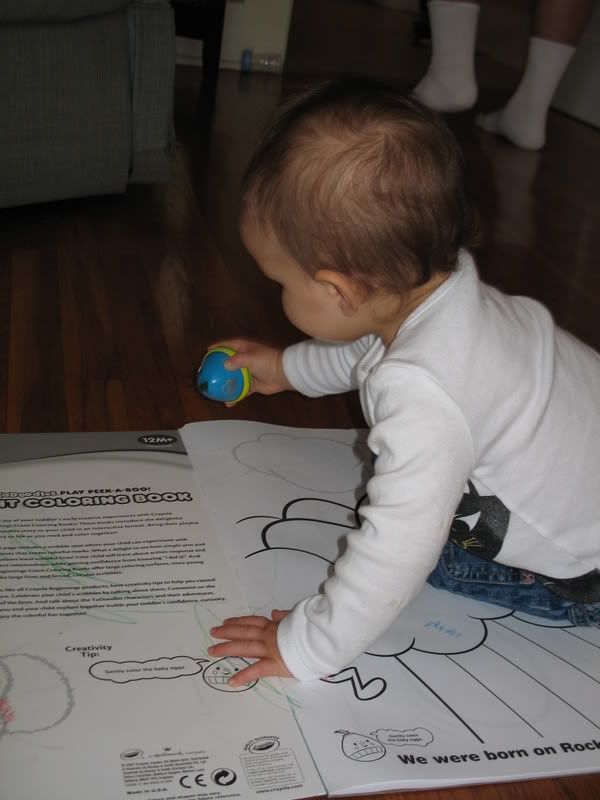 She did eventually get her head stuck and Grammy had to pull it out.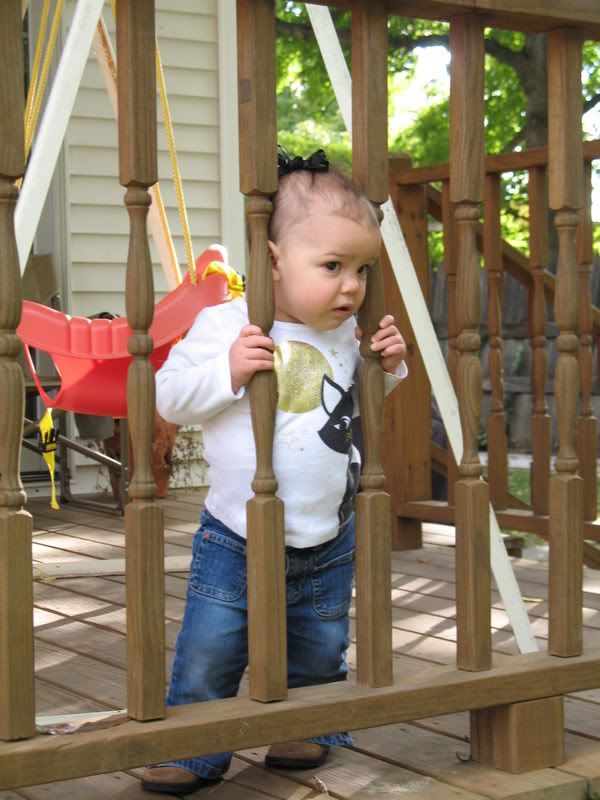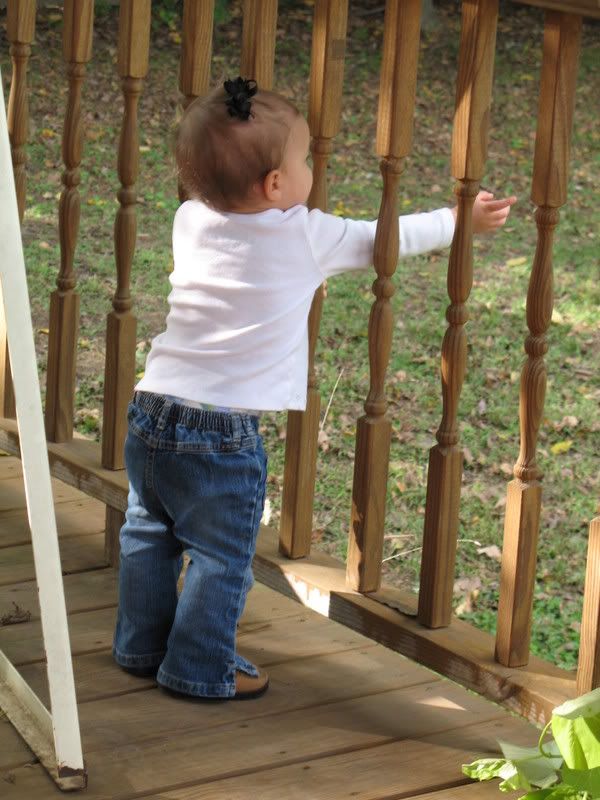 Joe carving the ole pumpkin.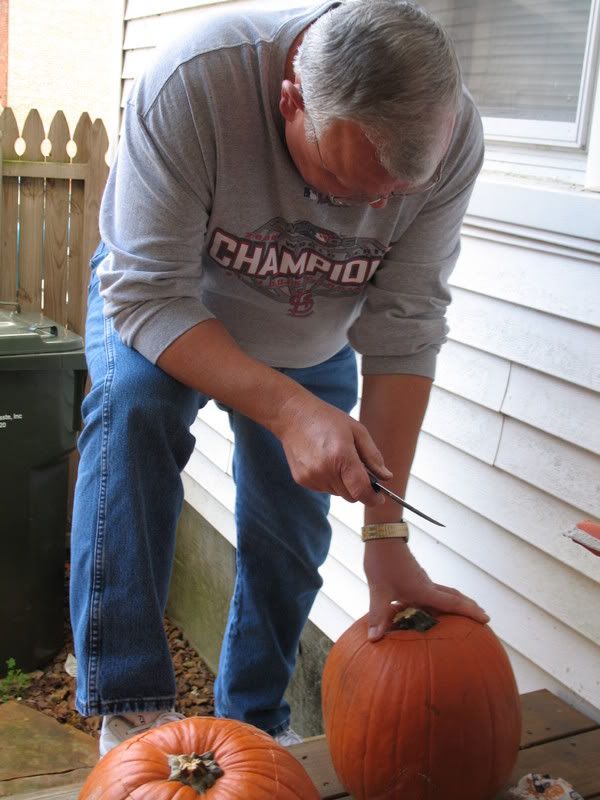 The first picture of booger picking.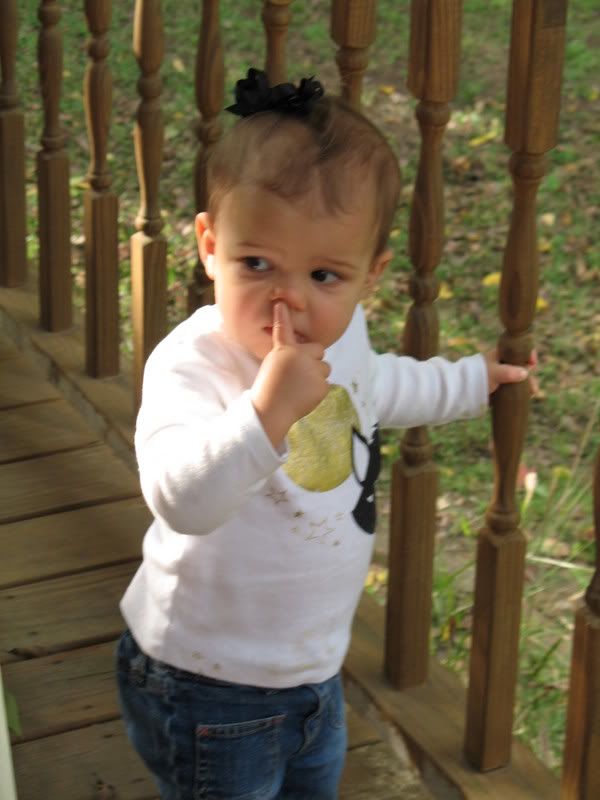 Talking to Gramps.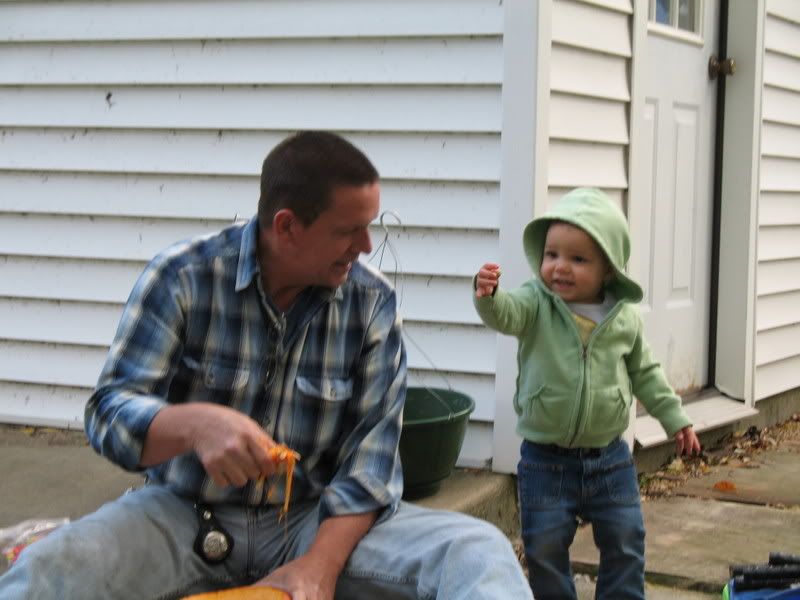 Exploring with Grammy.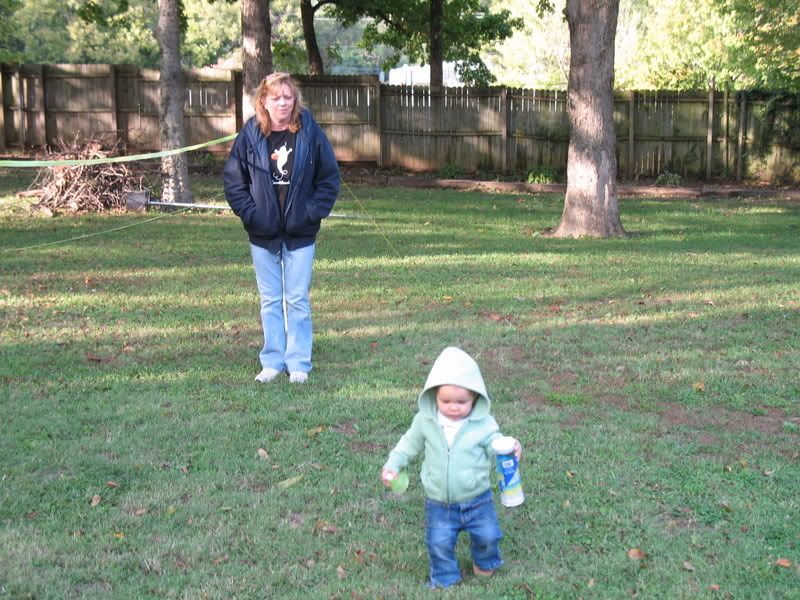 My Dumbo pumpkin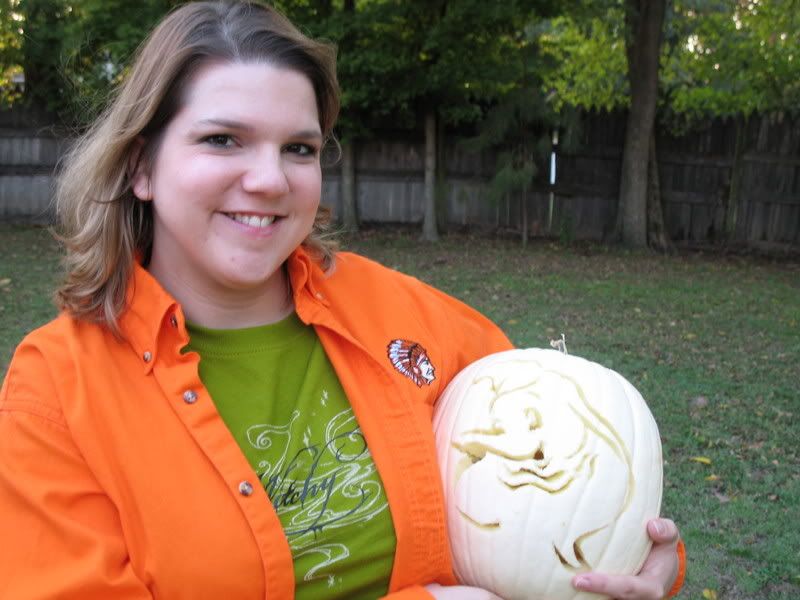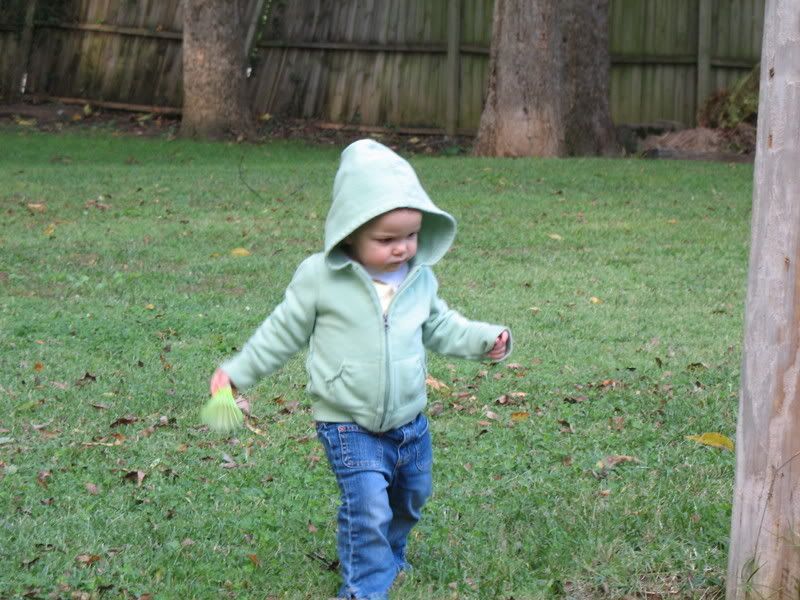 Peyton and Joe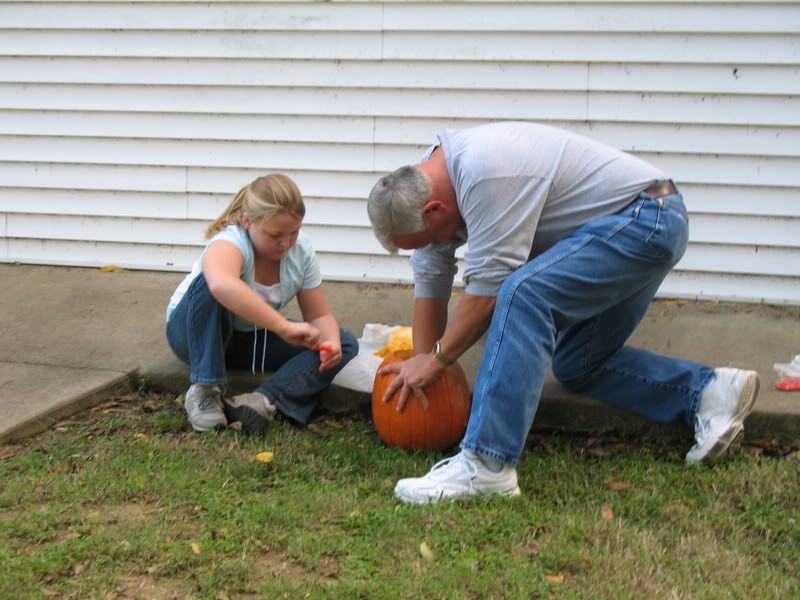 A pumpkin artist at work.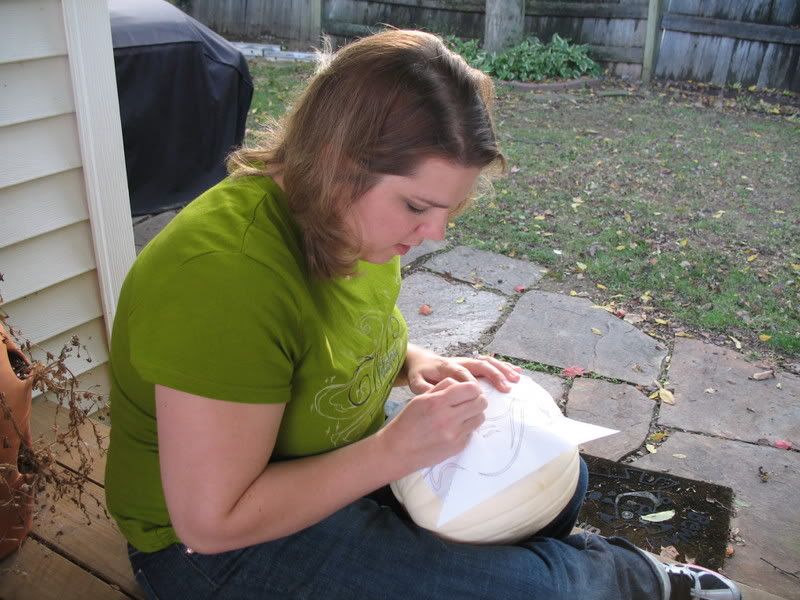 Ava is mesmerized by badminton rackets.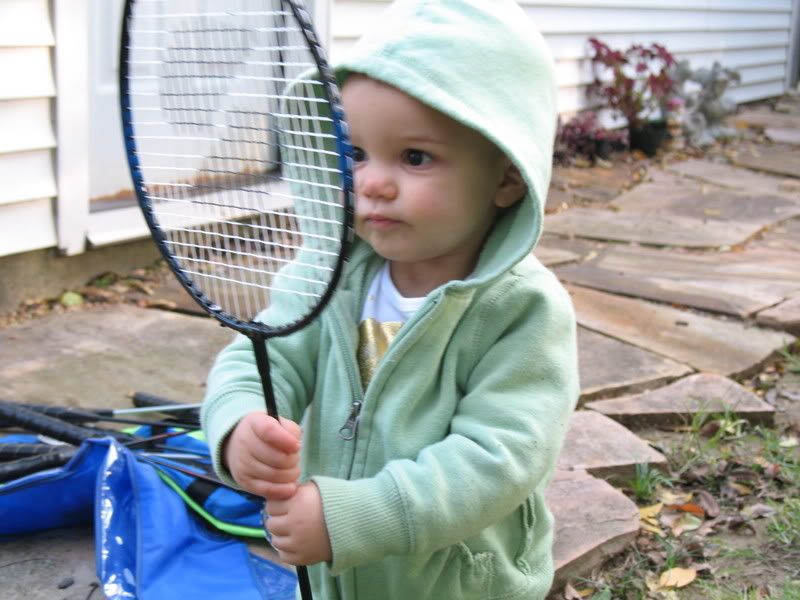 Anne and Joe carving away
The grand prize winner - My Dad and the skeleton pumpkin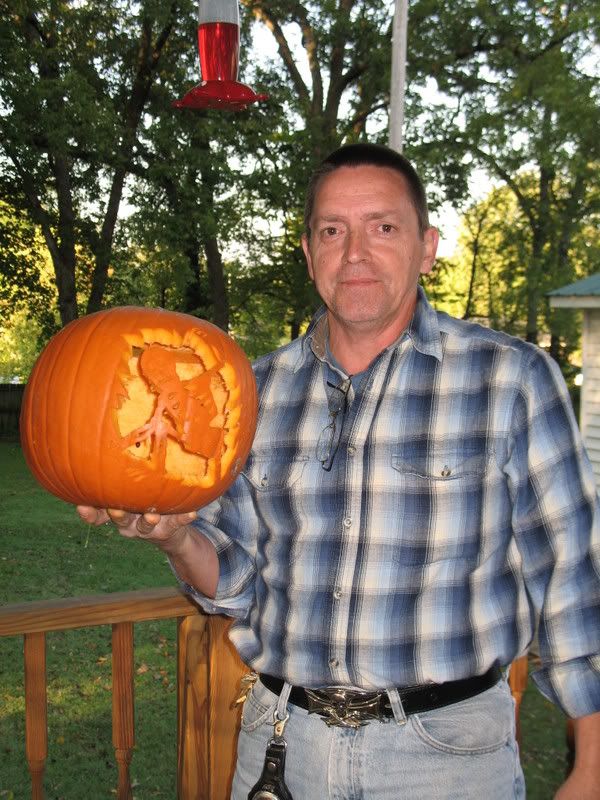 My mom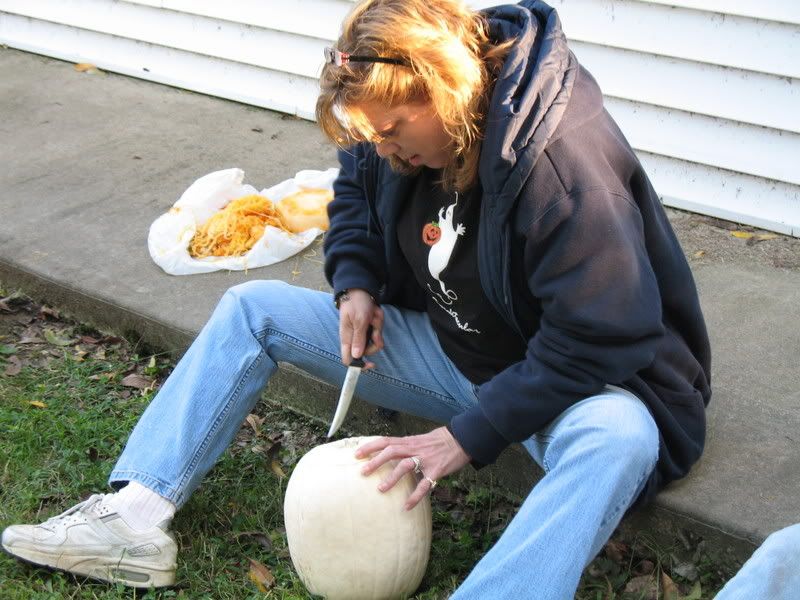 Ava is helping out. That's my girl loving the pumpkins!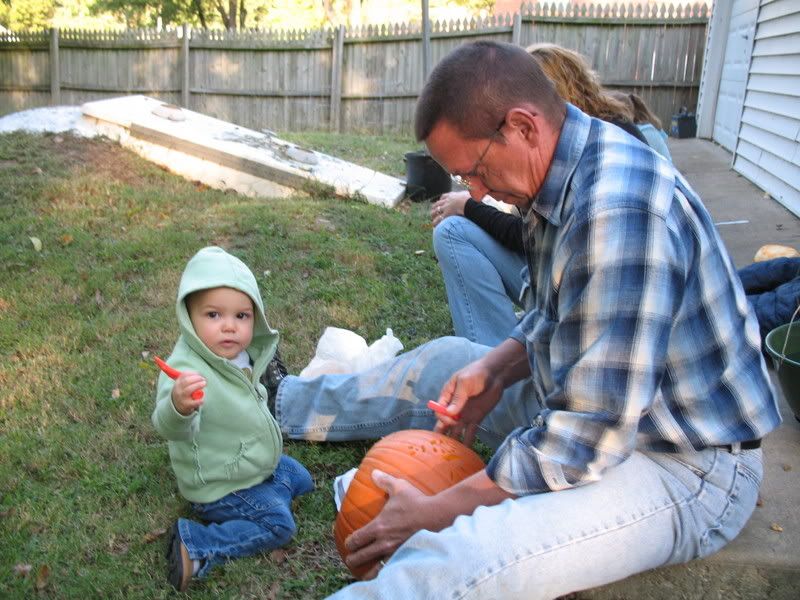 I swear, it took Bradley forever to cut into his pumpkin and he broke several little saws trying to get into it. The rind was super thick!