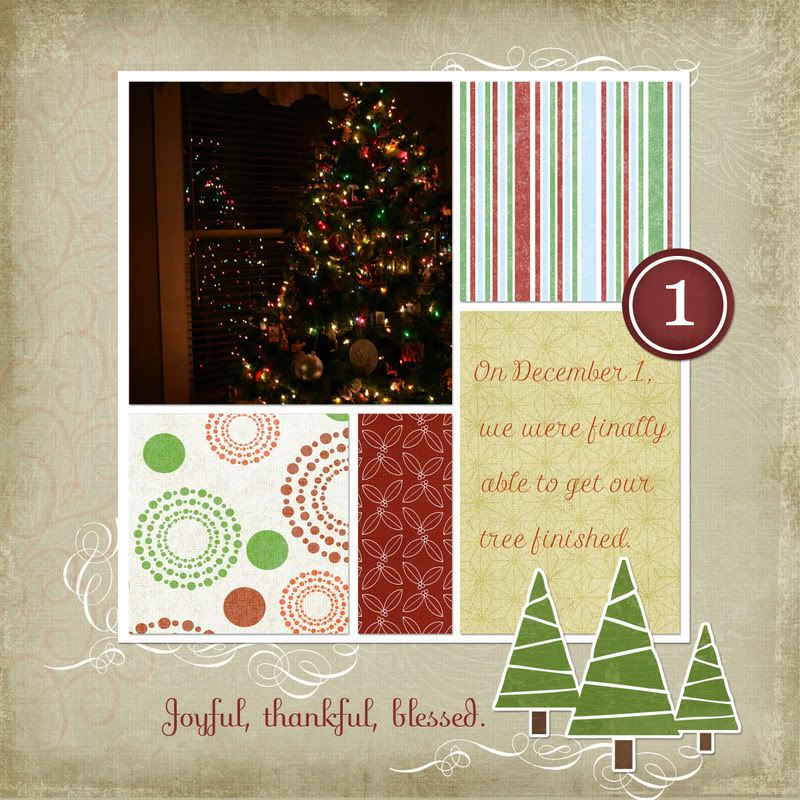 Those of you who know me, know I love to take pictures and scrapbook. I typically only scrapbook on paper, but trends are really turning to Digital Scrapbooking. I read lots of photography blogs and scrapbooking related blogs to see what's hot and one of my faves to read is Jessica Sprague.
http://spraguelab.squarespace.com/
She is a great paper and digital scrapbooker and always has great ideas and helpful computer information. With the holidays approaching she has designed several neat albums and this is just one of them. It is a daily album where you document your daily holiday activities. I know Ava is still too little to grasp what is going on, but I am so excited about the holidays and hope I can make a page a day for the 25 days of Christmas. I will try to post everyday, but sometimes I am sure I will fall behind. With that said, here is December 1st.