Since I didn't get a chance to do 10 on Tuesday this week, I thought I would throw out a couple of things to make a 5 on Friday. Sounds good right?




I have done a little bit of moving around here on the blog. I moved a couple of items from the bottom into the sidebar. I also added a little intro about each of us. Check them out on the right side. In the next few days I am planning on having a new blog header up.





We have been out of school since Monday. So I only worked one day this week, but being with Ava is like being at work! We have had a lot of fun and I have been doing a lot of scrapbooking and working on finishing up loose ends on things I had started and needed to get done.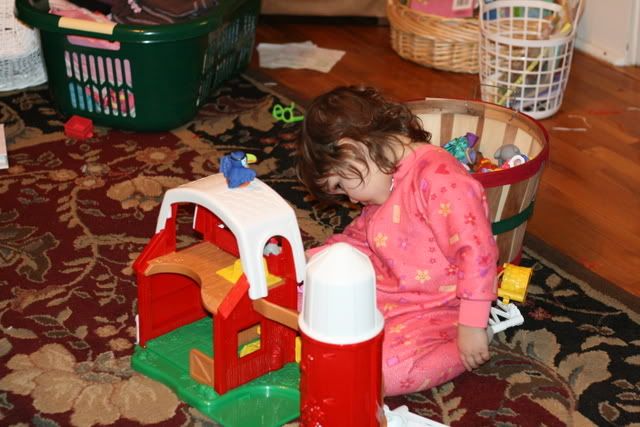 3. On weekends Ava takes naps in her room and we really have to get onto her to stay in bed. A few weeks ago I had laid down to take a nap and Bradley was outside picking up pecans. I had heard Ava talking to herself a little bit, but I fell asleep anyway. During the hour I was asleep, obviously no one else in our slept. When I woke up I found this in Ava's room. Every item was taken from drawers and cabinets, and every book was on the ground. She said it was a bridge. Bradley said it looked like a map on Dora. "Door, bridge, Clothes Island." (For those of you non-Dora people, they use a map on every episode that gives three locations you need to get through.)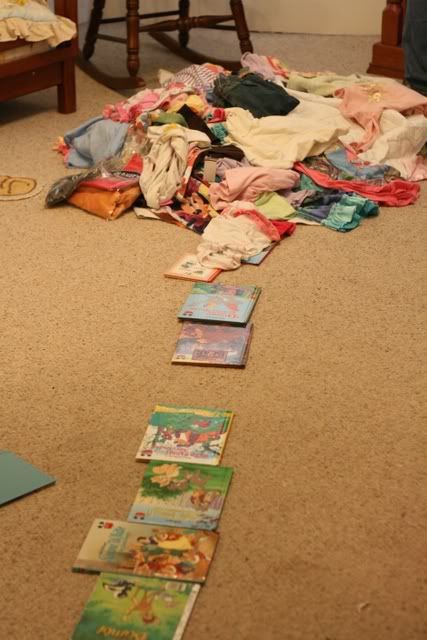 4. The other night Ava put this blanket around Bradley and made him play Beauty Shop. She painted his nails and then checked his teeth. (I think she was blending beauty and dentistry.)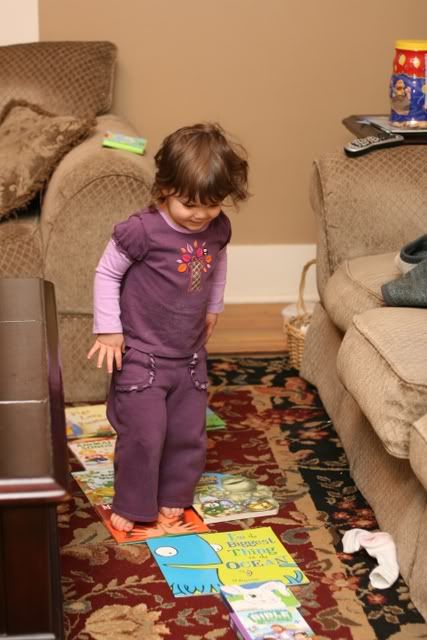 Okay, and as a number 6, added reminder, please keep our families in the north in your thoughts and prayers. My parents and grandparents continue to be without power and water and will continue to be for several days. Please keep these people in your thoughts and prayers. Because of this I will be keeping the comments open for several more days to allow them to see the pictures of Ava when they finally thaw out! So keep commenting!