Day 3 - EPCOT - World Showcase
After our little Norway trip we went around to various countries and saw a few different characters and sites. It is really amazing how much detail they have put into the World Showcase. It is just unbelievable. Also at this time Epcot is hosting a Flower Festival so they were featuring some fantastic topiary from different movies. They were gorgeous! You will see a lot of them in the next few posts!

In Mexico we rode the River of Time which Ava was okay with even though it consisted of a boat ride and up to this point she has learned those are scary! LOL! Then onto China and onto Germany. Then Italy which had a great topiary of Lady and the Tramp. Ava and Daddy watched a show with a man doing tricks with soccer balls that they found amusing. While they watched the show, I took pictures of Italy.
Ava loves the fountains. This one was in Mexico.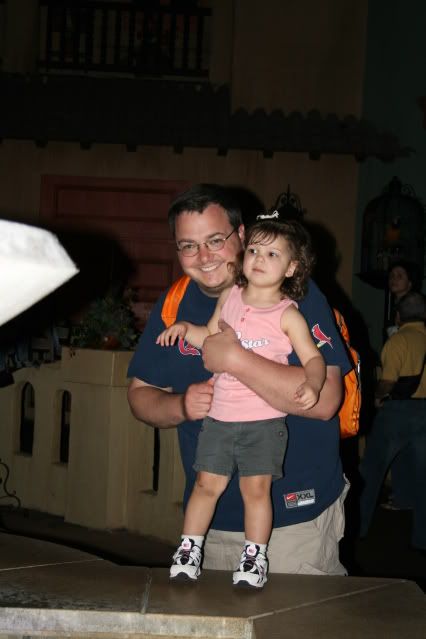 Mexico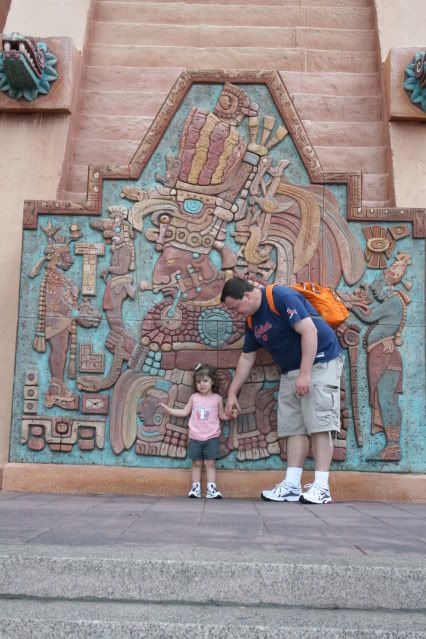 China