We made it to Orlando at around 1:30 and headed straight for Downtown Disney. When we passed the gates to Disney World, Ava said, "I'm so excited, but it sounded like she said, 'egg salad.' We don't check in the hotel until tomorrow morning, so we can't go to the parks yet. A new restaurant called T-Rex opened a few months ago and I really wanted to go. We were a little nervous about how Ava would react because she accidentally saw Jurassic Park once and dreamed about murder for weeks. But she was fantastic. She loved the dinosaurs. The only thing she didn't like was when they would get a little loud and rowdy and she would say, "Stop it Dinosaurs!" She even posed by the T-Rex but was a little weary. The food was great and the atmosphere was fantastic!

We shopped around Downtown Disney for a while and got a few items. We ordered Ava a set of embroidered Mouse Ears and were hanging around waiting for them. I was prepared to order the traditional black pair, but Ava insisted on the Minnie pair. We were pooped from driving and Ava was fussy so we went to see if we could pick the ears up tomorrow and they had finished them already. She immediately put them on and then proceeded to pass out in the stroller.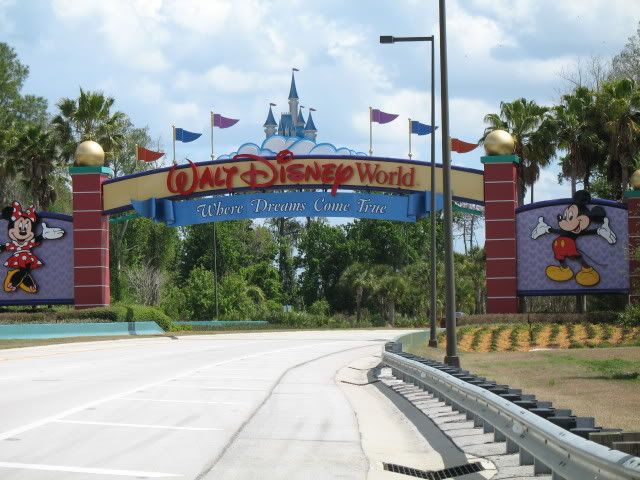 Ava - "I'm Excited!"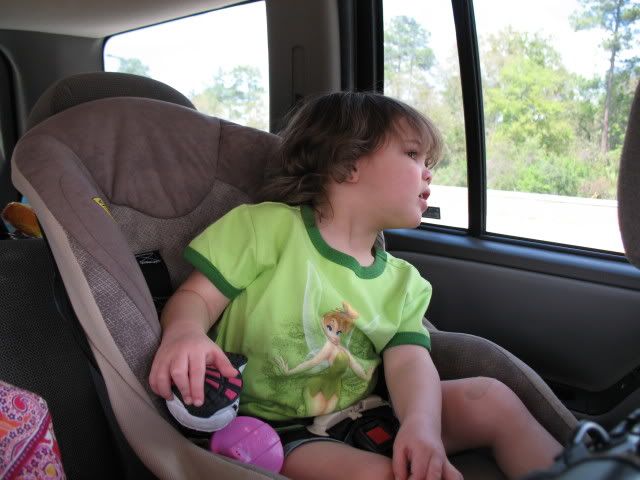 Inside T-Rex at Downtown Disney - We ate in the Sequoia Room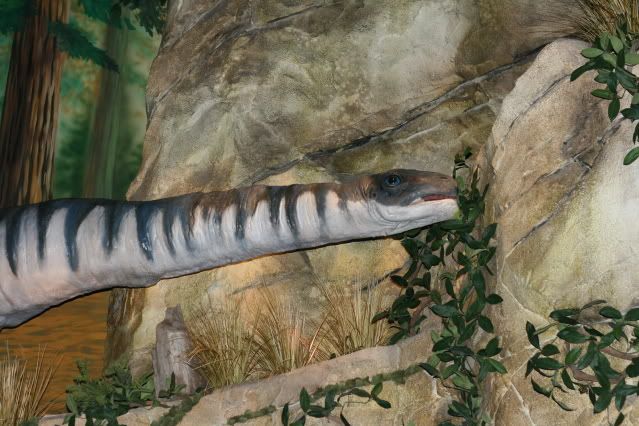 The Fossil Room looked the coolest.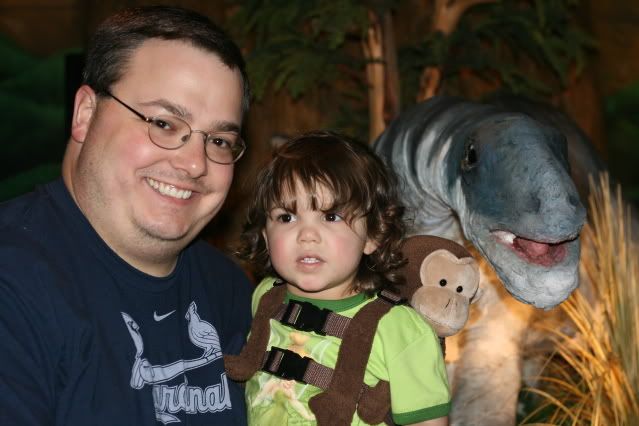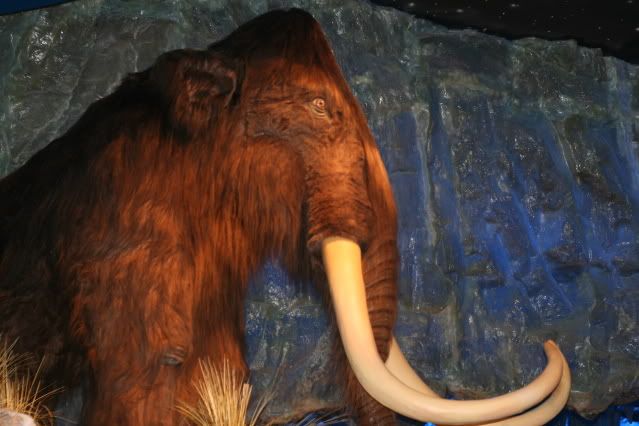 She didn't want to look at me because she wanted to keep her eyes on the T-Rex.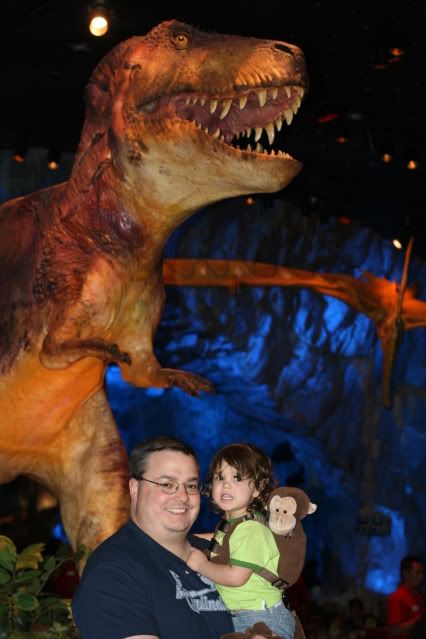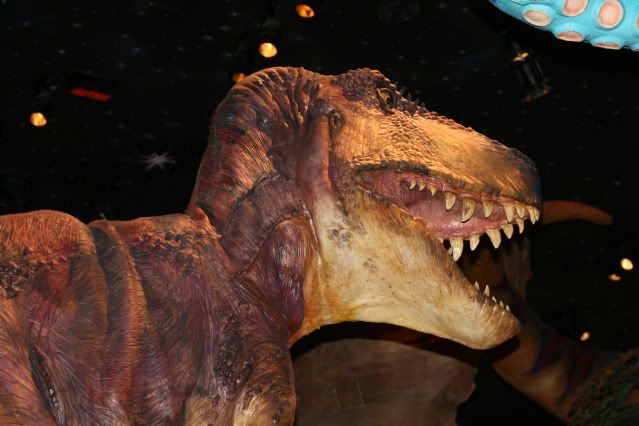 The Lego store was so cool, but Ava was unimpressed.